Composite windows combine the stunning appearance and insulating timber features with aluminium cladding on the exterior for added durability and easy maintenance. Are you looking for a high performing, attractive and long lasting window? Get in touch with Internorm and discover how we can install composite windows into your home.
At Internorm, we know that installing a brand new replacement window can be costly, so it's important to find the best products that provide your property with great insulation, security and sound reducing technology, all at a cost effective price. 'Composite' is a term that refers to something being made up of a combination of materials; it's important to access the materials, versatility and overall aesthetic. At Internorm, our range of triple glazed composite windows suits all new builds and eco-friendly properties as they are engineered with the latest technology and performance.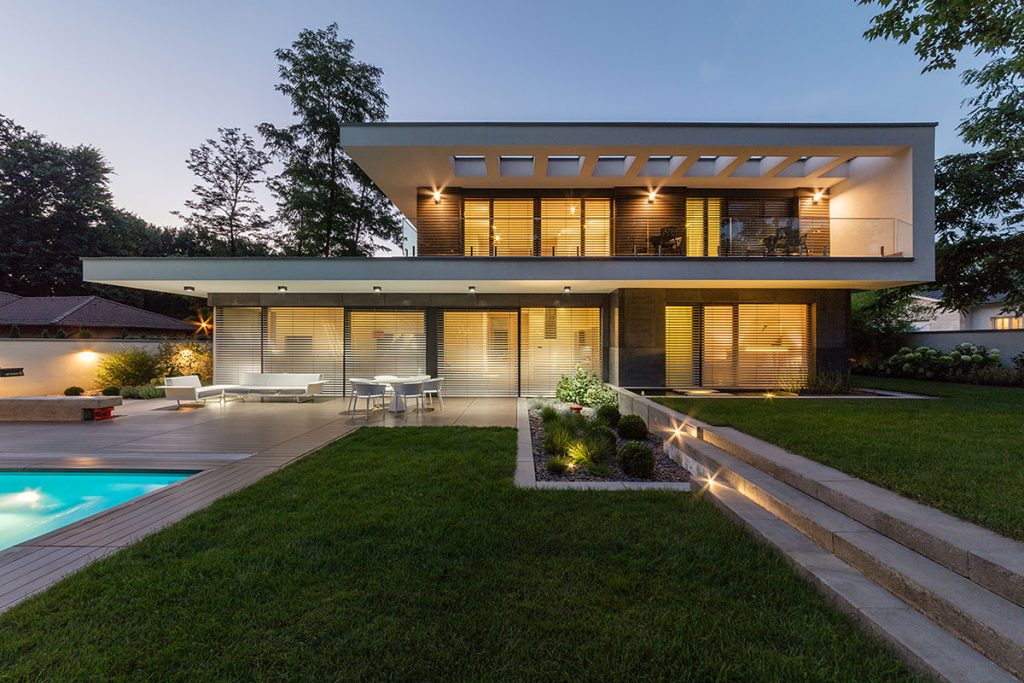 Composite Window Benefits:
Durability
We know that security is a top priority for many homeowners, so our windows are fitted with various security hardware features. All our windows come installed with I-tec glazing, ensuring that your home will benefit from incredible security and thermal performance.
One of the biggest advantages of composite windows is their durability – they combine both the stunning looks and functionality of timber but with aluminium cladding on their exterior. These materials ensure that the windows will not warp, expand or rot. The typical British weather can be unpredictable, so at Internorm, we ensure that the strong winds and rain will not penetrate the material making these windows waterproof.
Thermal and Sound Reducing Performance
With high quality thermal performance and sound reduction technology, your property's heat retention improves as its U-values reach as low as 0.62! Your home will feel more comfortable whilst your energy bills reduce – all our composite windows are suitable for low energy and Passivhaus applications. You can trust our process and be confident in a company that understands long-term investments.
If you happen to live in a congested urban area, you will benefit from our noise reduction within your home. You can have the best night's sleep with our composite windows being warm, cosy and not hearing a sound.
Bespoke Designs
Whatever type of home you own, our range of composite windows is extremely versatile, with various contemporary and classic options for home designs, barn conversions or any large project. Our selection is fully customisable, which gives you the very best creative freedom over your entire home improvement design.
When it comes to achieving a modern appearance, composite windows are a perfect choice. With sleek lines of the aluminium cladding, this is ideal for complementing a contemporary atmosphere. Traditional styles are available too, contact Internorm and see how you can transform your home with our range of bespoke composite windows.
Energy Efficient
Sustainable properties are becoming more popular and essential for the health and wellbeing of our planet. At Internorm, we want to make sure that our composite windows are the best choice for any homeowner looking to upgrade their home. We ensure that our products improve your carbon footprint to help the environment become a better place. We ensured that our composite windows switch to geothermal energy, have waste heat recovery and end-of-life recycling and are all in-house produced.
We ensure that all our products are locally sourced and efficiently use all raw materials so that nothing is wasted. With these incredible sustainable methods, you can be sure that you are investing in a responsible manufacturer who ensures that each product is recyclable and can be reused.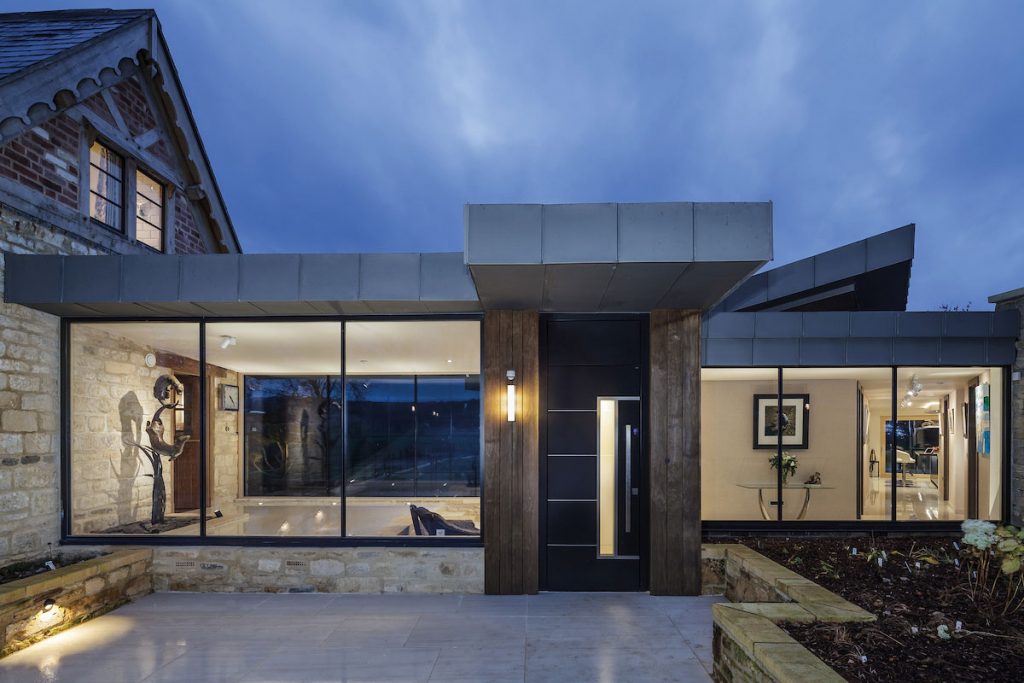 Internorm's Composite Window Styles:
uPVC Aluminium
Thermal insulation, sound reduction and security are standard across all our uPVC aluminium designs. At Internorm, we ensure that you get the very best products possible with our eco-friendly composite windows. We understand that every home is unique, so we can tailor our products to match your needs and preferences as much as possible by customising the colour and overall design.
Passivhaus
Passive House are a leading building standard that enables you to build a comfortable and sustainable home offering you an incredible and relaxing living space. Reduce your carbon footprint by investing in Internorm's composite windows, and be confident that your home will always be at the perfect temperature.
Timber Aluminium
Timber has always been a popular option for all homeowners due to its wonderful craftsmanship, which is ideal for many building designs. Timber aluminium windows blend the aesthetically appealing timber style with the durability of aluminium – one of its major benefits is its energy efficiency with a U-value as low as 0.62!
Get in Touch with Our Team
Are you looking to upgrade your home with Internorm's composite windows? We have local partners across the UK, making it easier to find the very best distribution centre near you.
Find your Distribution Partner and get in touch with a friendly member of our team; we cannot wait to discuss your upcoming composite windows project.
We look forward to speaking with you soon!