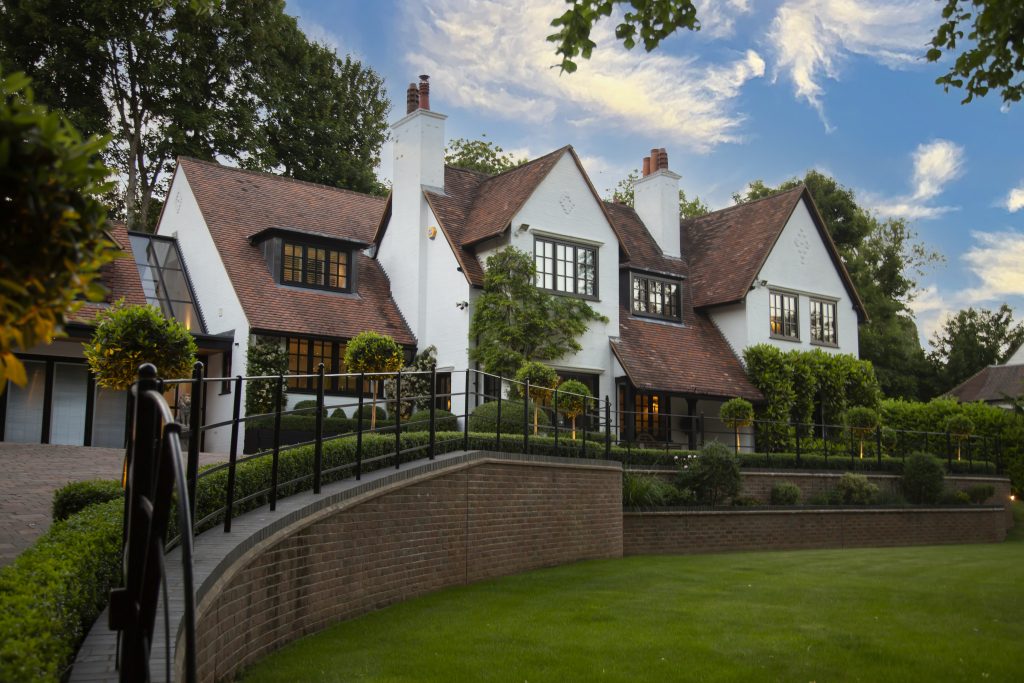 Market Leading Windows for your Home Renovation
Planning your home renovation project? Internorm is the industry-leading manufacturer and supplier of innovative composite windows and doors that you can mix and match throughout your property. Our windows are available in timber-aluminium, uPVC-aluminium and uPVC, so you can choose the window solution to meet the requirements and budget of your home renovation.
There are a variety of window designs so that you never have to compromise on style. All of our windows are made-to-measure, meaning you can get windows that perfectly fit every space in your home, utilising each room to its potential. We offer bespoke designs that can be customised in various ways to create a window solution that is perfect for your project.
Whether you have a more traditional property or a newer build, we can cater to any home renovation project. When you choose Internorm, you are choosing high-performance triple-glazed windows that meet Passivhaus standards, that look equally as good.
We believe that every homeowner should benefit from triple glazing, and when you are renovating your home, you have the luxury of upgrading to triple glazed windows. The benefits of triple glazing are endless, from enhanced security, improved sound insulation, and exceptional thermal performance.
Our windows boast U-values as low as 0.6 W/m²K, so your home will effectively retain heat. They are also weatherproofed and watertight, so you will not experience leaking, dampness, mould, or draughts.
High-Performance Doors for your Home Renovation
We also have a stunning range of doors for every entranceway in your home. We have doors for the front of your property, to the back, and all those in between, so you can benefit from durable, high-performance doors throughout your home. Our selection of styles are extremely versatile and suit every kind of home renovation, whether your property is traditional or modern, large or small. We offer aluminium entrance doors, timber-aluminium entrance doors, and lift & sliding doors, each with unique features and benefits to optimise the performance of your home.
Our range covers every need for your home renovation. Aluminium and composite doors provide exceptional strength and rigidity, which makes them a safe and secure option for the entranceways to your house. Unlike other materials, they will not warp, rot, or crack, ensuring durability and longevity.
Lift & slide doors are an excellent way to increase the natural daylight in your home. With slim sightlines and sleek aluminium frames, you can create a stunning focal point with unobstructed, panoramic views of the outside. They are the ultimate way to add a touch of extravagance to your home renovation.
Contact Us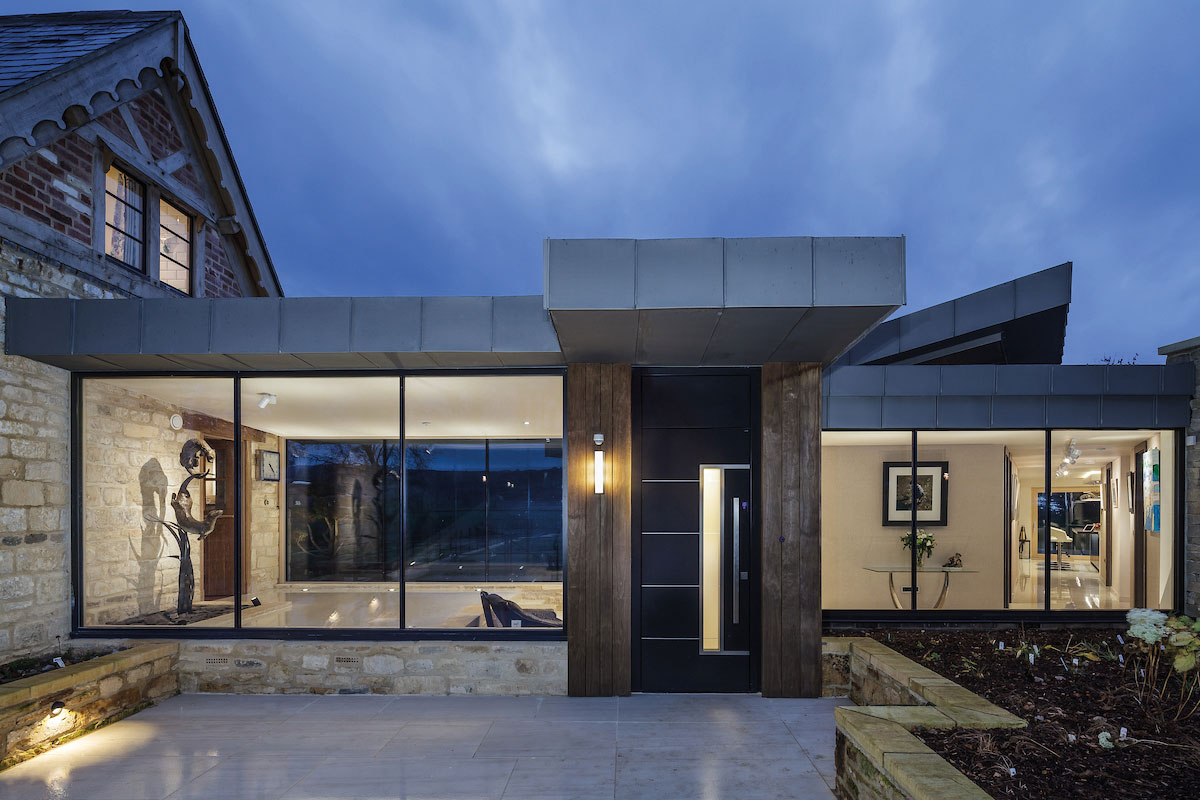 Why Choose Internorm?
Internorm is the leading distributor for luxurious home renovation windows and doors across the UK and Europe. We create striking architectural glazing with I-tec innovations that are unrivalled in the industry. Our I-tec innovations help make your home smarter and are the perfect way to upgrade with your home renovation.
We have created the I-tec Insulation, which helps to improve your home's thermal performance, I-tec Secure, which incorporates innovative locking systems into your windows and doors, creating a safer solution, I-tec Shading, for enhanced privacy and light control, I-tec Ventilation, to prevent condensation build-up and mould, and the I-tec Connect which lets you control every aspect of your windows from light, opening, and more.
We have 98% customer satisfaction when it comes to helping homeowners with their house renovations, and there it is easy to see why.
Find A Distribution Partner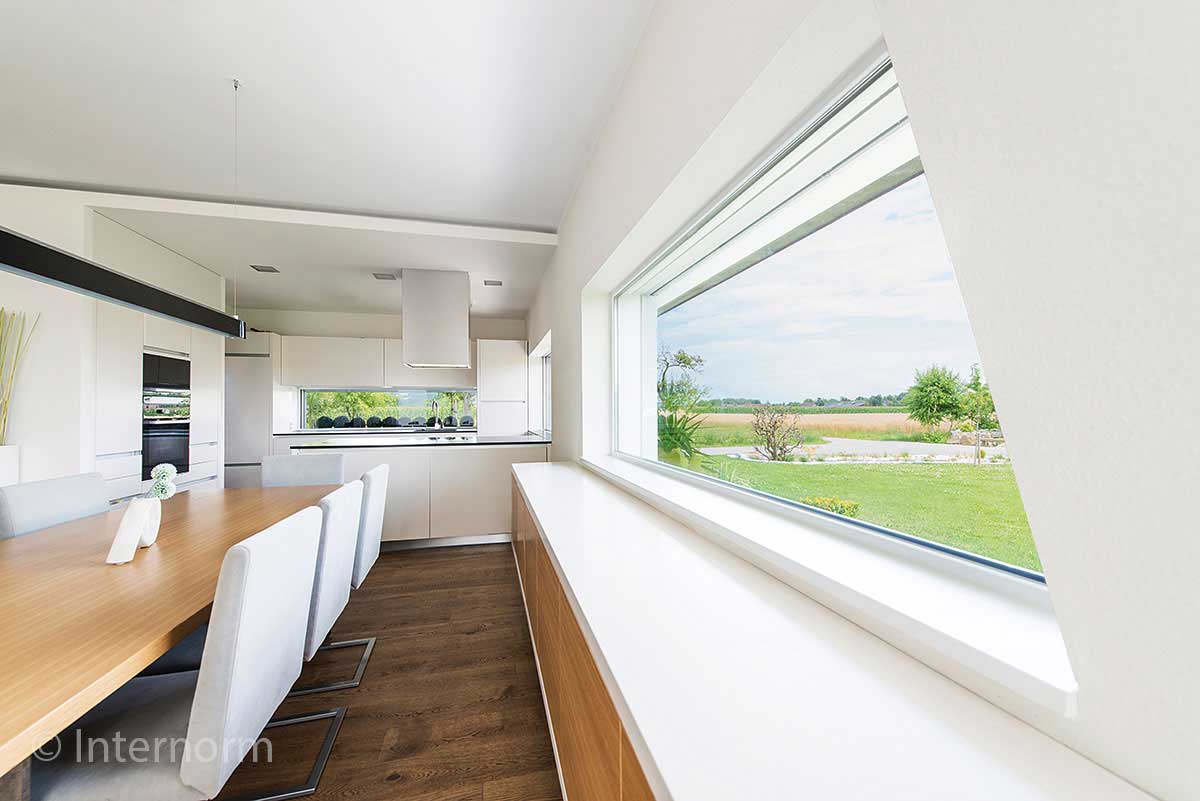 Internorm Style Guide
Studio
The Studio design is sleek and minimalistic, so it is suitable for every home renovation. The flush uPVC-aluminium frames can be installed into existing brickwork, leaving only the glass pane visable for a modern look. They can be easily customised to match the rest of your home, blending in seamlessly.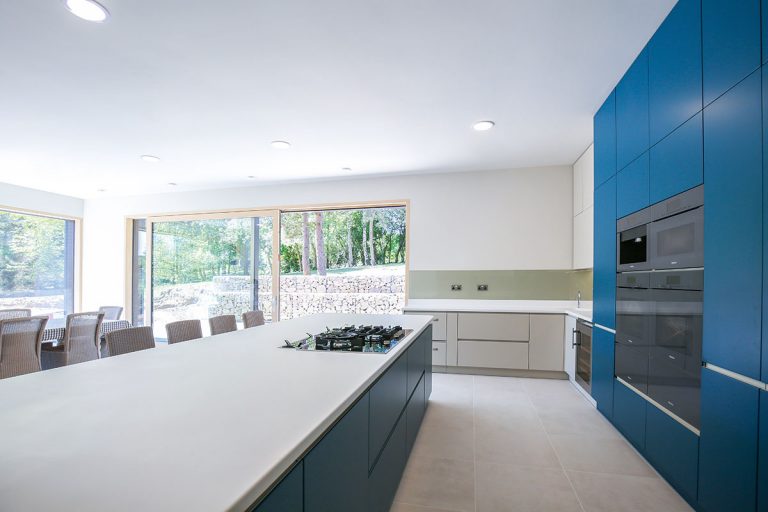 Home Pure
The Home Pure range is perfect for improving the light and views in your home by creating large-scale windows and doors with ultra-slim sightlines. They are perfect for emphasising your homes natural architecture with their distinct design and straight-lined style.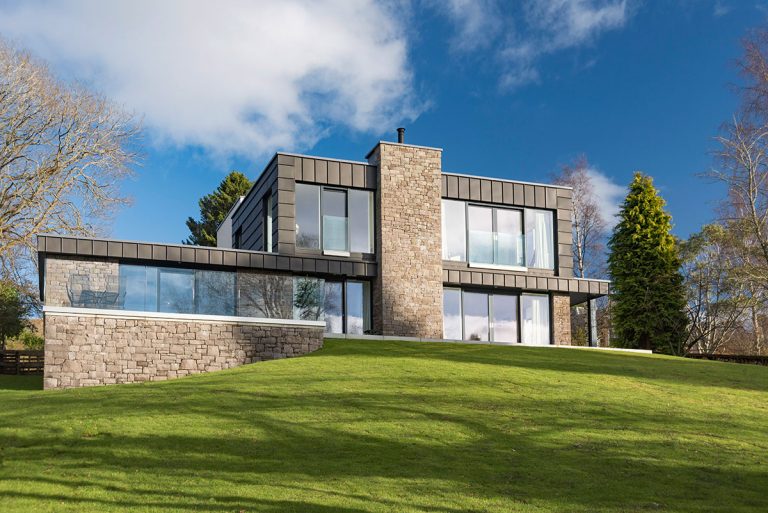 Home Soft
Ideal for creating a warm and welcoming atmosphere, the Home Soft windows and doors are characterised by soft features and high-performance large scale glazing. If you are looking for a cosier feel instead of more striking features, then Home Soft is the option for you.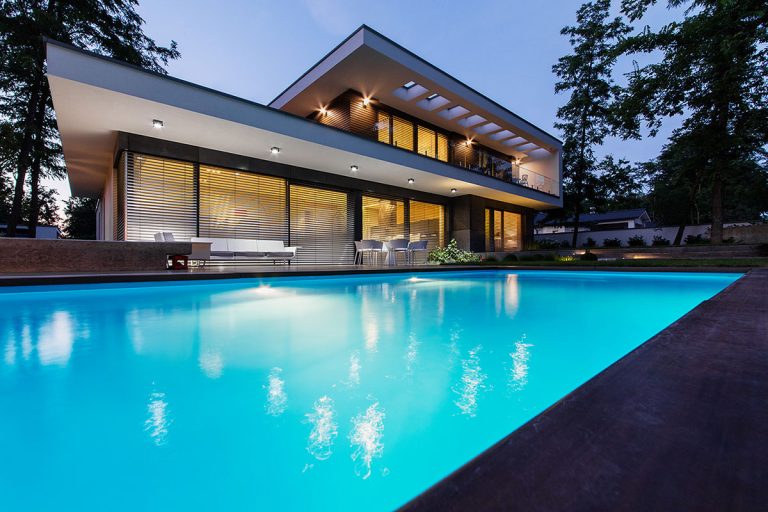 Ambiente
An excellent choice for your home renovation, Ambiente windows and doors are a timeless design that adds a touch of elegance to any home. They comprise of traditional shapes and classic fixtures, all the while making your home still feel homely.

Find Your Local Distribution Partner Today!
Internorm Architectural Glazing for your Home Renovation
If you are looking for high-performance windows and doors that are equally as stunning in appearance for your home renovation project, Internorm is here to assist. Our windows and doors combine advanced triple glazing and I-tec innovations with unique architectural designs for homeowners across the UK and Europe.
Should you have any questions about our products or want to discuss your home renovation, you can get in touch via our online tool, and a member of our team will be happy to help. You can also find your local distribution partner to get started on your house renovation project!
Ready to Start Your Next Project?
Find your nearest Internorm Distribution Partner to get started!