Luxury Lift & Slide Doors by Internorm
Large-Scale Architectural Glazing Lift & Slide Doors
The exceptional range of large scale lift and slide doors from Internorm will instantly connect the interior of any grand design to the surrounding nature. The large glass areas will not only maximise natural light allowance but create a new and unlimited sense of space. The large glazed areas of the lift slide doors will bring more direct light into your property. The glass panes are made from toughened glass, thus protecting and preventing damage from occurring.
Limited Offer
When purchasing a glass sliding door from Internorm, homeowners can enjoy triple glazing for the price of double. Browse our promotions today for more information.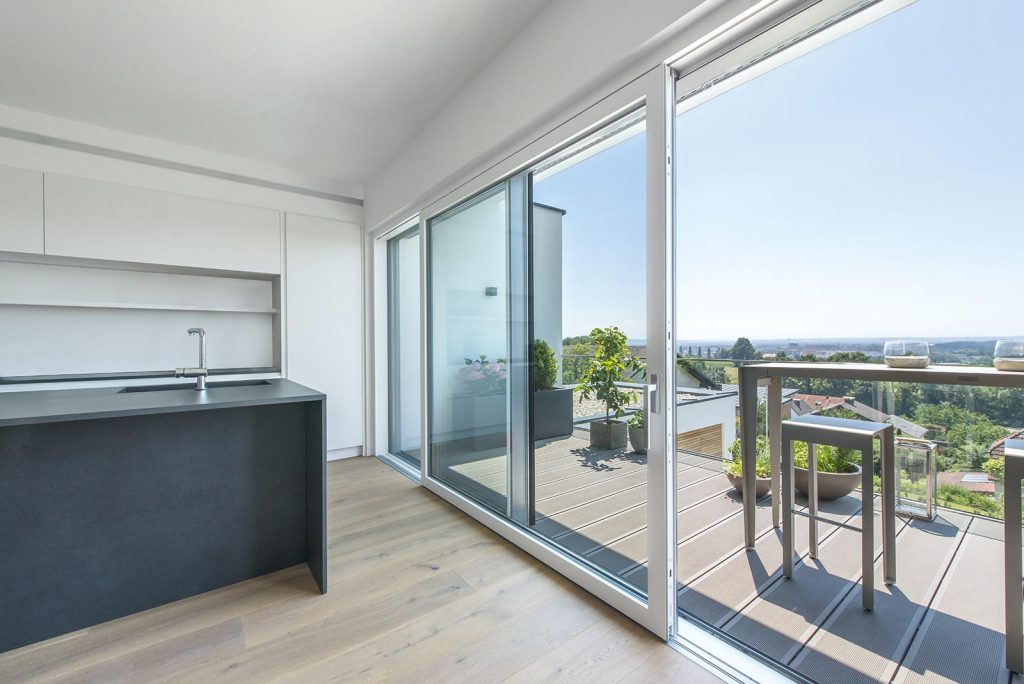 Passive House Certified Sliding Doors
Offered with triple glazing, the lift and slide doors by Internorm ensure exceptional thermal insulation with U-values as low as 0.64. The improved heat retention and Passive House certifications allow you to enjoy a home and benefit from low energy systems; improving the properties ecological footprint.
The luxury lift and slide doors are precision engineered using a collection of materials that are designed to last. You can opt for profiles that are available in aluminium-timber, aluminium-upvc as well as uPVC. We also offer the Panorama HX300 sliding doors; a profile that allows for much larger openings, thus giving you the option to make walls disappear and seamlessly connect your UK property to the surrounding nature.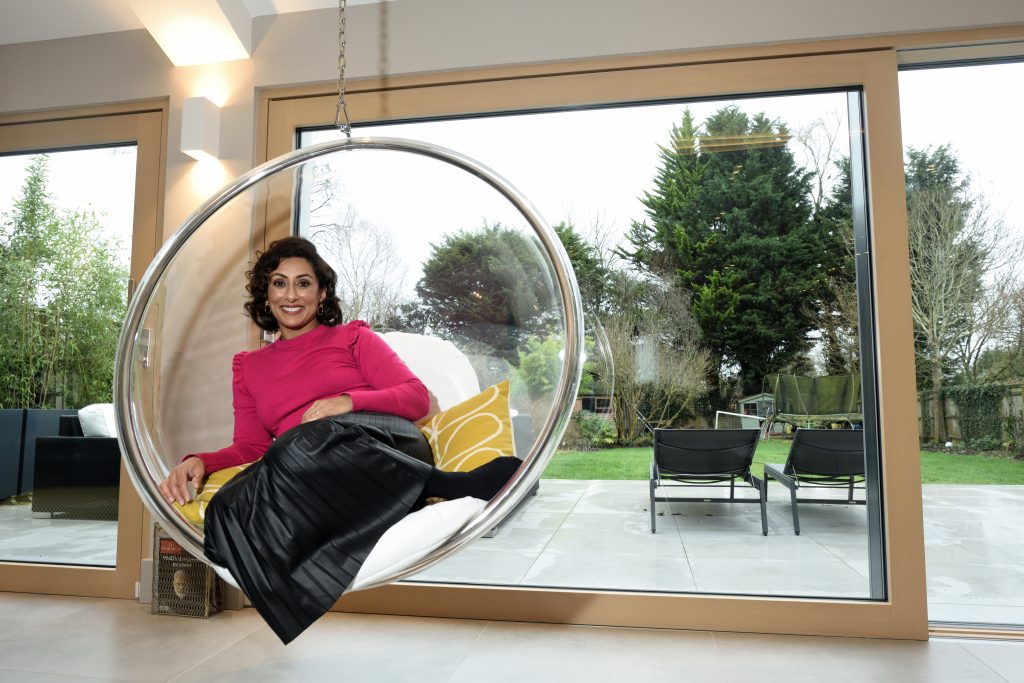 Internorm Lift and Slide Doors Media
The team at Internorm are regularly trained on new products, technologies and ideas. When choosing our sliding doors or other home improvement solutions, Internorm will provide each and every client with exceptional service and in-depth knowledge and understanding of the products being installed.
We have an incredible media gallery and documents downloads centre where you can view our full range of lift slide doors, as well as our other UK architectural glazing systems.
Ready to Start Your Next Project?
Find your nearest Internorm Distribution Partner to get started!
Low-Energy, Secure and Modern in Design, Internorm lift and slide doors are perfect for your grand design project.
Luxury Designs
Enjoy more light through large-scale glazings
Available in an array of attractive colours for individual design requests
Benefit from better stability due to the glass fibre low-threshold
Thermally insulated sliding glass doors with U-values as low as 0.64
Profiles can be perfectly combined with all other Internorm systems
Innovation & Performance
Toughened glass panes prevent injuries if glass breakages occur
Offers exceptional comfort combined with high quality innovation and technology
Create an open and bright living environment
Option of iTec innovations to create a smarter and efficient home
Minimal tripping hazard due to the low threshold height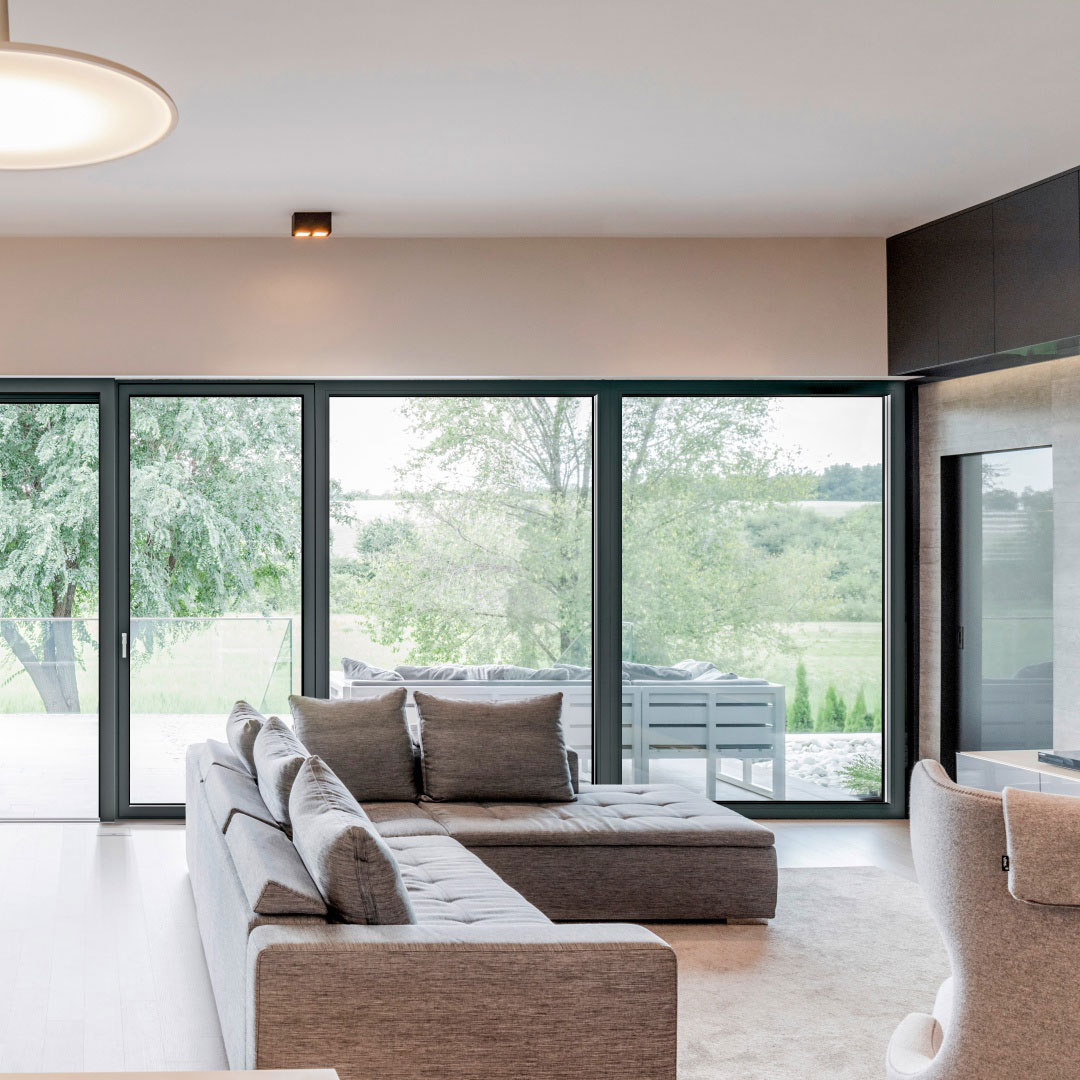 Want to Add Our Lift and Slide Doors Into Your Home?
If you want to add a sense of style and class to your home, Internorm glazed Lift and Slide doors are the perfect asset to add to your grand design project.
At Internorm, we pride ourselves on delivering industry-leading window and door systems, manufactured using top of the line materials to produce top of the range products for our customers. Our Lift and Slide Doors are no different.
Internorm oversees a network of hundreds of Distribution partners across the UK. All our partners are strong believers in the quality of their service, as well as the quality of how they design and install their Internorm products into your home.
By finding your local Internorm Lift Sliding door partner, you can be sure that they will deliver you with high-quality service and exceptional products.
To find your nearest Internorm partner, use the Internorm 'Find a Distribution Partner' tool and you could be speaking with an expert about installing your Internorm doors within a matter of minutes.
Find a Distribution Partner
Internorm Lift and Slide Doors Throughout the UK
Looking to incorporate Lift & Slide Doors into your home renovation, new build or architectural project? Your local Internorm Partner will be able to provide you with a free quote and consultation. Our team have been highly trained to provide you with a service that exceeds all standards of quality, providing you with the advice and knowledge you require for your next grand design project.
You can get in touch with our expert team today and they can provide you with an in-depth knowledge of our sliding glass doors and all the incredible architectural glazing we have on offer. You can become an Internorm Distribution Partner today and help turn your clients home into a grand design they can be proud of.
Choose Internorm today for high-end, luxury lift and slide doors that combine stunning slimline aesthetics with exceptional standards of longevity.