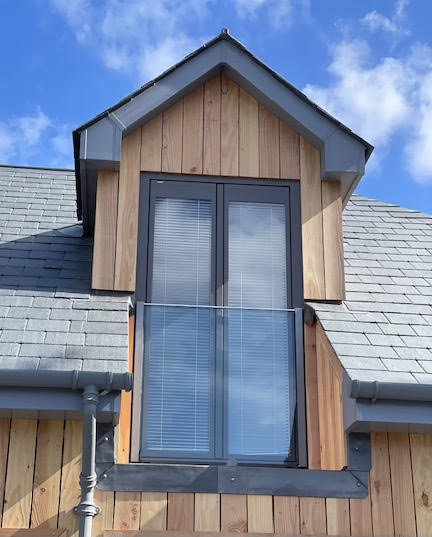 Enhance Your Space with a Juliette Balcony
The Juliette Balcony offers unparalleled performance, helping to improve thermal performance and sound insulation whilst offering enhanced security. They are the perfect solution to create the illusion of a larger living space, providing you with unobstructed, panoramic views of the outside.
Balcony glazing is beneficial because it ensures that you do not lose heat through your balcony, plus there are a range of additional benefits that come from glazed Juliette balconies. They are perfect for every kind of property, with an elegant aesthetic that will blend in seamlessly with modern and traditional properties alike.
The Juliette balcony glazing that we offer can be pre-fitted to a range of our windows and door profiles, including the HF410, KF310, the HS330 Lift and Slide door, and the KS430 profile. This prevents the need for major building work or planning permission.
We manufacture our products with advanced triple glazing so that our customers can be confident that they are investing in high-performance balcony glazing. We are so confident in the quality of our products, in fact, that your new Juliette balcony will come with a fifteen-year product warranty, which is longer than most other companies!
Improved Security
Juliette balconies can provide an extra layer of protection to your home. Firmly secured to your home, it prevents unsolicited access to your windows or doors. They can be opened for proper ventilation of your property, so you will not be compromising on practicality.
Many homes are unable to accommodate terraces or conventional balconies, so the Juliette balcony is an excellent alternative. It provides unobstructed views of the outside whilst providing adequate ventilation and enhanced security for your property.
The Juliette balcony is crafted with laminated security glass, which further improves the safety of your home. Homeowners can choose a balustrade and a range of contemporary stainless-steel railings to create a safe and secure fixture that blends in with your property's aesthetics.
All of our products at Internorm are accredited by trusted industry initiatives, such as Secured by Design, BBA, and Saint-Gobain, so that you can have complete peace of mind that our security systems are efficient.
Contact Us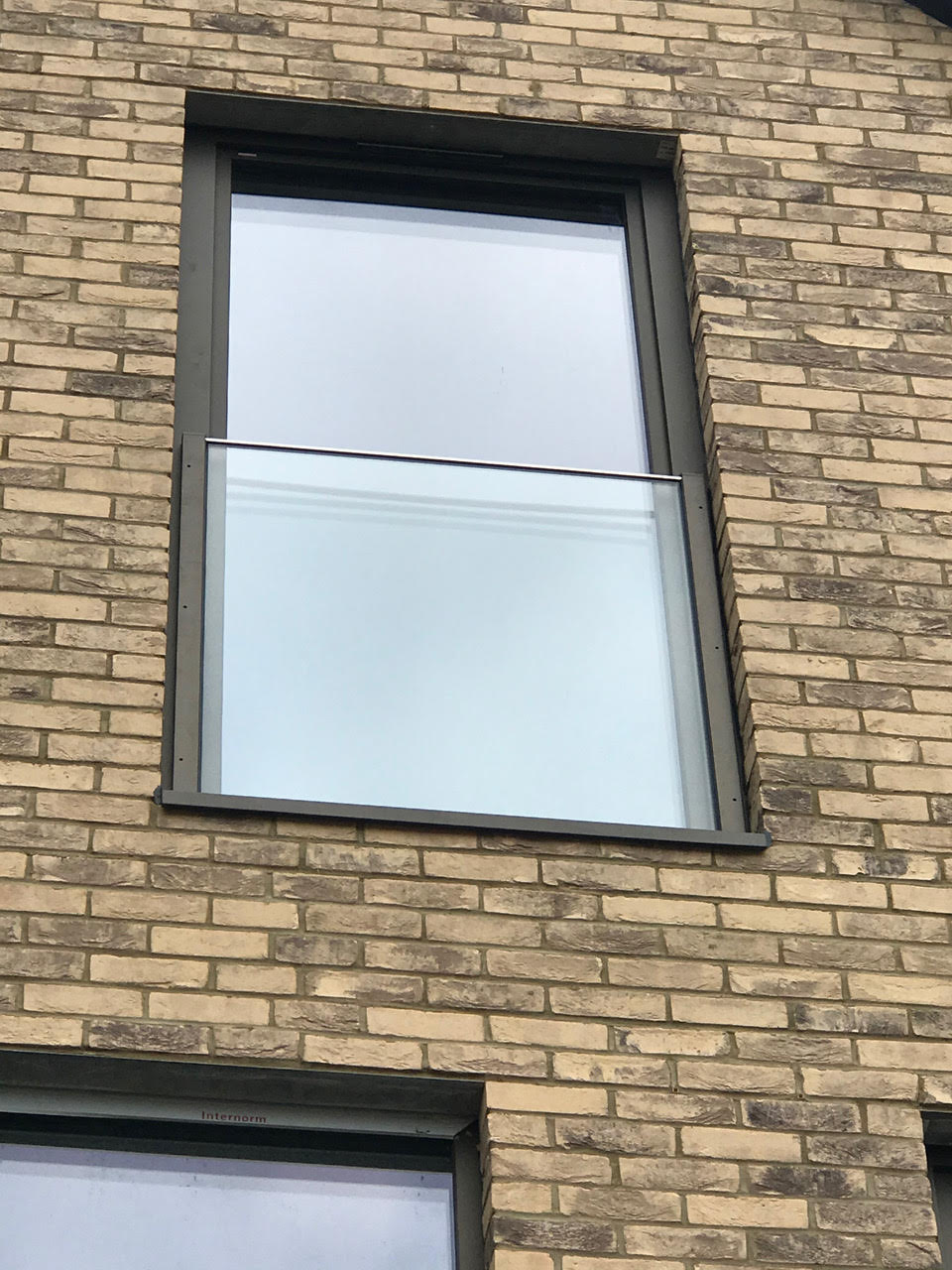 Increased Natural Light
One of the best advantages of Juliette balconies is that they allow more natural daylight into your home. The glass structure attracts more light transmission, making your home brighter for longer. This instantly creates a more ambient feeling in your living space, perfect for socialising or relaxing in.
This can also help improve the thermal efficiency of your home. Our balcony glazing boasts low U-values that increases light transmission as well as heat retention. By helping your home retain heat, you could find yourself relying less on central heating to keep your home warm.
The added layer of insulation that glazed balconies provide can help reduce your household carbon emissions. This could also result in lower energy bills in the long run by heating your home less! Juliette balconies make your home a more conformable environment year-round, enjoying more light in the summer and more heat in the winter.
As with many Internorm products, balcony glazing is available with a range of customisable features, such as the I-tec Shading innovation that incorporates integrated blinds into the designs. This means that you can benefit from enhanced privacy without compromising your views.
Find A Distribution Partner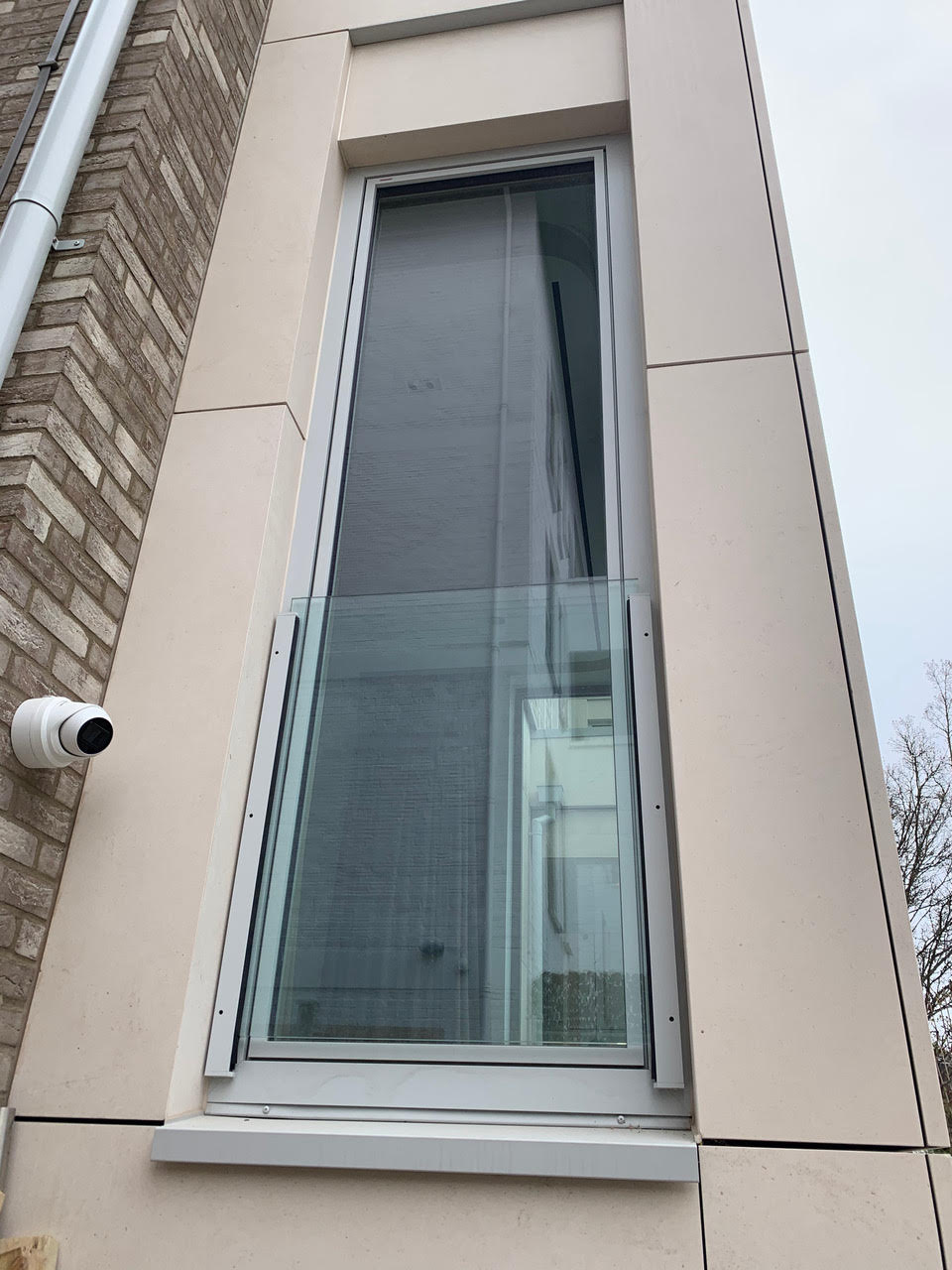 Internorm Balcony Glazing
At Internorm, we provide our customers with premium-grade systems that excel in performance. We are the leading manufacturers and suppliers of triple glazed products, including balcony glazing for residential projects.
The glass is factory fitted to your Internorm profiles, making the balcony itself part of the window or door. This is a practical solution as well as an affordable one, as it helps save time and money installing it.
Our Juliette balconies are crafted using innovative manufacturing techniques, allowing us to create the highest possible quality balconies that are made-to-measure for your home. Our designs are completely unrivalled in the industry, so you can confidently make a worthwhile investment with Internorm.
Find Uour Local Distribution Partner Today!
Internorm Balcony Glazing
Juliette balconies are an excellent addition to any home, and they are a fantastic alternative to conventional balconies as they do not require major building work or planning permission.
Internorm makes it easy to have balcony glazing factory fitted to your windows and doors, making it a quick and affordable solution to upgrade the performance of your home.
If you would like to find out more about Internorm balcony glazing, glass balustrades, or how a Juliette balcony can improve your home, get in touch with us today.
You can use our 'Find Distribution Partner' tool, and one of our friendly team members will be happy to discuss your project and any questions you may have.
Ready to Start Your Next Project?
Find your nearest Internorm Distribution Partner to get started!