Improved Functionality
I-tec Smart Window
I-tec Smart Window is the most functional window technology on the market today. Available across our range of windows, this development allows you to control every aspect at the touch of a button. Lighting control, opening and more become more functional than ever with I-tec Smart Window, as it's all connected to create a true Smart Home.
You'll get individually adaptable adjustments to your windows that you can carry out effortlessly. Not only that, you can see the exact status of your window through our intelligent opening control system. You don't even have to be home to be connected. Our free app allows you to take control of your windows fully, wherever you are. Find your Internorm Distribution Partner today and learn more!
Enhanced Connectivity
I-Tec Smart Window
Our I-tec Smart Window technology brings enhanced connectivity to your home. As long as you have a Gateway connected via WLAN to the individual interfaces of your windows, you'll be ready to go. From there, you can control each aspect online at the touch of a button. Just use the Internorm app, available on the Apple and Google Play store for free.
With this, you can create a true Smart Home. You'll be able to adapt every element of your windows effortlessly, along with blinds and other accessories. And, in combination with our high-quality Passivhaus window systems, you'll get superb performance without having to manage your windows manually. Speak to us today about adding I-tec Smart Window designs to your home!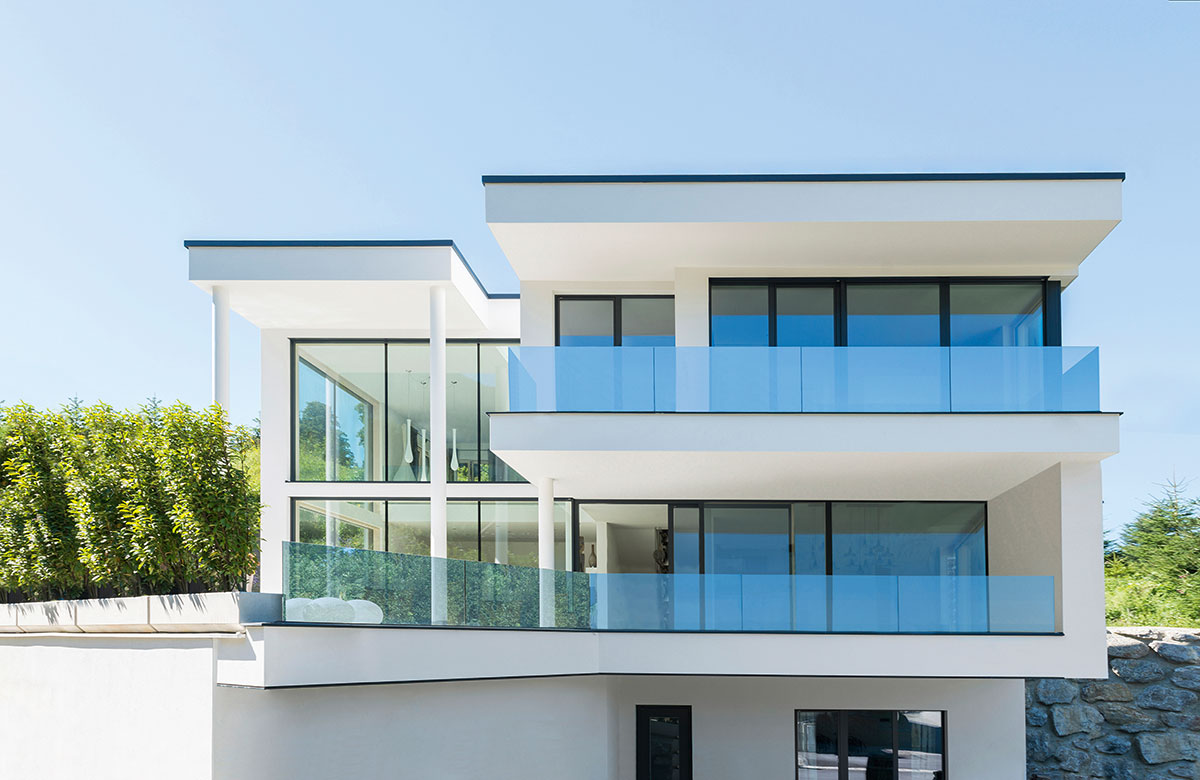 Ready to Start Your Next Project?
Find your nearest Internorm Distribution Partner to get started!
Want to know more? Join us at our latest events to find out all about our I-tec Smart Window technology, windows and doors.
Date: 3rd-5th September 2021
Venue: Titanic Exhibition Centre, 1 Olympic Way, Queen's Road, Belfast BT3 9EP
If you're looking to improve your home or renovate an existing property, visit the Selfbuild & Improve your home event on the 3rd to the 5th of September 2021.
Taking place at the Titanic Exhibition Centre in Belfast, homeowners can hear talks from a panel of experts and discover the best hints and tips for effective property renovation. Find out more via their website.
Date: 24th-26th September 2021
Venue: London Excel, Royal Victoria Dock, 1 Western Gateway, Royal Docks, London E16 1XL
If you're looking to renovate your property, visit the London Excel on the 24th-26th September 2021. Listen to live talks from industry experts and find the perfect home improvement solutions for your next project.
Date: 26th-28th September 2021
Venue: NEC, North Ave, Marston Green, Birmingham B40 1NT
Learn every element of the home improvement industry with the FIT Show 2021, the only show in the UK dedicated to showing all window, door, flat glass and components market.
Register for free via the FIT Show website.
Date: 6th-11th October
Venue: NEC, North Ave, Marston Green, Birmingham B40 1NT 
Taking influence from Channel 4's Grand Designs, manufacturers and homeowners can find inspiration, advice and home improvement solutions at the Grand Design event at the NEC in Birmingham.
Book your ticket via the NEC website.
Date: 5th-7th November 2021
Venue: Harrogate International Centre, King's Rd, Harrogate HG1 5LA
Discover home improvement solutions that can help you save time and money at the H&R show in Harrogate.
Get more information via the Harrogate International Centre website.
Date: 20th-21st November 2021
Venue: Bath & West Showground, The Showground, Shepton Mallet BA4 6QN
Browse 1000s of home improvement solutions & listen to exciting talks from industry experts at the H&R show this November. Find out more via the H&R website.