Even if an upper floor walk-on terrace is not possible for your home, you can still benefit from glazed doors and fresh air upstairs thanks to French balconies, otherwise known as Juliette or Juliet balconies.
These space-saving solutions combine a set of glazed windows or doors with safety balustrades, allowing interiors to benefit from floor-to-ceiling views of the outdoors, natural daylight and ventilation.
The Internorm Juliette balcony can be seemlessly integrated into our timber-aluminium and uPVC-aluminium composite windows, French doors and large lift and slide doors, forming one unit.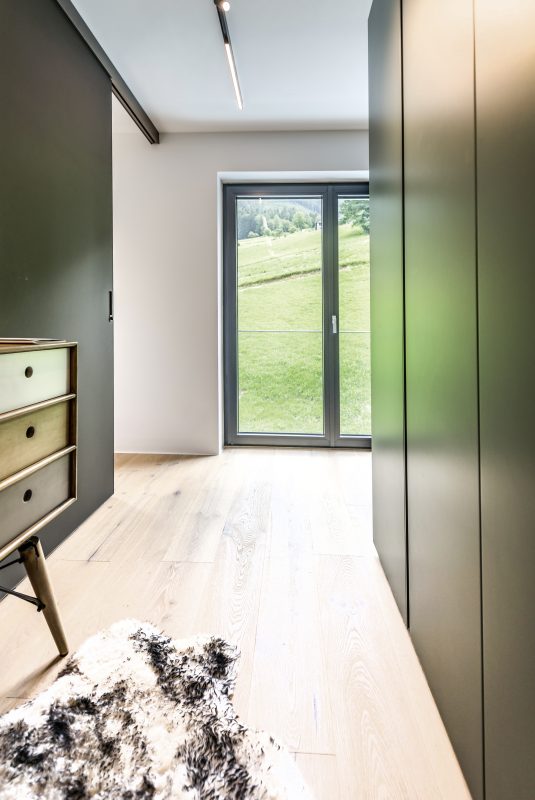 Why add a Juliette balcony?
There are various reasons why a Juliette balcony could be an excellent addition to your home.
On new build projects, planning restrictions might mean a full balcony is not possible on an upper floor, whether that is an aesthetic decision or because of overlooking issues. Or there might not be enough space, which makes the compact and subtle profile of a Juliet balcony an effective way to have a door upstairs whilst keeping the planners happy.
Another advantage is that it's a more affordable option than building somewhere to walk out onto.
Juliette balcony for composite windows and doors
Internorm's Juliette balcony is integrated within the window or door frame and factory fitted. The maintenance free and hard-wearing aluminium power-coating is colour matched to the window, balcony door or even a large lift & slide door, making it appear as one unit. It can be integrated with both Internorm timber-aluminium and uPVC-aluminium composite ranges and are particularly popular for upstairs bedrooms or living areas in apartment buildings.
Available with laminated safety glass balustrade and stainless-steel trim, as well as powder-coated aluminium rails to prevent falling, this type of balcony offers a seamless, contemporary look and makes an excellent addition to your home.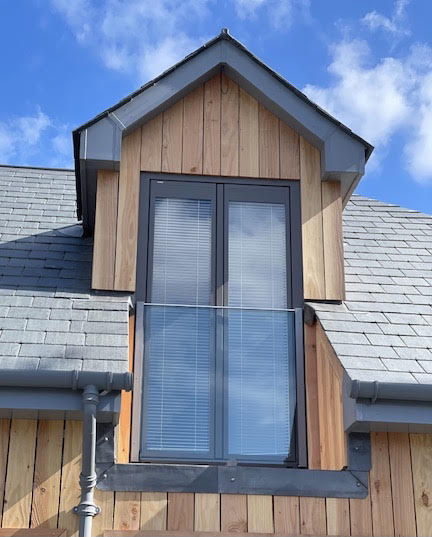 Combine with shading or fly screens
Shading is an important consideration, especially for south or south-west facing elevations.
Internorm HV 450 timber-aluminium or KV 330 uPVC-aluminium windows and French doors with accessible integrated blinds can be perfectly combined with a Juliette balcony, providing not only shade but also privacy.
For large lift & slide doors, where the integrated blinds are not an option, careful planning means that the Raffstore Venetian blind can be added.
And if you want to prevent annoying bugs to come into your home when keeping the windows or doors open, then one of our fly screen options can be incorporated into the design.
Building Regulations for Juliet balconies
There are guidelines for every aspect relating to the build of a home to ensure the finished design is safe. Juliet balconies in the UK are regulated under the Building Regulations Part K, which covers the requirements for protection from falling, collision and impact.
To ensure there is ample protection in place to stop anyone from falling, any gaps positioned between railings cannot be more than 100mm, as in the new Internorm powder-coated aluminium Juliette balcony option. The balustrade for the balcony must extend up to a height of at least 1.1 meters from standing floor level.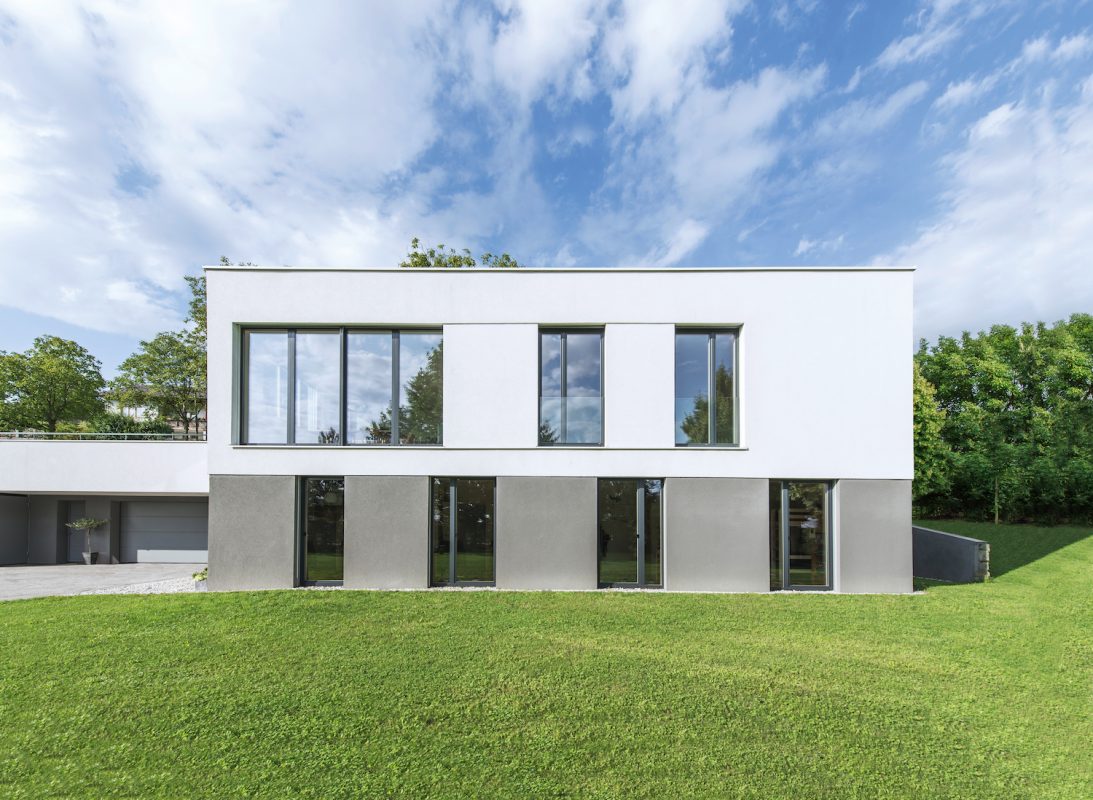 So, whether you are renovating and updating an older property, extending your home, or building a brand new home, Internorm Juliette balconies are a simple, contemporary solution and can easily be integrated into the design.
Contact your local Internorm distribution partner to discuss options and get advice on how to incorporate an Internorm French balcony into your home.