Becoming the Largest International Window & Door Brand in Europe
This year we are celebrating our 90th Birthday! We have been incredibly lucky to be able to work with a selection of the finest installers and partners over the years and help bring a fantastic range of architectural builds to life.
First established in 1931, Eduard Klinger Senior had an idea and began to lay down the foundations for Internorm in Austria. Since then, the company has gained worldwide success, becoming Europe's largest international window brand.
The family run business has over 1,900 employees and over the years have been able to manufacture a staggering 26 million+ windows and doors.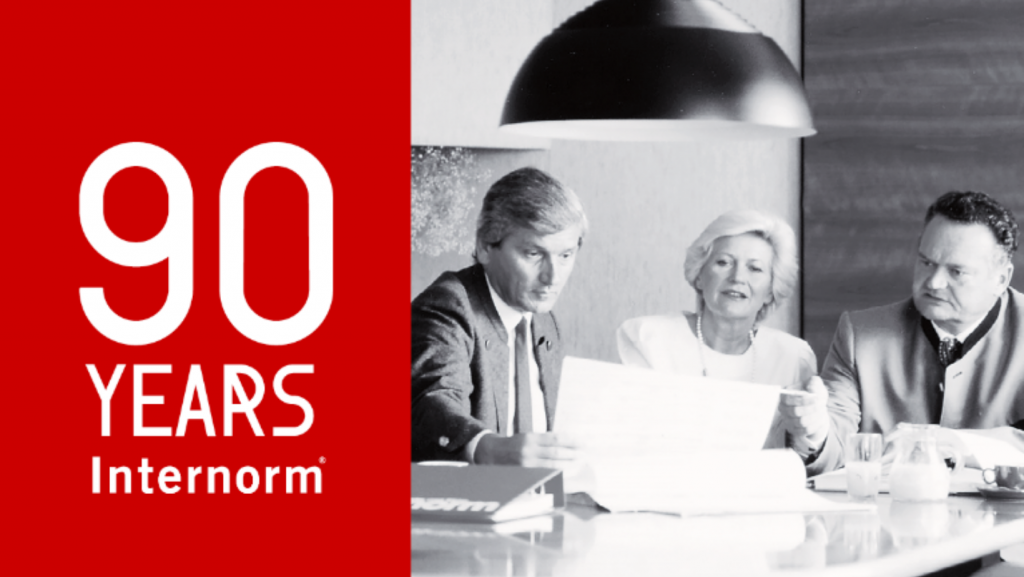 Innovative Architectural Glazing
Internorm have always been at the forefront of producing innovative design and incorporating modern technologies. It was in 1963 that we began to manufacture just uPVC windows. Since then, we have incorporated a range of unique materials into our window and door systems including uPVC/aluminium and timber/aluminium.
Made up of a team of forward thinking, in-depth understanding and technological know how individuals, this has allowed us to remain the number 1 brand across Europe. For decades, we have been setting standards with our innovative designs and the modern technologies used with the windows and doors. This includes our impressive i-tec series and the introduction of the ECLAZ® premium glass coating.
We were the first to provide window systems with three glass panes and three gaskets, the first to produce a lead free window and the first to offer timber/aluminium windows that featured an energy efficient thermal foam.
"We want to further utilise, and expand, our know-how within the digital arena now and in the future. We also see great potential to innovate further on products: functionality and independent 'thinking' will be the focus. – Christian Klinger, one of the Internorm owners and spokesperson for the business.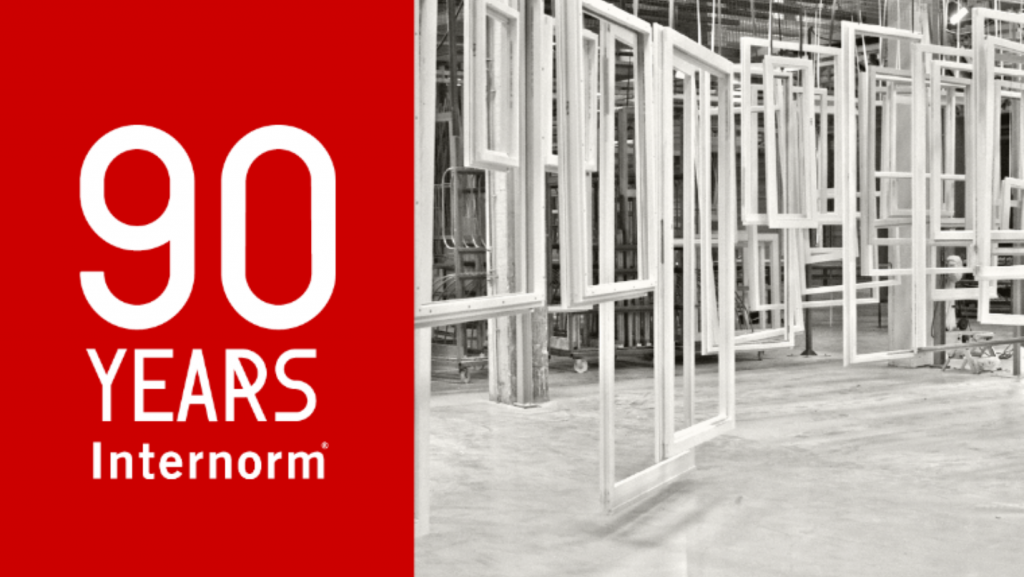 Celebrating 90 Years of Internorm
Times have been challenging for all of us over the past year, but this didn't stop us from celebrating.
On the 24th of February, we celebrated the history of Internorm by holding a virtual event. More than 1000 people joined the stream from the Internorm Head Office in Traun, Austria – including a range of Internorm employees and some of our wonderful Distribution Partners from over 21 different countries.
The event not only allowed us to look back on the last 90 successful years that we've had but also look to the future and the possibilities of more innovative and digital developments.
"Challenging times require an innovative approach. Despite the current restrictions, we were able to successfully hold this year's Online Partner Event and unite the Internorm family. We see this event as a sign, that our focus on innovation is strong in all areas of the business and we are forward into the future. " says Klinger.
We feel so incredibly lucky that Internorm has been able to have such incredible success over the last 90 years. Here's to the next 90 years of bringing your architectural glazing designs to life.
Contact the Internorm team today if you would like to find out more about our history or kickstart your next architectural glazing project.