Designer doors from Internorm impress with their elegance and functionality.
In 2022 Internorm launched its 'Series.V'. This visionary entrance door design has now been awarded the 'Red Dot Award: Product Design 2023'. Timeless and elegant in design, whilst meeting all modern requirements for functionality and security, were created by the up-and-coming Slovenian designer Denis Vesel. This is the first time that Internorm has been awarded this prestigious prize.
The cooperation between Internorm and Denis Vesel is based on a common understanding of product design. Design is the perfect blend of beauty, functionality, and sustainability. Puristic, modern and visionary – this is how Vesel describes his creation.
Internorm co-owner Christian Klinger adds: "We didn't just want to create another front door, but an outstanding design element for any home. During the development stage, we quickly realised that we could set new standards in door design that go far beyond the usual industry standards. The entrance door is the focus of every house."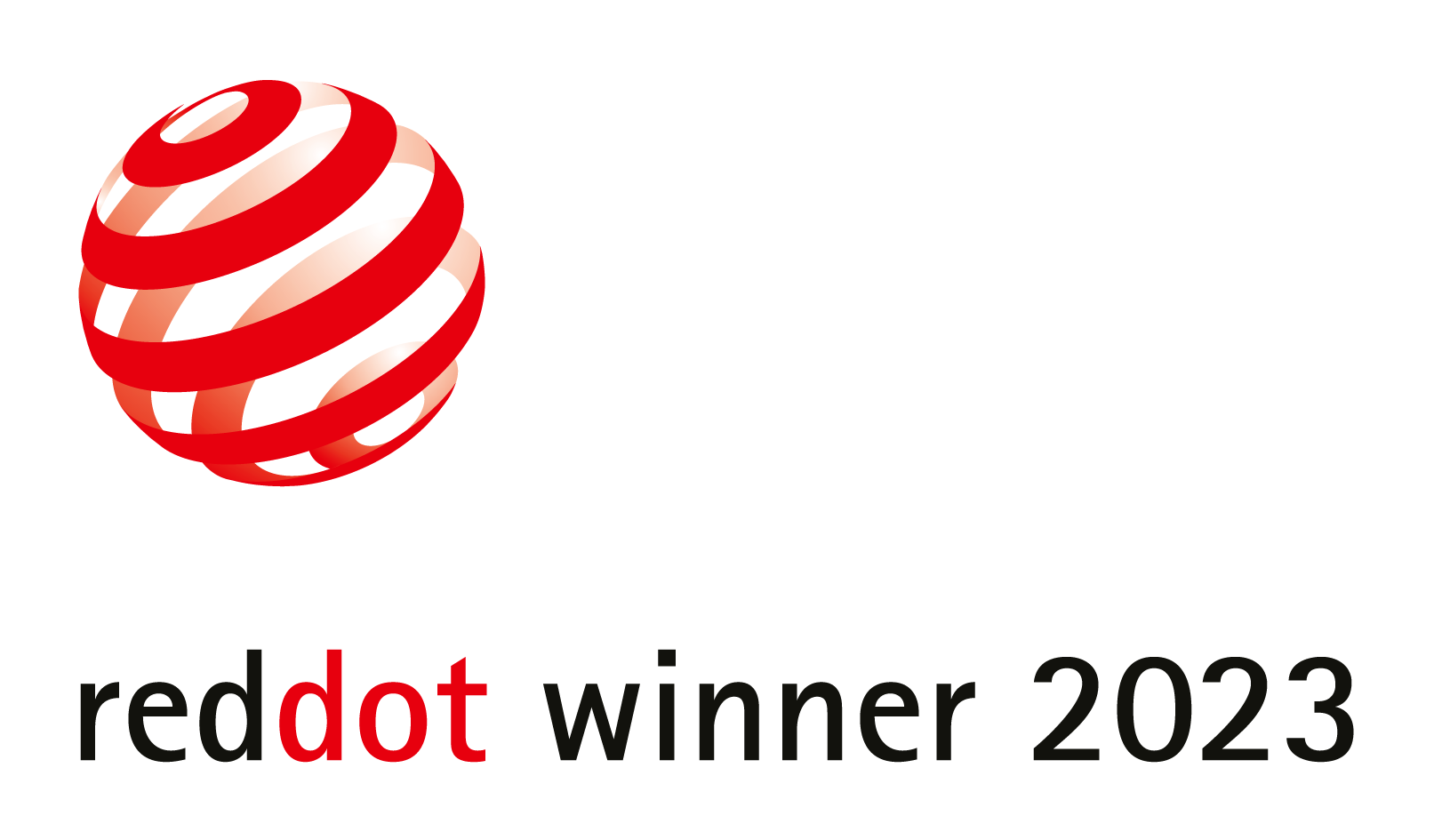 A long-lasting architectural feature
With proper care and maintenance, the new Internorm front doors have a lifespan of several decades. "We have created entrance doors that demonstrate a simple aesthetic and will still be as up-to-date in 30 years as they are today," Klinger continues. The new V entrance door series comprises five designs, each with its own individual detailing, which convinced the 43-member Red Dot jury. In terms of colour, the design captivates with timeless grey, brown, and black tones as well as Antique Wood and Art Concrete finish.
Third award in a row: Internorm's run of success continues
The Red Dot Award has been going since 1955, originally under a different name. With around 20,000 entries from 60 countries each year, it is one of the largest design competitions in the world. In 2023, awards were presented in 51 categories, whereby each product is individually assessed for its award-worthiness and there is no ranking.
Internorm's first award of the coveted 'Red Dot' fits seamlessly into the current run of success for Europe's number one window brand. In March, Internorm announced its annual results for 2022: With 488 million Euros, a new turnover record was achieved.
And in April, the Austrian Market Quality Award (overall winner) and the B2B Construction Industry Market Test was awarded to Internorm. "This confirms the excellent work in product development and at our manufacturing sites. I would like to express my sincere thanks to our employees," says Internorm Managing Director Johann Brandstetter, emphasising the joint success.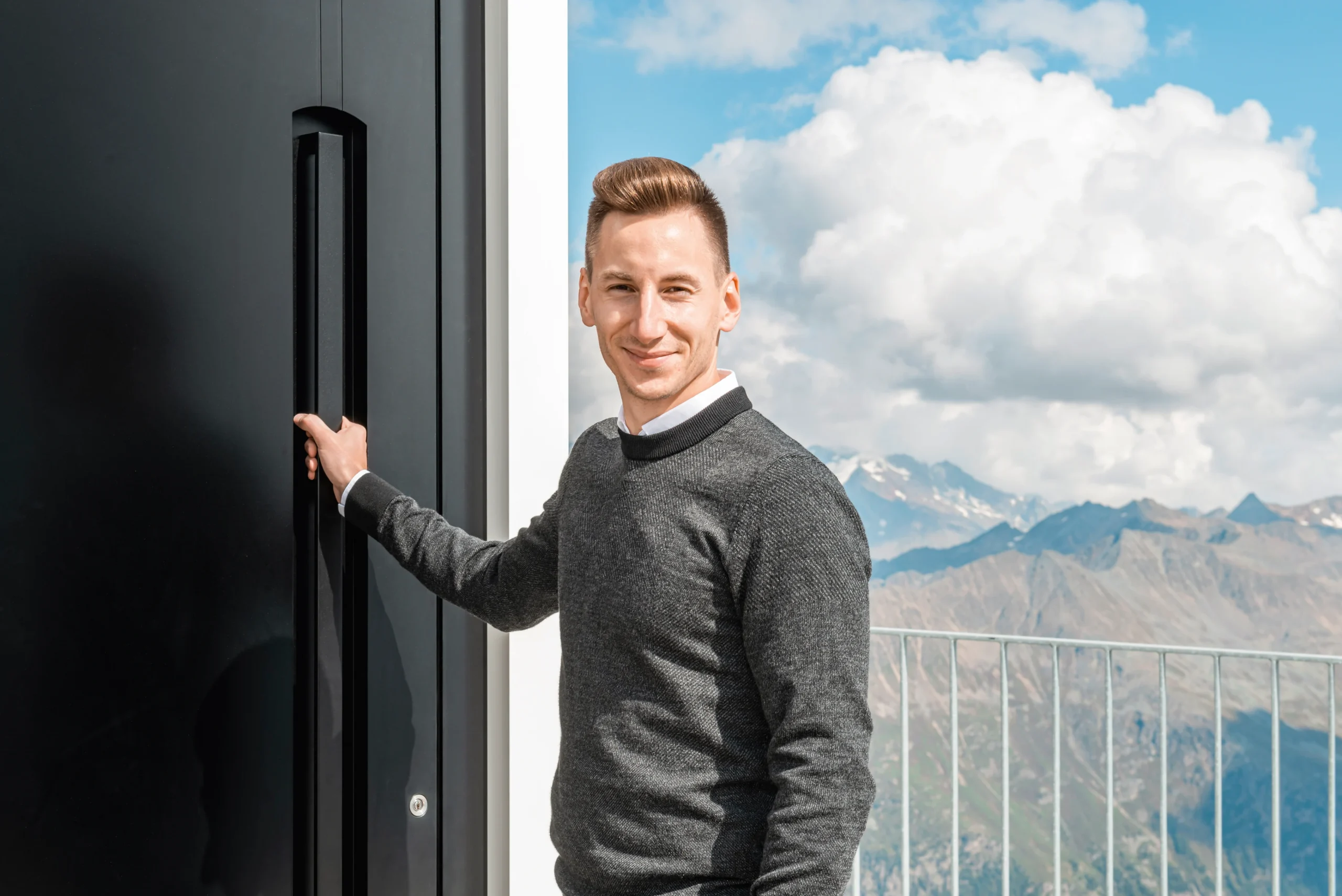 Internorm: Innovator and Designer
Internorm has been a pioneer and trailblazer in the window industry for the past nine decades. Many years ago, Internorm attracted attention with revolutionary technologies and a passion for new product trends. Internorm set new standards that were later adopted as standard by the entire European window and door industry.
Whether triple glazing, the bonding of the insulating glass to the sash, the revolutionary locking technology I-tec Secure or digital service innovations: Internorm regularly confirms its pioneering role in the development of future-oriented window and door systems.
"Internorm is characterised by a unique passion for product quality: durable, secure and energy-efficient. With the new V entrance door series, we have succeeded in combining these characteristics with an award-winning design, thereby convincing an international jury of experts – another milestone in our company history," concludes Christian Klinger.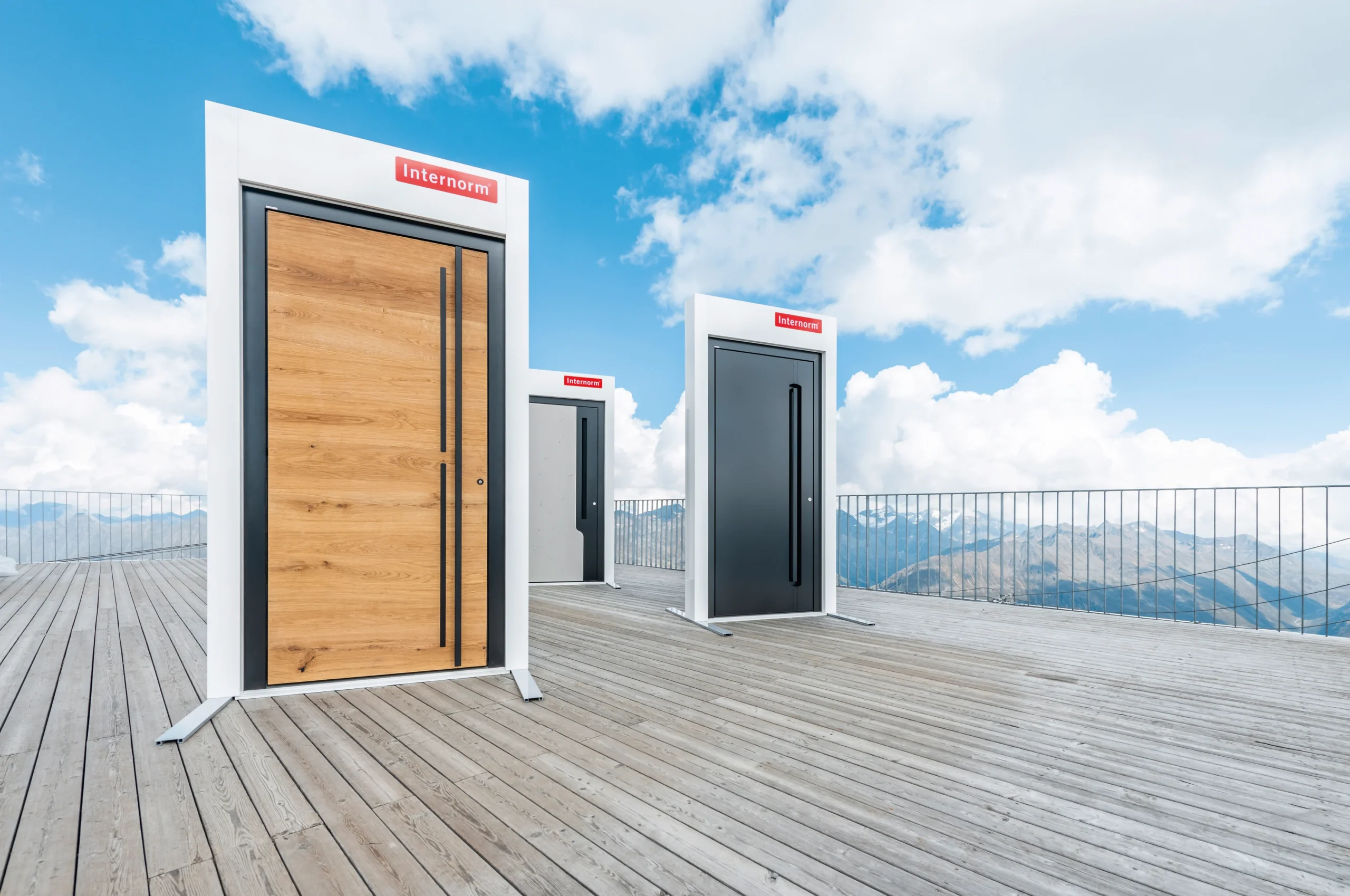 If you want to find out more about the stunning, thermally efficient and secure front door range from Internorm, why not visit one of the many showrooms around the country. Discuss your requirements with your local Internorm Distribution Partner or have fun designing your very own, personal entrance door with our Door Designer Tool.