Why Choose Lift and Slide Doors?
Homeowners increasingly look to incorporate large swathes of glazing into their selfbuild or extension in order to create a more open and brighter living space.
Discover how other homeowners integrated Internorm lift and slide doors into their selfbuild or extension in our insightful case studies.
What are the Pros?
In general, sliding doors have a better glass-to-frame ratio compared to other systems, such as bi-folds, so you benefit from much more light and uninterrupted views out. Internorm's lift & slide doors also support stylish frameless glass-to- glass corners or can be combined with fixed panes, without impacting thermal insulation. Plus, having minimal framing and fewer moving parts means there is less opportunity for things to go wrong. You can also open up your home when the weather allows, creating a seamless transition between indoor and outdoor living. What's more, sliding doors provide uninterrupted views into your garden, or if you are lucky enough, across the countryside.
The advantage of lift-and-slide doors over conventional sliders is that there is no contact between the ceiling gasket and the frame when lifting the sliding panel; so, you get smooth, effortless operation. This is particularly helpful when using heavy oversized panels, as there's no friction or resistance – like you might find with standard sliding doors. Internorm lift & slide doors don't just slide, they glide!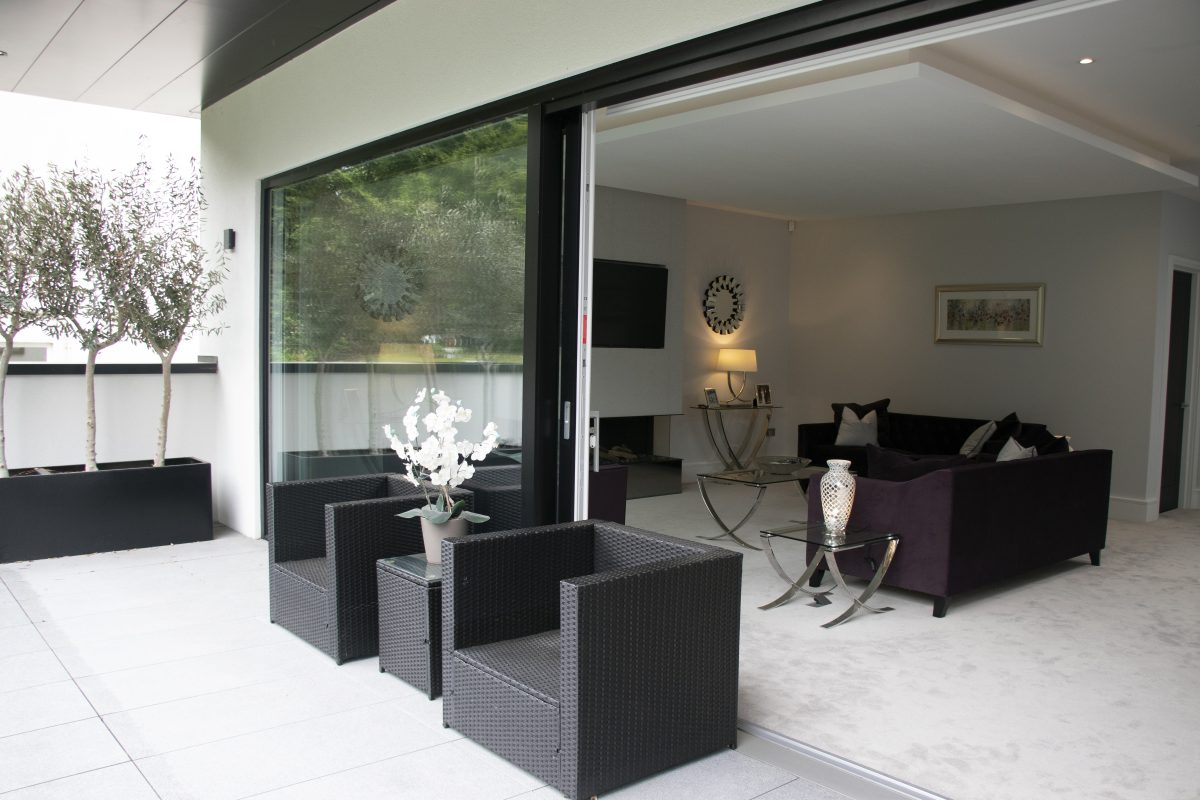 Getting the Right System
Try to buy the best performing product for your budget, as lower spec options might not provide you with the quality that you require to futureproof your home. Especially with increasing energy costs, it is important to focus in on thermal performance, airtightness, the quality of the manufacture and warranties. If you are looking to build a low energy home or to Passivhaus standards, then the glazing products you choose become even more of a focus.
Performance values are becoming increasingly important as Building Regulations change and we are all tasked with reducing our carbon footprint. So don't buy cheap but do your research and consider buying triple-glazed lift-and-slide doors as an investment, which you will enjoy for many years to come. Sound reduction should also be considered – especially if your home is in an urban area – as the right products will make a dramatic difference to your quality of life.

Frame Materials and Hardware Matter
The stronger and more robust the frame, the better the performance and durability of the door as a whole. The material you go for will depend on your personal preference, interior design, and external architecture. The frame will also have a huge impact on the thermal performance, so whilst slim aluminium frames might look interesting, they quite often fall down on performance.
The main material options on the market are timber, aluminium, uPVC, or a composite mix of two materials. Our experienced product development teams have refined the use of materials over many years to combine aesthetics with optimum performance. Internorm's large uPVC-aluminium and timber-aluminium lift-and-slide doors provide Uw values as low as 0.64 W/(m2K) and noise reduction as high as 42dB.
Timber is a natural, sustainable option for the inside packed with inherent charm to create a beautiful, high-quality finish that is very thermally efficient. Choose from beautiful wood like oak, spruce, ash, walnut and larch as well as different varnishes and finishes.
A wide choice of colours for the external powder coated aluminium cladding can be matched to other windows in the house to create a stylish, uniform look.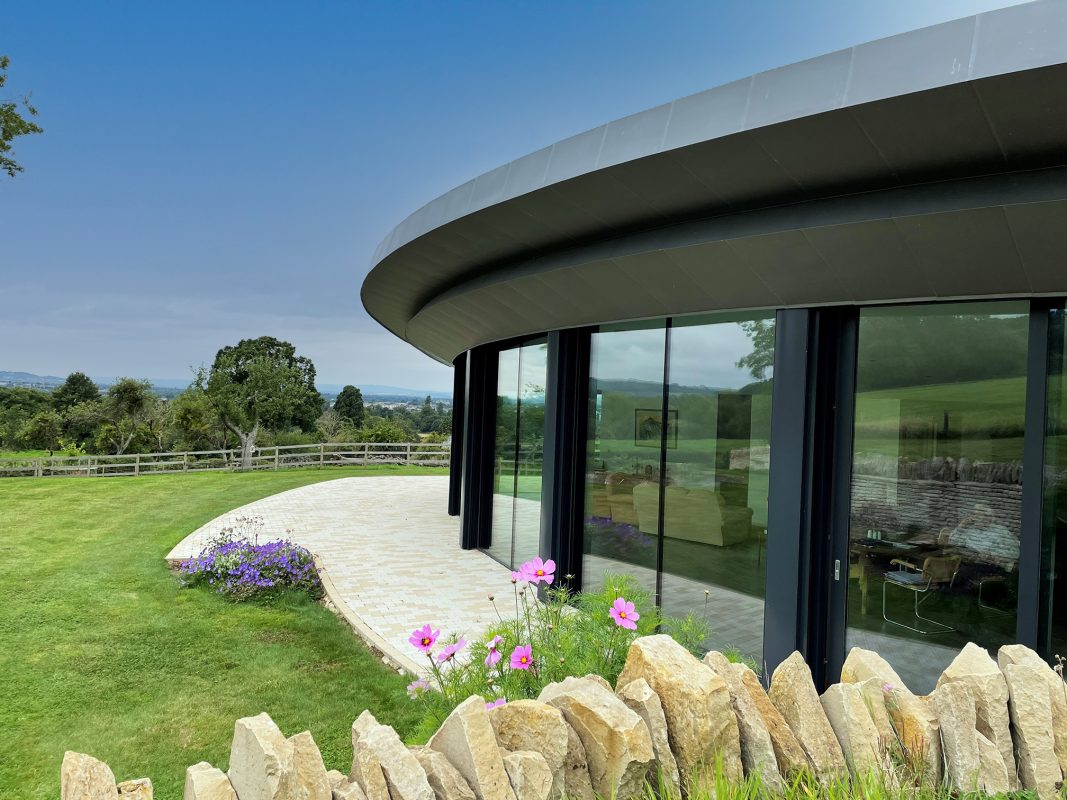 Technical Considerations
Large areas of glazing do bring some challenges; overheating can be an issue in the summer, especially on south- and west-facing elevations. You can mitigate this by designing in roof overhangs or external blinds like Internorm's sturdy aluminium Raffstore that regulate the amount of sunlight entering. Intelligent shading can even be integrated into a smart home system that can track the indoor temperature, so the blinds drop when the mercury climbs too high.
Special glass coatings can reduce the impact of the summer sun, while others, such as Eclaz®, will further enhance the light transmission and brighten up even the darkest corners of your home. When specifying your lift-and-slide doors, always go for the best quality you can afford. Systems such as Internorm's will provide excellent thermal and acoustic performance, as well as outstanding security – another important factor when choosing units. Our HS 330 and KF 430 lift-and-slide doors achieve security rating RC2 and are Secured by Design approved.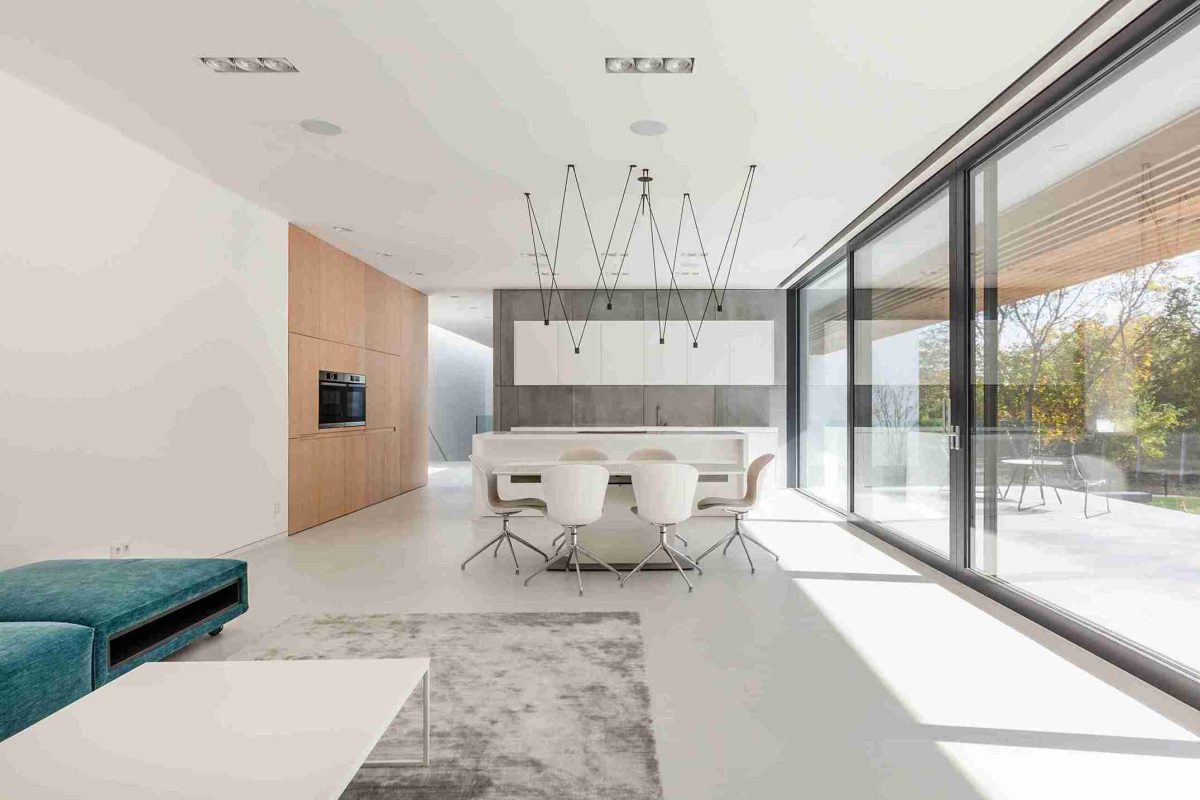 In Summary
There are plenty of products on the market, from slim frame aluminium to sliding and lift-and-slide doors and these can vary greatly in cost. Performance values are becoming increasingly important as building regulations change and we are all tasked with reducing our carbon footprint. So don't buy cheap but do your research and consider buying triple-glazed lift-and-slide doors as an investment, which you can enjoy for many years to come.
Find your Distribution Partner today to discuss how lift and slide doors can be integrated into your home.