The UK government previously announced major updates to the Part L Building Regulations, which came into effect on 15 June 2022, to conserve fuel and power. Our homes release around 14% of all emissions. Therefore, improving the energy efficiency of properties across the UK has to be addressed. The UK government hope that by 2025 new build homes will produce 75 – 80% fewer carbon emissions than today, alongside cutting emissions from other properties by around 30%.
Internorm windows and doors have been manufactured for many years to meet and exceed these new standards.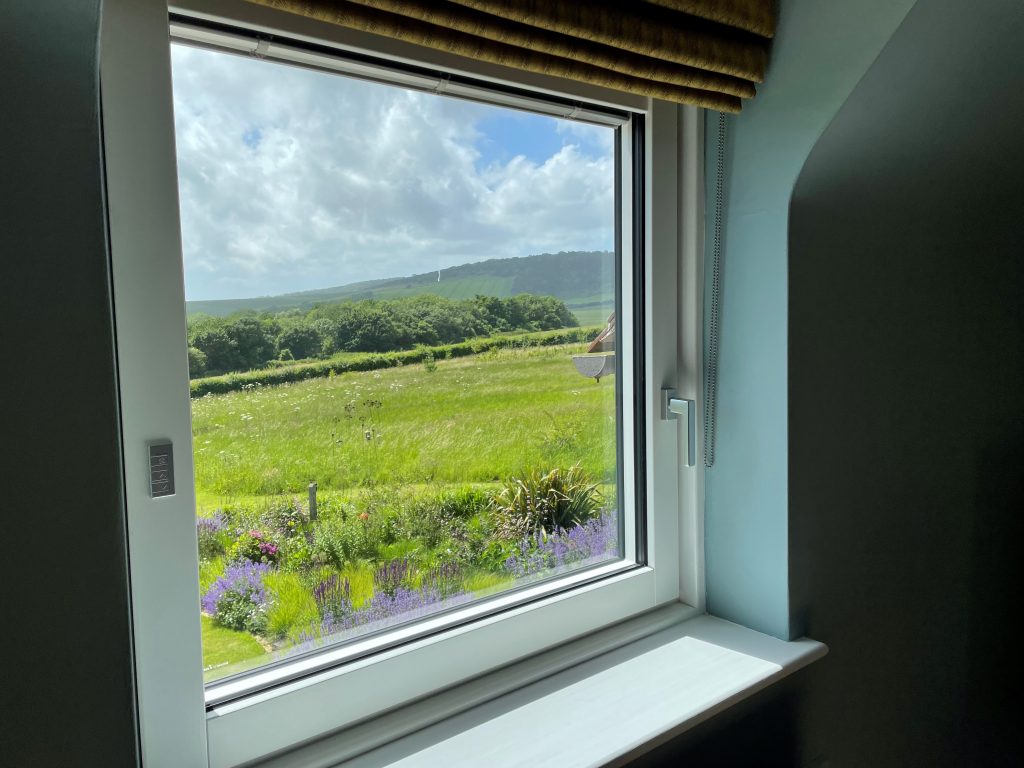 What are the Updated Part L Building Regulations?
Part L consists of the energy efficiency and carbon emissions for new and existing properties, including windows and doors. It additionally covers the conservation of fuel and power in building new homes and extensions in England, stating how new and existing homes should be constructed from now on.
This is the first step to meeting the UK government's Future Homes Standard, requiring new homes to be 'future proofed' with low carbon emissions and improved energy efficiency by 2025. These changes will affect those undergoing a home improvement project, new build, renovation, extension, and self-build properties.
Take a look at some of our stunning renovation and new build case studies, where homeowners recently had Internorm windows and doors installed to create a thermally efficient home with improved acoustic performance and enhanced security.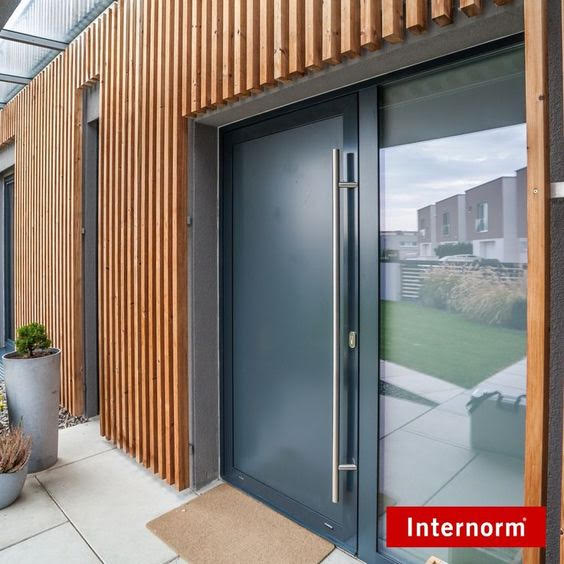 Part L Is Split Into Different Sections:
Approved Document Part L1A covers the energy efficiency for new builds and those taking on building work.
Approved Document Part L1B – this section entails the requirements for extensions and renovations to current homes and their energy efficient regulations.
Approved Document L2A – covers the construction of commercial builds.
Approved Document L2B – covers current buildings aside from dwellings.
The approved volume 1 and 2 documents of Part L were enacted on 15 June 2022. However, buildings currently in the planning process have until 2023 before this becomes relevant. In other words, if you applied for planning permission before 15 June 2022, you are covered until 15 June 2023.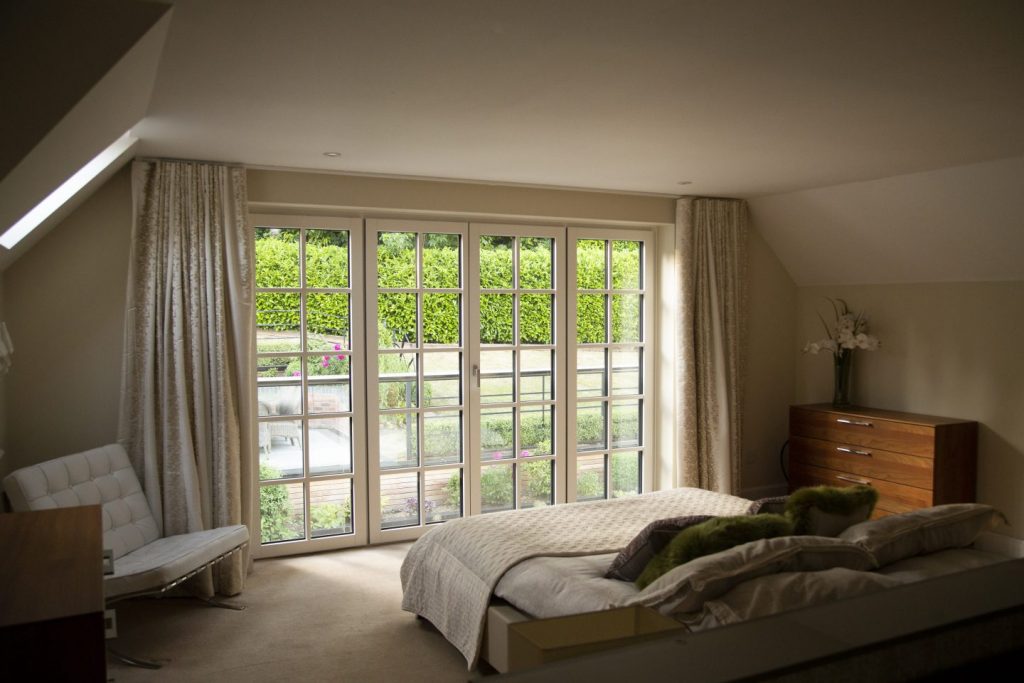 New Builds
New dwellings will now need to have a Standard Assessment Procedure (SAP) test – which measures the overall energy efficiency in your home. This will give a pass/fail result to see if your building meets the new Part L standards.
Self builds will be encouraged to meet a 'notional' dwelling rate measured in U-values. Meeting the desired targets concerning windows, doors, floors, walls and roof, your home will pass the new building regulations.
Notional targets are considered the desired aim for the build to ensure that your property meets the regulation. Although Part L also includes a limiting standard, the minimum of a U-value can be set as more flexibility for manufacturers, suppliers, and installers.
When comparing windows and doors is important to look at the Uw value, the whole windows, including frame and glass. Ug only looks at the glass, and Uf only shows the value for the frame. Any product with a Uw value below 1W/m2K is considered a high performance window.
Existing Homes
The minimum fabric efficiency standards apply for upgrades and replacement thermal products like windows and doors. This means a tightening of U-values. Internorm has helped many homeowners for many years reduce their thermal performance, reducing their heating bill by around 50%!
Extensions will require no more than 25% floor area as glazing – like windows, roof windows and roof lighting. Otherwise, homeowners will have to display a form of compliance that can offer more freedom.
Part L Building Regulation U-values
The national target of windows U-value changed as follows:
* New Builds: below 1.2W/m2K
* Refurbishments: below 1.4W/m2K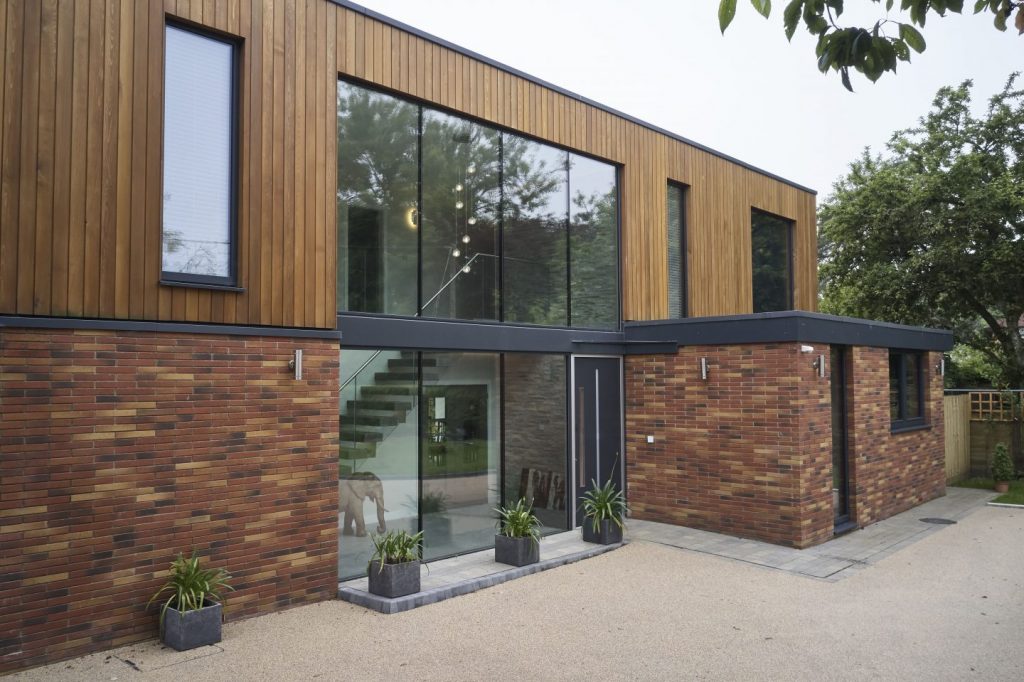 Internorm Triple Glazing for Energy Efficient Homes
With rising concerns over thermal bridging, causing heat loss and condensation, Part L recommends using high performing products to help reduce thermal bridging, too, like air source heat pumps and ground source heat pumps.
Internorm has manufactured highly energy efficient triple glazed windows for years, with U-values well below building regulations. We have been at the forefront of creating homes that help homeowners focus on sustainability, reducing carbon footprint by using locally sourced timber in our Timber-Aluminium products and up to 20% recycled uPVC in our uPVC and uPVC-aluminium composite windows and doors.
Not all triple glazing is the same.
Internorm's triple glazed products are made to hold three panes of glass from the outset, and the glazing is uniquely bonded to the sash in our high-tech manufacturing sites in Austria. The specification has been perfected over many years to ensure the whole window or door is made to perform and last. The strong frames and quality hardware ensure that your Internorm products will require little to no servicing and last for over thirty years, therefore future proofing your home.
At Internorm, our triple glazed windows and doors perform to the highest standard. With Uw-values as low as 0.62W/m2K, they perform below the required Passive House Window Standards of 0.8W/m2K, making them the ideal choice for Passive House and low energy construction.
We Can Help You Create
Our approved Internorm partners across the UK and Ireland share our passion for quality, style and performance. For more information on energy efficient Internorm windows and doors and how we can help you meet and exceed the Part L Building Regulations, and to find your local Internorm partner click here and enter your postcode.