The summer seasons are fast approaching and the anticipation for longer days is upon us. Due to recent studies, the hottest time of the year is starting earlier each year. So perhaps it's time to start thinking about how to protect your windows before the summer begins…
Below is an overview of the types of sun protection methods we recommend. Roughly speaking, a distinction can be made between integrated windows, external, and internal sun protection.
Let's look at the different options:
1. Composite Windows with Integrated Sun Protection
With integrated sun protection technology, the main feature lies between the inner and outer pane of the window, which means that the blind free appearance of the windows' outer profile is protected.
Additional benefits: Modern composite window systems have additional functions on request, such as the ability to be paired with SmartHome systems. This makes it possible to provide sun protection that is suitable and appropriate all year round.
An attractive benefit: cleaning blinds will now be a thing of the past thanks to composite windows with integrated sun protection. Those who have the option when building or renovating a home can rely on composite windows as an option that does everything, hence having equal sun protection. Additionally, you can have the option of integrated ventilation and pollen protection, having the external façade with a blind free appearance.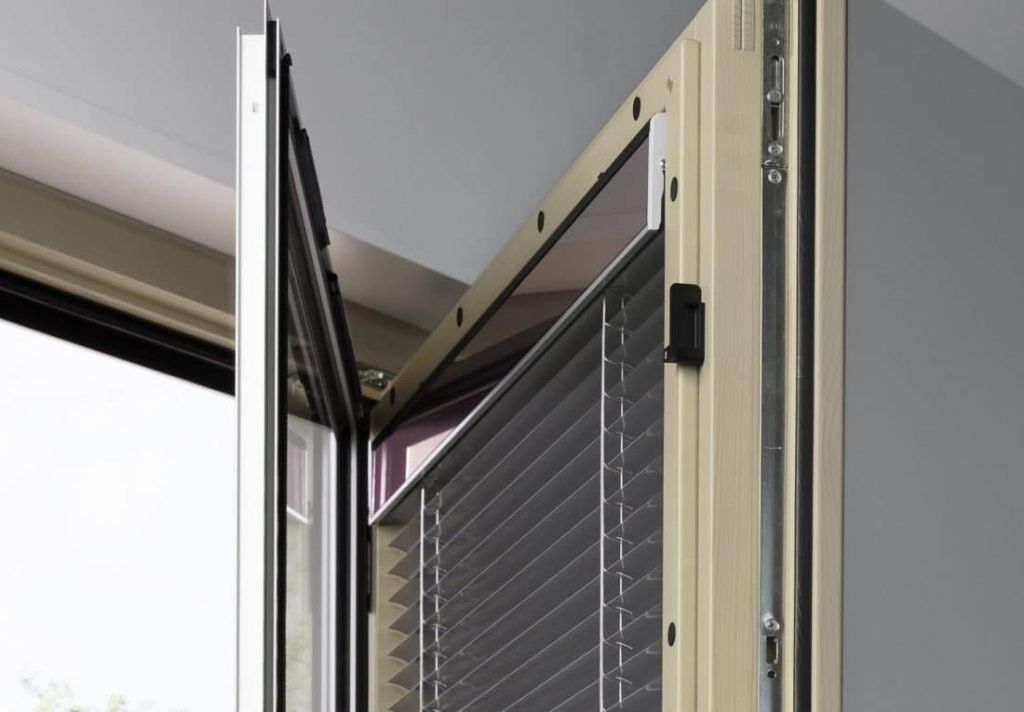 2. External Sun Protection
This form of sun protection is attached to the outside of a property, where there appears to be a textile shading system, perhaps like a fabric roller, blind or awning.
However, suppose you want to take advantage of all the benefits of external systems. In that case, you should opt for external Venetian blinds with daylight control: Venetian blinds with wide, curved slats and a special bend radiate to the heat and direct the sunlight inwards. In addition, the downward narrowing of the patented slats provides glare protection, which avoids direct sunlight.
The daylight control feature ensures that natural light enters the room easily and efficiently. Studies show that daylight increases the ability to concentrate and improves general well-being. In other words, daylight control promotes working, learning, living, and your daily dose of vitamin D. With daylight control, this sun protection method can be combined with a suitable insect screen, which can increase comfort in the summer months.
The Blinos roller blind from Schlotterer is installed by a simple, screwless clamping device that requires no assembly and levels the fabric of the roller blind. The compact system is attached to the window frame by a patented clamping device in a weatherproof way to prevent the window from getting damaged. This is ideal for tenants who value an uncomplicated and simple sun protection solution.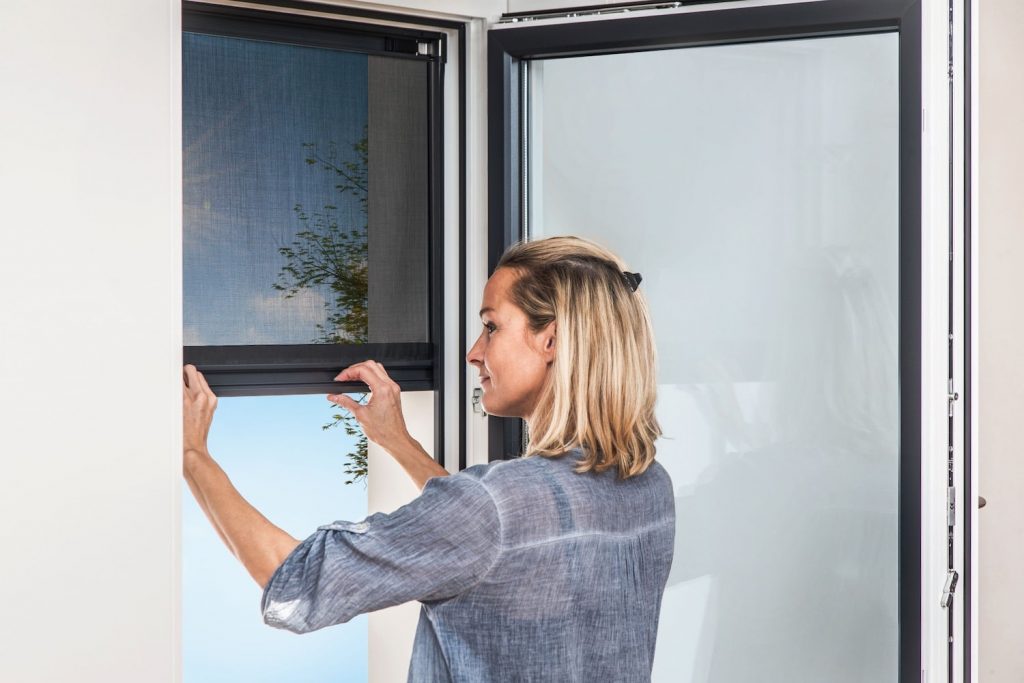 3. Interior Sun Protection
Fabric curtains, pleated blinds or conventional interior blinds are particularly important methods. The advantages include high flexibility and easy installation. The blinds are mounted directly on the window sash and are available in many colours, making them a stylish addition to your interior. However, a decisive disadvantage with interior blinds is that the heat is already inside the room, and therefore only glare protection is needed. However, if you are looking for an interior solution, this may be the best option.