Being an Austrian company, where recycling of waste has been part of everyday life for the past 40+ years, and where citizens have always been safeguard of their beautiful country, Internorm is totally committed to protecting the environment and achieving Net Zero.
Environmental Targets
We set ourselves clear environmental targets in order to implement concrete measures to combat climate change. Reducing our carbon footprint plays an important role, however, other measures that ensure the protection of natural resources, such as reducing water consumption, are also part of our commitment.
We are particularly proud that we have recently achieved the initial certification of our Environmental Management System according to EN ISO 14001:2015.
Many measures to reduce negative environmental impacts have been successfully implemented over the past few years. Here are just some of the examples that have made a huge difference, not just environmentally but also financially.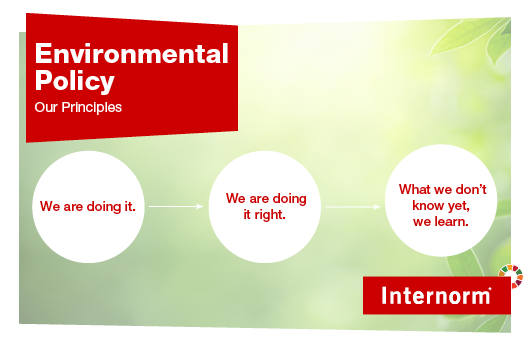 Cooling Water Heats Internorm uPVC Production Site in Sarleinsbach
A highly efficient heat pump at the Sarleinsbach facility, one of three manufacturing sites in Austria, uses the waste heat from the extrusion process to heat the site.
Internorm in Sarleinsbach is Europe's most modern uPVC production facility, manufacturing the highly energy efficient, triple-glazed KF310, KF410, KF510 and KF520 uPVC-Aluminium windows and doors, as well as the KS430 lift & slide doors and KV350 and KV440 uPVC-Aluminium windows and doors with integrated blinds.
How does it work? Cooling water is used for the extrusion process to cool the profiles that pass through. At the start, the water has a temperature of about 12°C and is heated by the cooling of the profiles. To cool it back down to 12°C, it flows through a heat pump. We then use the energy (= waste heat) released during this cooling process to heat the production hall.
Numbers/Data/Facts
This saves 613.37 tonnes of CO2 equivalent per year.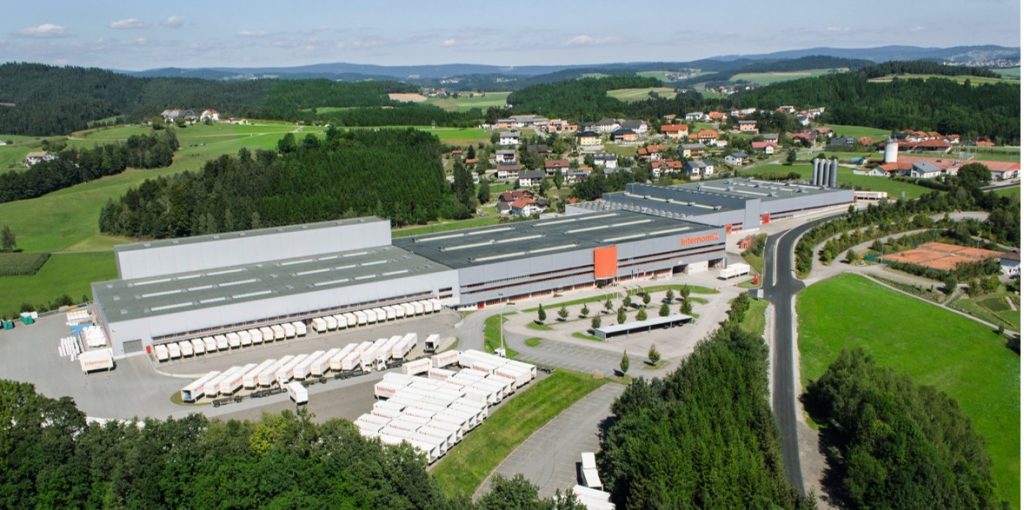 Timber Waste Heats Manufacturing Site in Winter and Generates Huge Cost Savings
Internorm's timber-aluminium manufacturing site in Lannach, Styria, collects all timber waste generated during the production of Internorm's triple-glazed HF410 and HF510 timber-aluminium windows and doors, as well as HS330 timber-aluminium lift & slide doors, incinerates it and then uses it to heat the plant in winter, and also for the process heat of the drying tunnels.
Numbers/Data/Facts
Approximately 11,852 kWh of energy are required per day. If only gas was used to heat the factory, we would have an annual consumption of 4,326,000 kWh. With the current electricity prices, this would mean heating costs of 1,095,755.80 €/p.a. (about 3,000€ per day – 2022).
By using the wood waste, we save 8,701.37 kWh of gas per day.
Per year, that is a total of 3,176,000 kWh, which corresponds to a cost saving of a staggering 804,480.80 € /p.a.