With proper cleaning, maintenance and care, you can enjoy your Internorm uPVC windows and doors for a long time. With good care comes well preserved seals and fittings, which can retain their functionality. We met the Sperrer family, whom we had visited before, and spoke to them about uPVC window cleaning and care.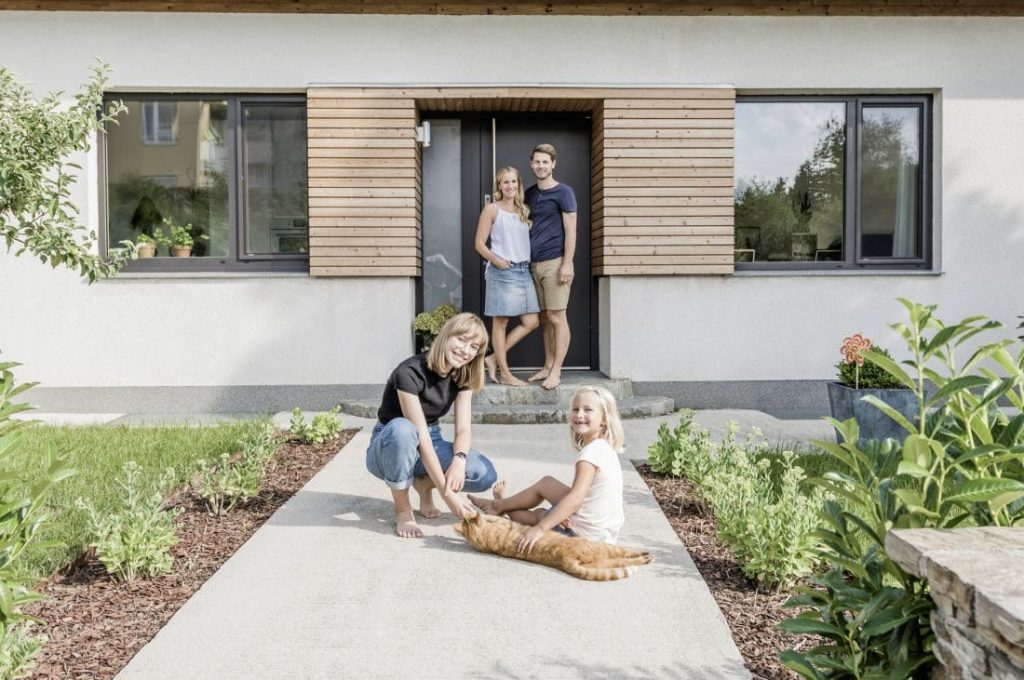 The Fitting
All uPVC window fittings should be checked once a year for strength and wear. Depending on the requirement, the fastening screws must be tightened, or parts may be replaced by authorised personnel. In addition, it is important to lubricate all sliding elements and moving hardware at least once a year (using acid, resin-free grease or oil). It is important that the fittings only come into contact with careful cleaning agents that do not impair corrosion protection. "Although we have opted for uPVC windows with few visible fittings to make cleaning as easy as possible, proper maintenance and care is still part of it. For a long uPVC window life, fitting oil or fitting spray is very easy to use and make it easy to keep the fittings in good condition," says Lisa Sperrer.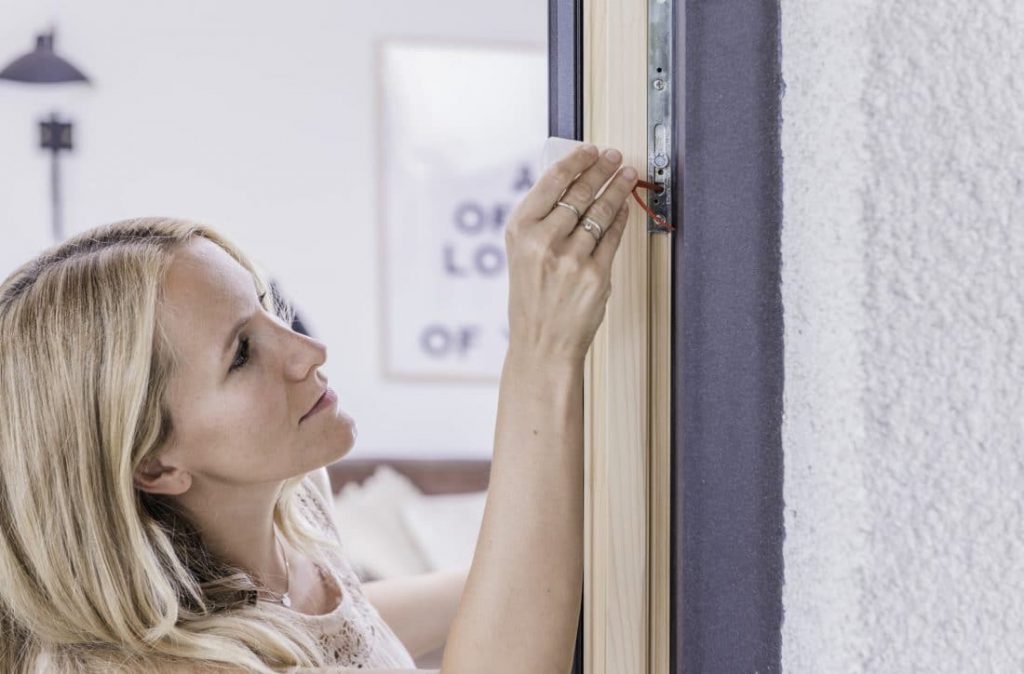 Glass Surfaces
Dirty glass surfaces can be easily cleaned with a moistened sponge or cloth, whereby commercially available glass cleaners (without abrasive components) can be added to the water. Stubborn dirt such as paint or tar should be removed with spirit, acetone or benzine. The glass surface must then be cleaned. Metallic and abrasive objects (e.g. razor blades, steel wool, cleaning fleece, etc) must not be used, as they could damage the glass surfaces. You should also avoid using alkaline suds, acids or cleaning agents containing fluoride.
"Everyone wants streak-free uPVC windows for a beautiful and clear view. My tip: Do not clean in the sunshine. The uPVC windows dry too quickly, and streaks can remain", recommends Lisa. Various products and "little helpers" for uPVC window cleaning are available in stores. A squeegee, for example, is recommended if you want absolute streak-free uPVC windows. Telescopic rods are also helpful for high uPVC windows or hard-to-reach glass surfaces.
CAUTION when using microfibre cloths: these contain substances and fibre parts that can destroy the surface of the glass, the profile or the seals. They are not suitable for cleaning uPVC windows.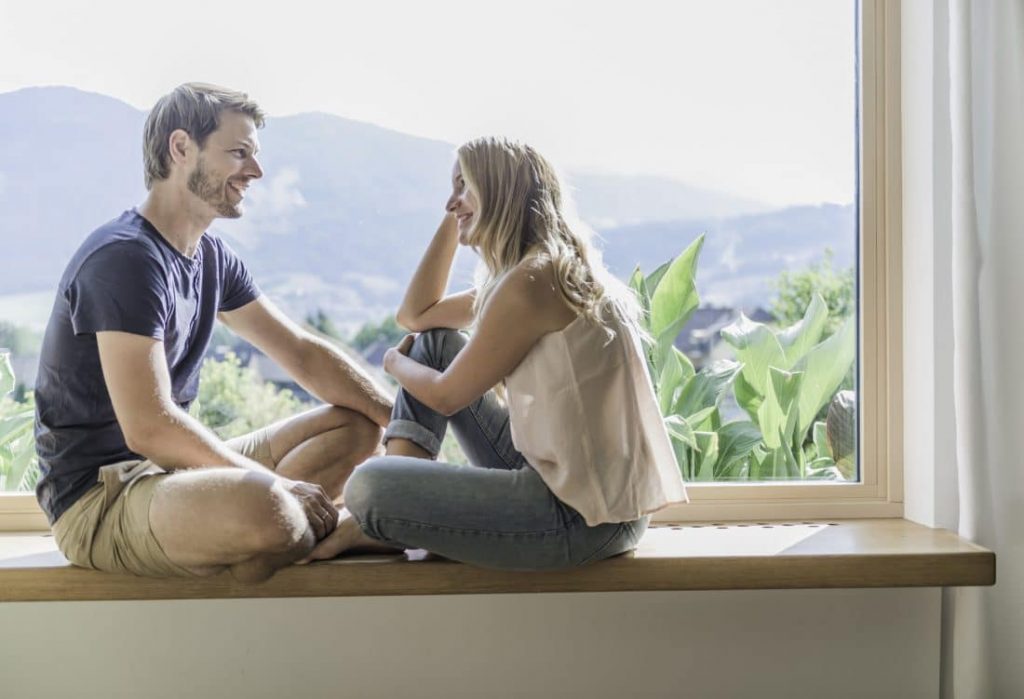 uPVC Window Seals
For the long service life of all uPVC window profiles, you should rely on annual cleaning and greasing. Lisa said that "a special care product for seals is recommended here. These maintain suppleness and prevent premature embrittlement."
The best way to remove contamination from the seals is to use water and possibly a small bit of washing-up liquid. Agents poisonous for seals are cleaners containing chlorine or cleaners with peroxides. These can attack the material over a long period and make it brittle or lead to discolouration. Oil, grease or substances containing petrol can cause cracks in the seals! So be aware of this!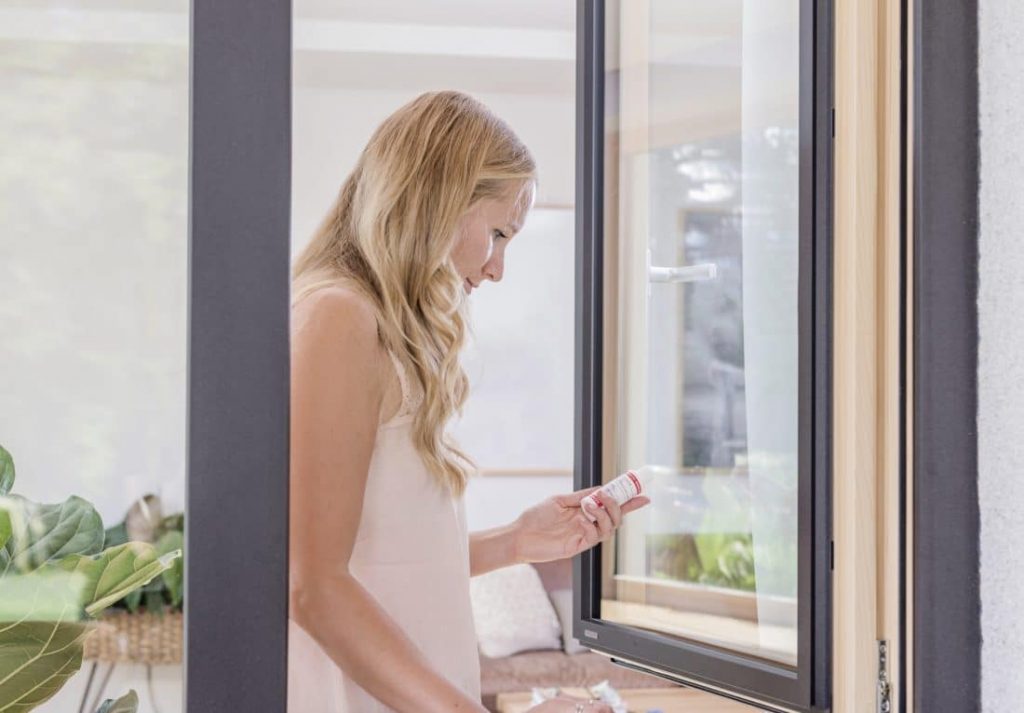 Plastic Surfaces
Two Internorm care products are available for cleaning plastic surfaces. A cleaner specifically for the PVC hard finish and a cleaner for Decor finishes. In general, aggressive and dissolving cleaning agents and direct sunlight should be avoided during cleaning. Stubborn dirt can also be cleaned with household detergents. Dishwashing liquid, mild, neutral universal cleaner, alcohol-free glass cleaner, or clear water are suitable.
You should not use abrasive agents or chemicals such as nitro thinner, petrol, acetic acid, nail polish remover, alcohol, cleaning agents with orange/lemon aroma, or agents containing ammonia or sulphur. It is best to wash the uPVC window frame with clear water! If a mixture of dirt, cleaner and water remains on the frame, the water will evaporate, and the remaining cleaner-dirt combination could burn into the surface.
Wooden Surfaces
"We decided on timber-aluminium uPVC windows because this material brings a lot of comfort to our home. We like the look, and the material radiates naturalness and warmth. Fortunately, cleaning is also very easy," Lisa explained. It would be best to work with mild cleaning agents such as diluted washing-up liquid or soapy water when cleaning wooden surfaces indoors. Since the wooden surfaces in the interior are not subject to weathering (wear and tear from rain and sunlight), repainting is not necessary. Only soft cleaning cloths should be used to avoid scratching the paintwork.
Window cleaning products often contain small traces of alcohol and ammonia. These agents are well suited for cleaning the glass panes and cleaning the timber frame profiles. After cleaning, it is advisable to dry the wooden profiles clean with a dry, soft cloth, as prolonged exposure to alcohol can soften the surface.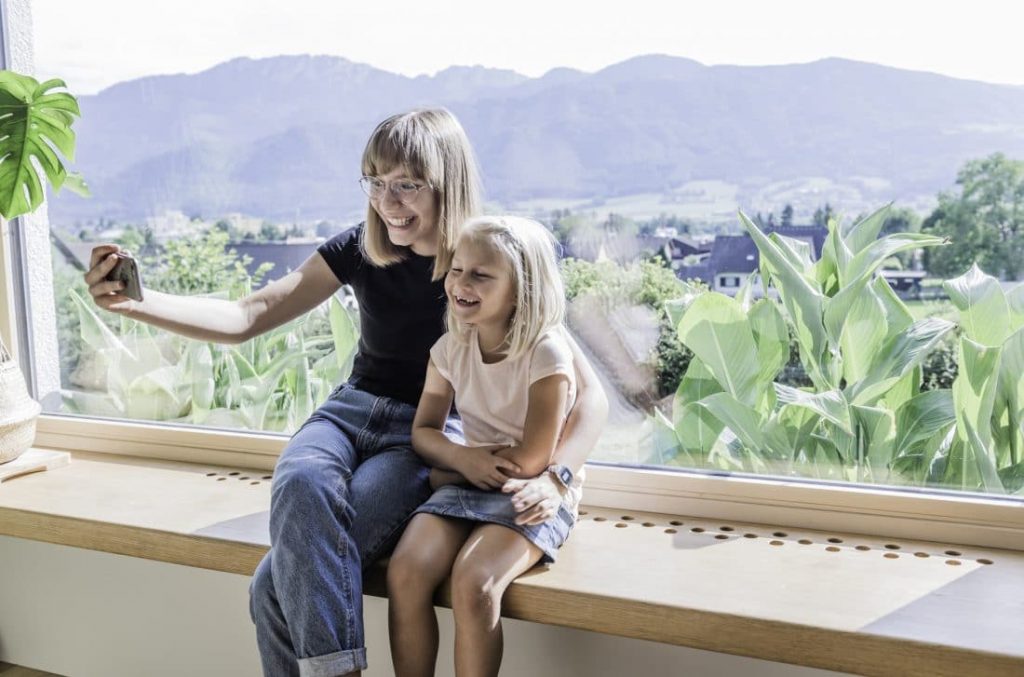 Anodised and Powder Coated Aluminium Surfaces
Anodizing and powder coating are considered to be particularly resistant and highly decorative. To maintain the decorative appearance and reduce the risk of corrosion, the surfaces should be cared for twice a year by appropriate cleaning and surface preservation.
Aluminium surfaces should not be cleaned in direct sunlight. It is also advisable to use suitable cloths to avoid scratching the surface. The surface temperature of the aluminium should not exceed 25°C during cleaning.
It should be noted that before using any special cleaners, it is important to pre-clean them with pure water, if necessary with small additions of neutral detergents, such as washing up liquid.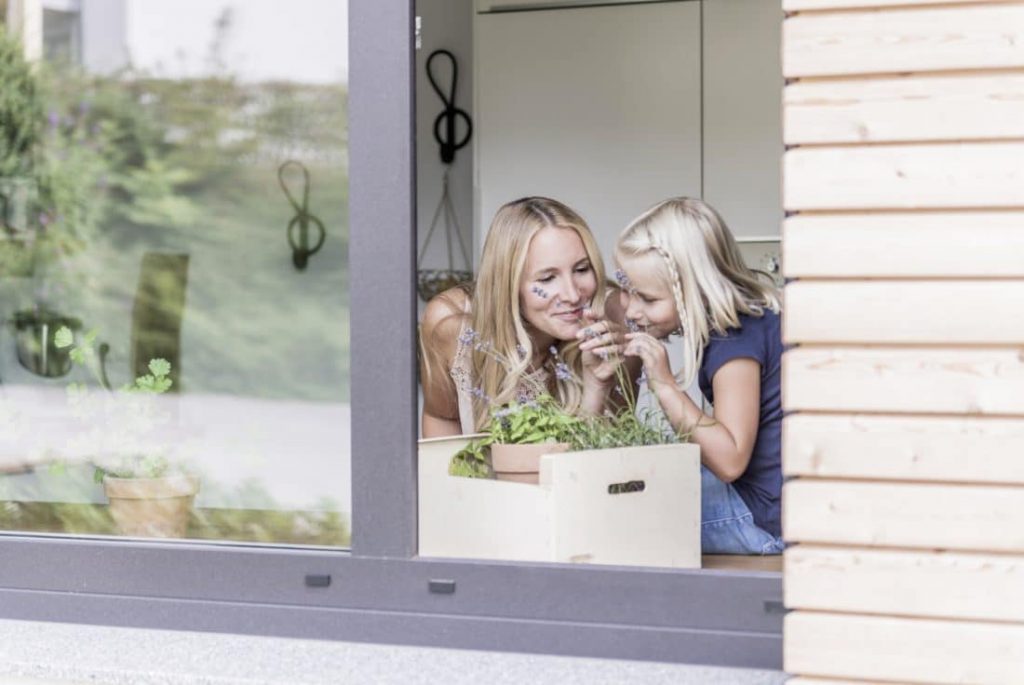 Our uPVC Windows Can Bring You Happiness
Lisa: "We are completely satisfied with our windows, and with the appropriate maintenance and care, we will be able to enjoy them for many years to come." Contact Internorm for your bespoke uPVC window solution today!