Many homeowners have switched from double glazed to triple glazed windows in recent years due to their positive impact on your home's energy efficiency and high-performing abilities. There will become a time in the future when a collective, we won't be able to achieve the maximum possible energy performance because of double glazing. Therefore, triple glazed products are becoming more popular every day.
In the UK, it's quite likely that building regulations will soon begin to specify triple glazing on most new builds throughout the next coming years. So, the penultimate question will triple glazing make your house warmer?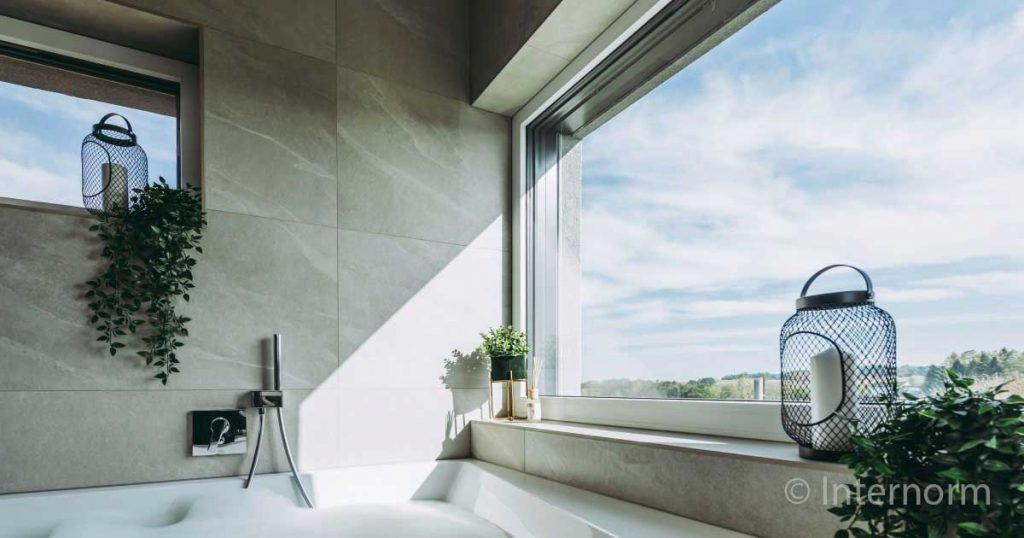 The Impact of Triple Glazing on Your Home
Glazing enables all homeowners to reduce sound pollution whilst improving their thermal insulation. However, depending on how many layers of glazing are used, the more effective the result. As triple glazing has another layer of glass to thicken the window, it automatically has a major impact on thermal insulation – which means that it will not allow heat to escape through any gaps or crevices. Triple glazing has no cold spots, which will not lead to condensation or loss of heat. Your home can be upgraded instantly by adding just one extra pane of glass! Get in touch with Internorm for more information on how to invest in our triple glazed windows.
At Internorm, we manufacture, supply, and install our triple glazed windows. We make sure that our windows have three panes of glass and an inert gas like krypton, argon or xenon to create the very best insulation for your home. With incredible heat retention, your property can stay warmer in the coldest of months and cool in the summer – triple glazing enables you and your loved ones to stay comfortable and at an ideal temperature throughout the year. You will begin to rely less on your central heating, which means you will save money on your energy bills every month!
Benefits of Triple Glazing
With many properties opting for triple glazing, it's worth considering the advantages of installing this into your home.
Tough glass panes to improve your home's security
Reducing your carbon footprint
Noise reduction
An increase in thermal insulation
Save money on energy bills
Reduce window condensation
Whether you are looking to upgrade, sell your property, or add value to your property, triple glazing is a perfect way to give your home the stunning and high-performing aesthetic it needs.
Triple Glazing U-values
The most common way to measure the energy performance of windows is through U-values, which can also be used for roofs, walls and floors. It is the rate of heat transfer that comes through a development structure; this rate is then divided by the difference in temperature across the entire structure. The lower the U-value, the better the insulated property is.
Usually, single paned glass has a U-value of over five whilst double glazing has U-values of around 3 – however, at Internorm, our triple glazing can reach U-values as low as 0.62! We exceed UK building regulations and Passivhaus standards to go that extra mile to ensure that your home is constantly being kept at a comfortable temperature.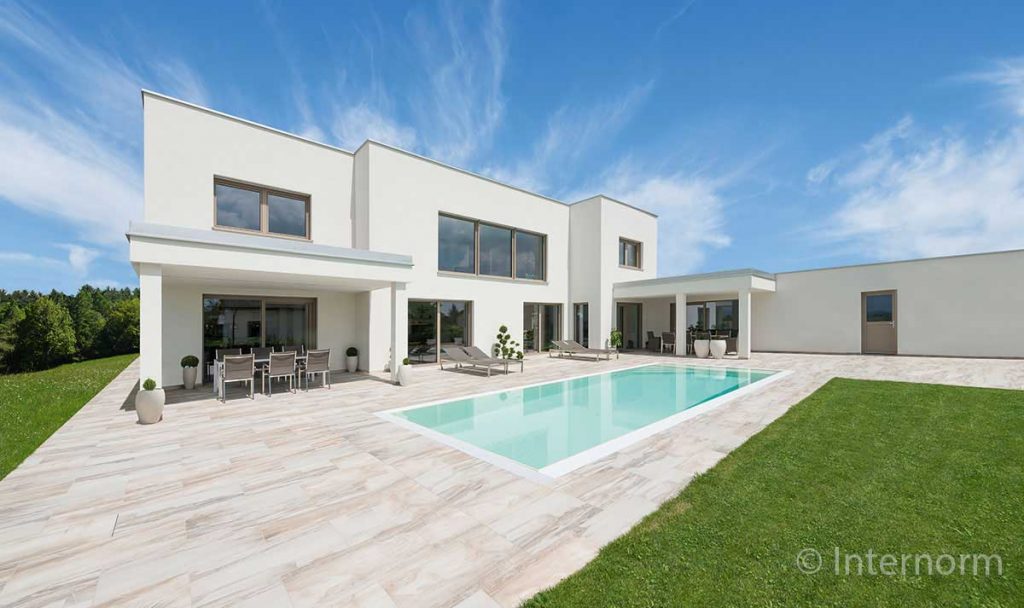 Make Your Home Warmer with Internorm's Triple Glazing
Triple glazing is a fantastic way to improve your property's overall appearance and performance. Whether you live in a built up area or a rural area, your home will always be at the perfect temperature to relax and enjoy your living space, whatever the weather is doing outside.
So, triple glazing will make your home warmer in the colder months, whilst keeping it cooler in the summer. Its glazing can trap more heat into your home, which is ideal for rooms that are colder or receive little natural lighting; its solar heat gain for a good triple glazed window is around 20% less than double glazing, which can improve your summer comfort.
All our profiles are flexible in design with customisable, modern and traditional options. All our glazed products are combined with our other Internorm systems like our I-tec innovations to give you peace of mind in the safety of your property.
To find out more about our triple glazed products, get in touch with Internorm today, and we look forward to hearing from you soon!