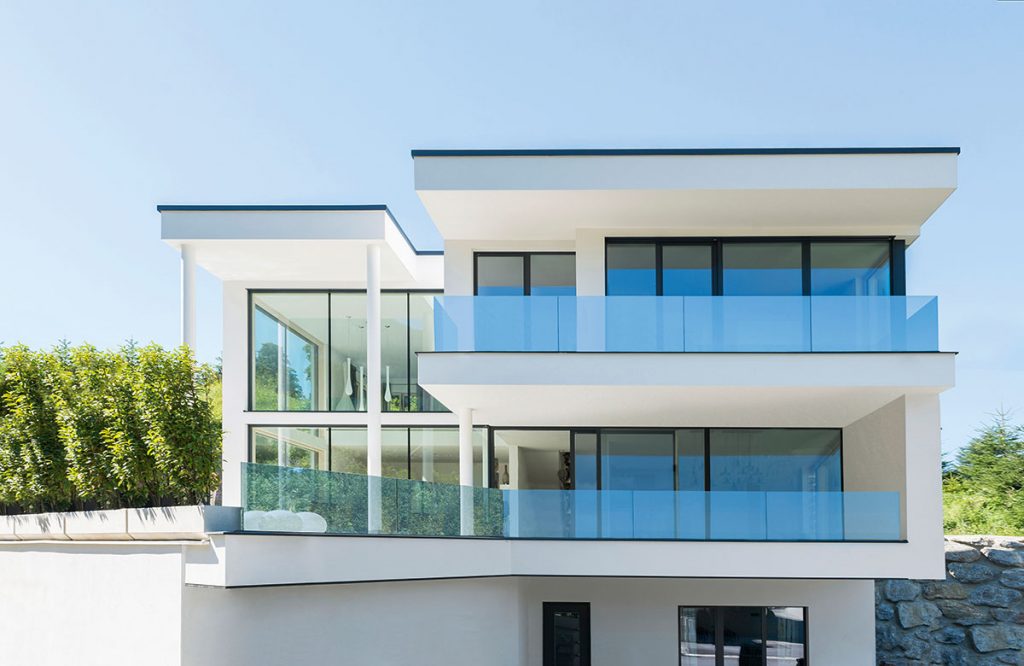 Market Leading Windows for Your Self Build Home
Internorm manufacture industry-leading triple glazed windows and doors for self build home projects in the UK and across Europe. We are award-winning manufacturers of energy-efficient composite windows with exceptionally low U-values.
Our windows are the environmentally conscious option, made from responsibly sourced and recyclable materials. Improving the thermal performance of your home with triple glazing and insulating composite profiles can also reduce your carbon footprint by reducing energy consumption.
Internorm windows meet Passivhaus standards, with thermal insulation up to 0,79 Uw, making them the perfect option for a more sustainable self build house. They are also well weatherproofed, protecting your home from dampness, mould, leaking, and draughts.
For your self build home, you can choose between timber-aluminium, uPVC-aluminium and uPVC profiles, depending on your preferences. Timber is a more sustainable option, but uPVC offers enhanced durability.
High-Performance Doors for Your Self Build Home
Internorm also offer a range of energy-efficient doors for self build homes, from front doors to back doors and those in between. This means that you can benefit from thermal insulation and stunning designs throughout your new self build home.
When you build your home, you have the benefit of choosing the best possible doors to improve your home's performance and enhance security. Our aluminium and composite doors offer unparalleled durability and longevity, which allows them to last for decades and continue to perform effectively.
In fact, our doors can last for up to forty years if maintained properly, so investing in premium quality doors from Internorm is an investment that will pay off in the long run. Additionally, aluminium profiles will not become damaged, so you will not have to have them repaired or replaced.
You can choose between our range of aluminium entrance doors, timber-aluminium entrance doors, and our lift & sliding doors for your self build home project. The sliding doors feature sleek frames and ultra-slim sightlines for an unobstructed panoramic view of the outside, making them perfect for self build homes with modern architecture.
Contact Us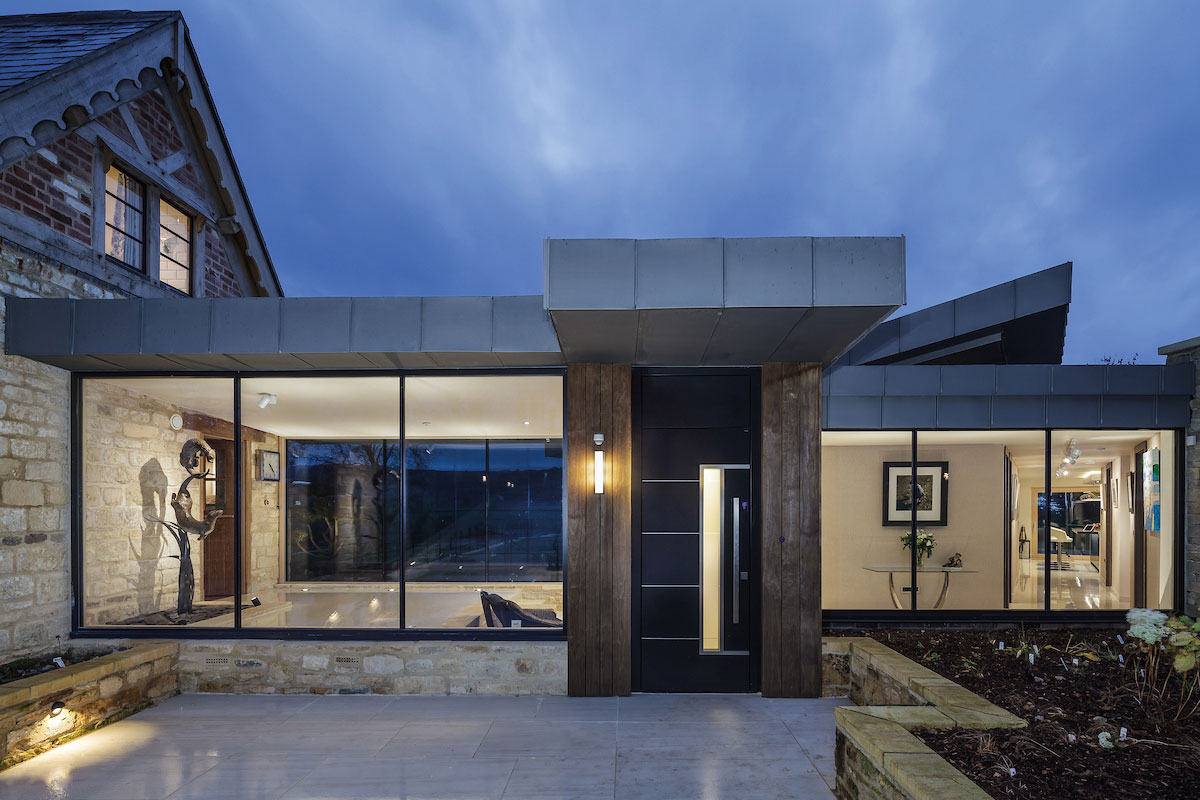 Why Choose Internorm?
Internorm is the leading manufacture and distributor of premium energy-efficient windows and doors for self build homes. We create striking architectural glazing solutions with I-tec innovations that are unrivalled in the industry.
Creating a smarter, more sustainable home is made possible with I-tec innovations. You can upgrade to I-tec Insulation for improved thermal performance, I-tec Secure for enhanced safety, I-tec Shading for integrated blinds that offer increased privacy, and I-tec Ventilation to prevent condensation and mould build-up.
There is no wonder that we have 98% customer satisfaction when it comes to helping customers with their self build homes. Find your local distributor to have Internorm help you build your own home with premium windows and doors.
Find A Distribution Partner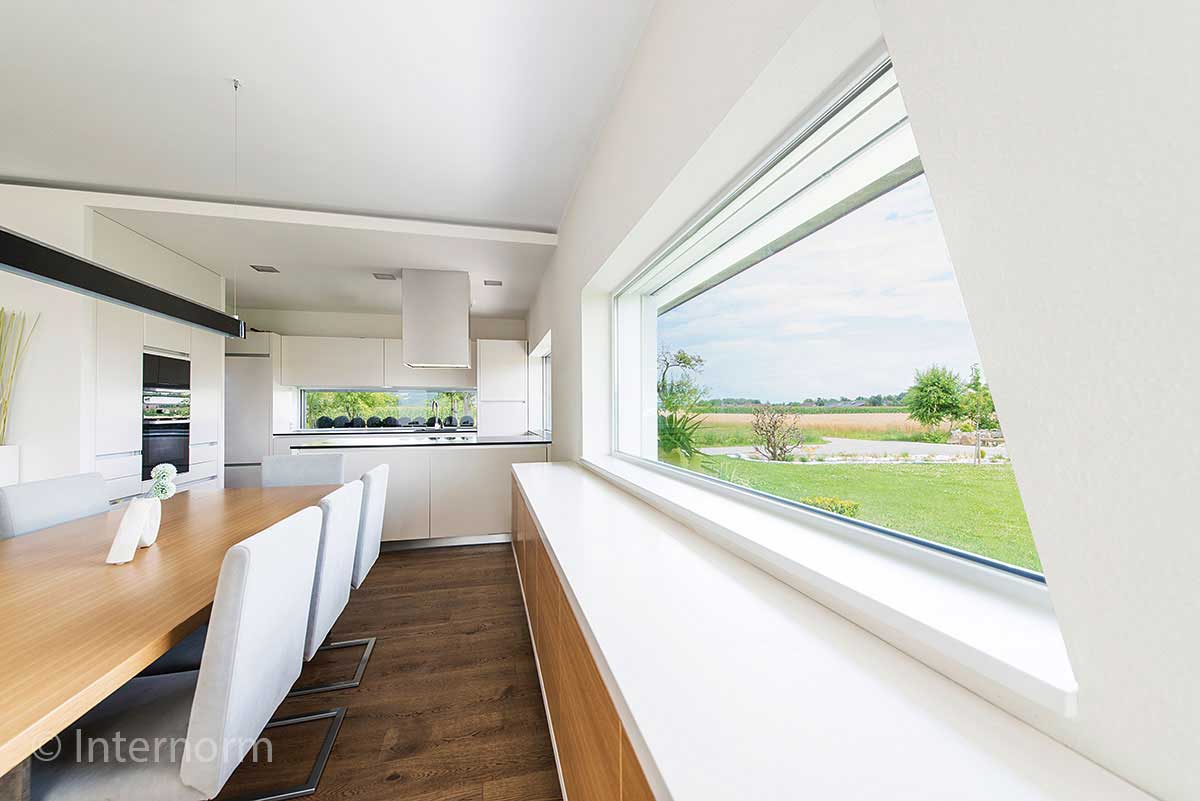 Internorm Style Guide
Studio
Our most sleek and classic design is the Studio, characterised by minimalistic features and clean lines. The flush uPVC-aluminium frames can be installed into existing brickwork so that only the glass pane is visible, creating a modern look.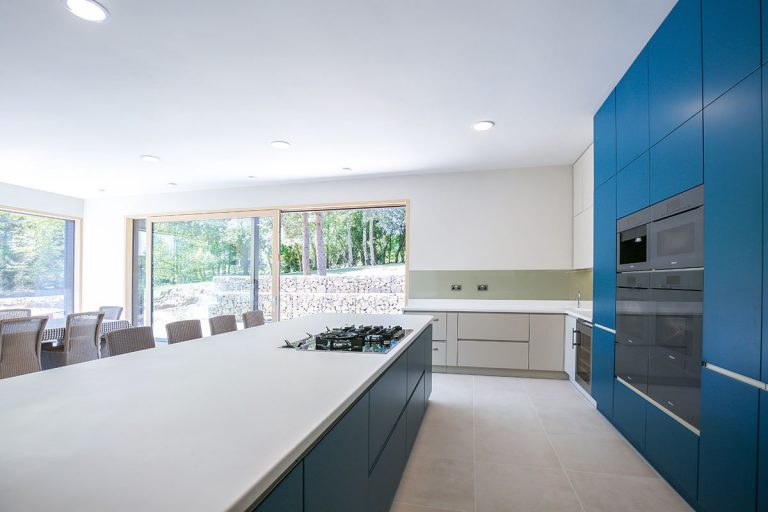 Home Pure
The Home Pure is the perfect solution for optimal light transmission and beautiful views of the outside. Large glazed panels make your living space appear bigger and brighter with unobstructed sights of your surroundings.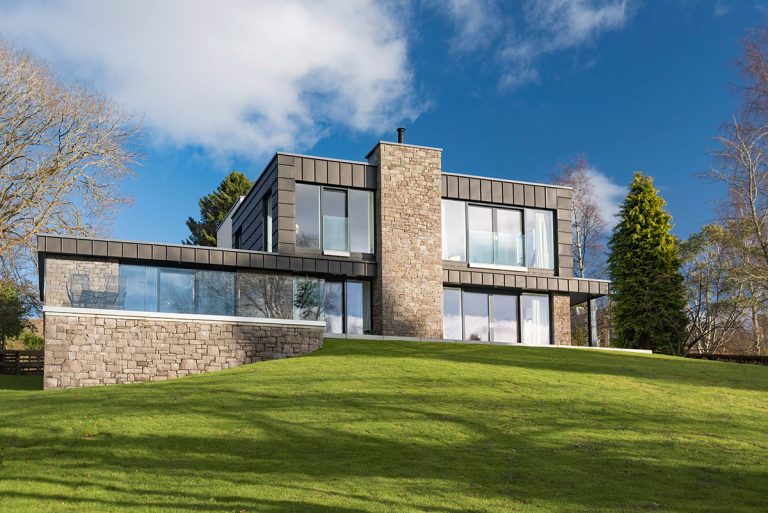 Home Soft
Ideal for creating a warm and welcoming atmosphere in your self build home, the Home Soft windows and doors combine delicate features and high-performance for a versatile solution suitable for throughout your property.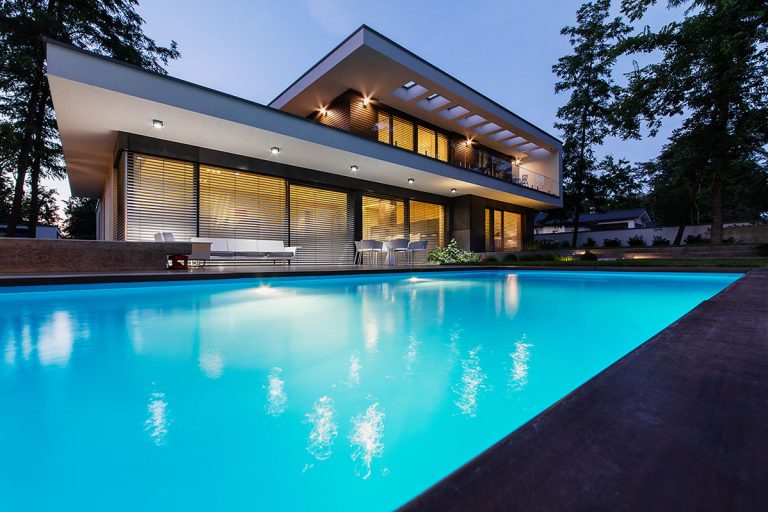 Ambiente
As the name suggests, the Ambiente range of windows and doors create the perfect atmosphere for your self build home. Create the perfect social or dining area with ambient lighting and elegant design details.

Find Your Local Distribution Partner Today!
Internorm Architectural Glazing for Your Self Build Home
We have options for every self build home and budget, including profiles in sustainable timber-aluminium, robust uPVC-aluminium and affordable uPVC. What all of our windows and doors have in common is unrivalled performance in energy efficiency, durability, and longevity, so it is worth investing in premium quality products from Interdorm.
When you have the option to choose your windows and doors, why wouldn't you opt for the best? You can make your self build home smarter, too, by upgrading with our I-tec innovations, optimising the potential of your home.
You can find your local distributor by using our online tool, which will direct you to local installers who can fit our products into your self build home. Our [1st] Window Partners are certified installers of Internorm architectural glazing.
If you have questions about our products, our distribution partners, or anything else, please get in touch with us via our contact form, and a member of our team will be happy to help. We look forward to hearing from you!
Ready to Start Your Next Project?
Find your nearest Internorm Distribution Partner to get started!