Here at Internorm Windows and Doors, we specialise in providing ultra-modern and innovative systems to improve and update your home. Whether it's increased security, improved thermal performance, or enhancing the acoustic properties, we at Internorm can tailor our wide variety of doors to fulfil your needs.
Our doors are made to measure and are available through our Distribution Partners, and alongside our stunning systems, we can transform your home. We take pride in supplying our customers with Passive House certified, triple glazed door systems that provide homes with an ultra-low energy-saving solution that, again, improves the thermal qualities of your property.
We manufacture and supply a wide variety of high quality windows to our Distribution Partners in the UK. Our styles are intricately crafted from premium material which ensures that our customers receive value for money on their prestige products.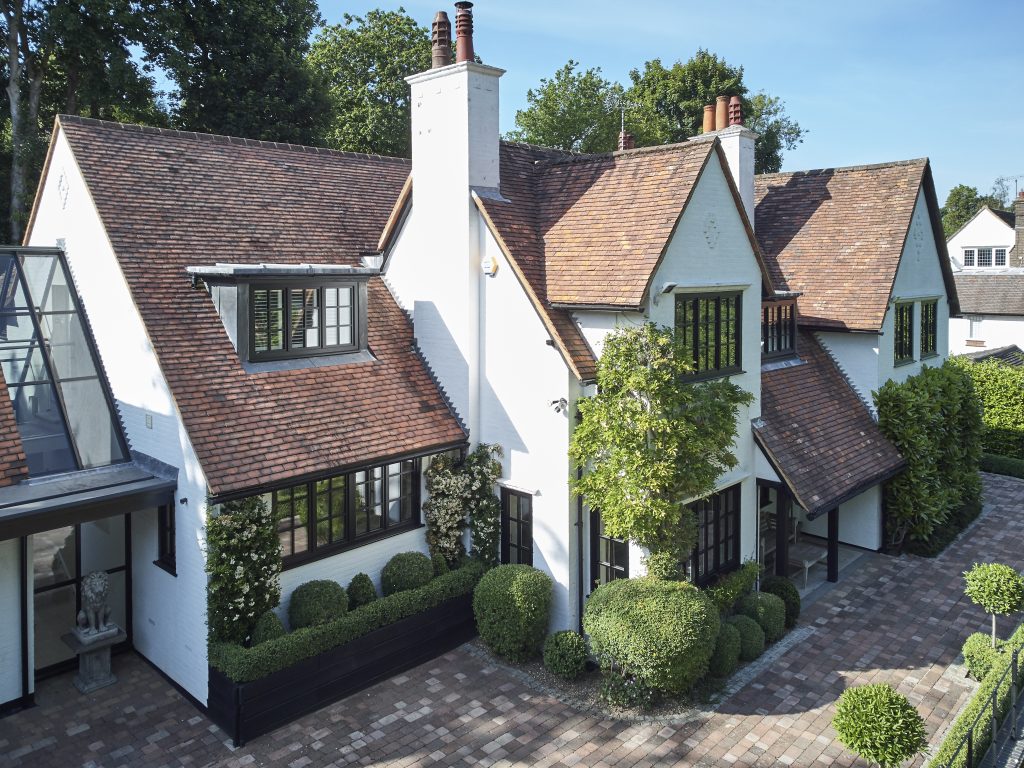 Home Renovation With Internorm
At Internorm, we pride ourselves on our high-end architectural window and doors systems.
When renovating any home, it's important for us to maintain the belief that 'buildings won't move' so we ensure that we work closely with the homeowners to provide products that are made to fit and suit the building itself.
As we offer to every customer, on this occasion the homeowners visited the showroom to gain a true understanding of the wide variety of products we can offer and can customise to fulfil any needs.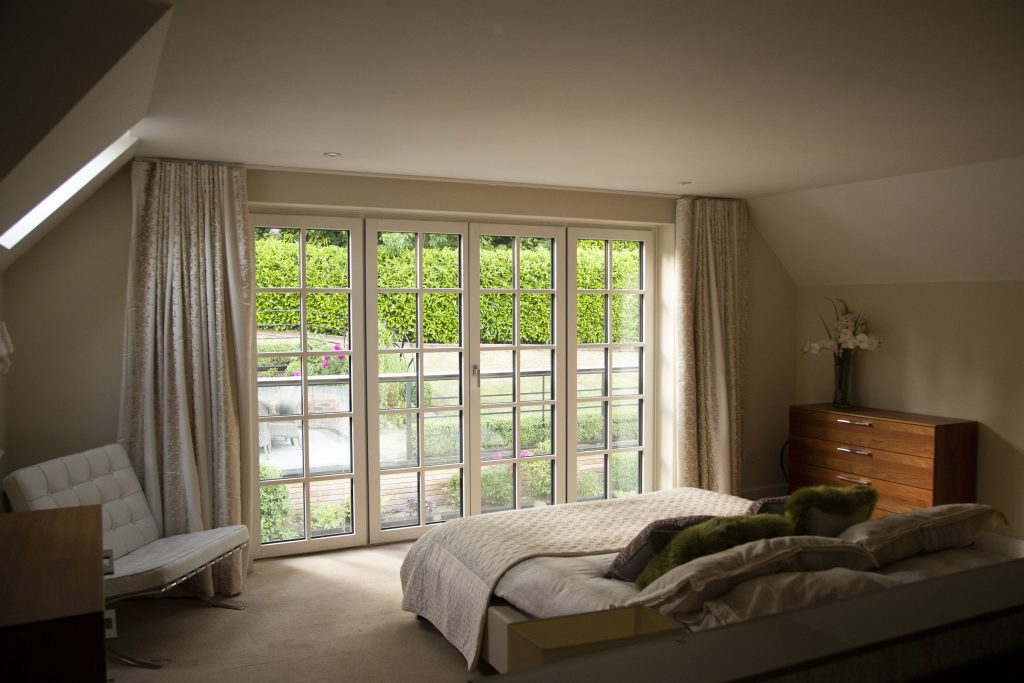 Lift and Slide Doors
Prior to choosing Internorm Windows and Doors, our clients had two large bi-fold doors fitted in their gorgeous Edwardian home. Due to their size, one of which being 4.7 meters wide, they weren't able to open them fully while the light was continually and frequently blocked out.
As a result of this, our customers took advantage of all the extensive benefits our HS330 Lift and Slide Doors offer. These varieties of lift and slide doors come complete with ECLAZ glass coating which provides up to 10% more light transmissions while offering a fantastic glazing product.
Our customers required a two pane version of the HS330 Lift and Slide Doors. This fulfilled their requirements of thermal efficiency, enhanced security, and improved acoustic properties due to the nearby busy road.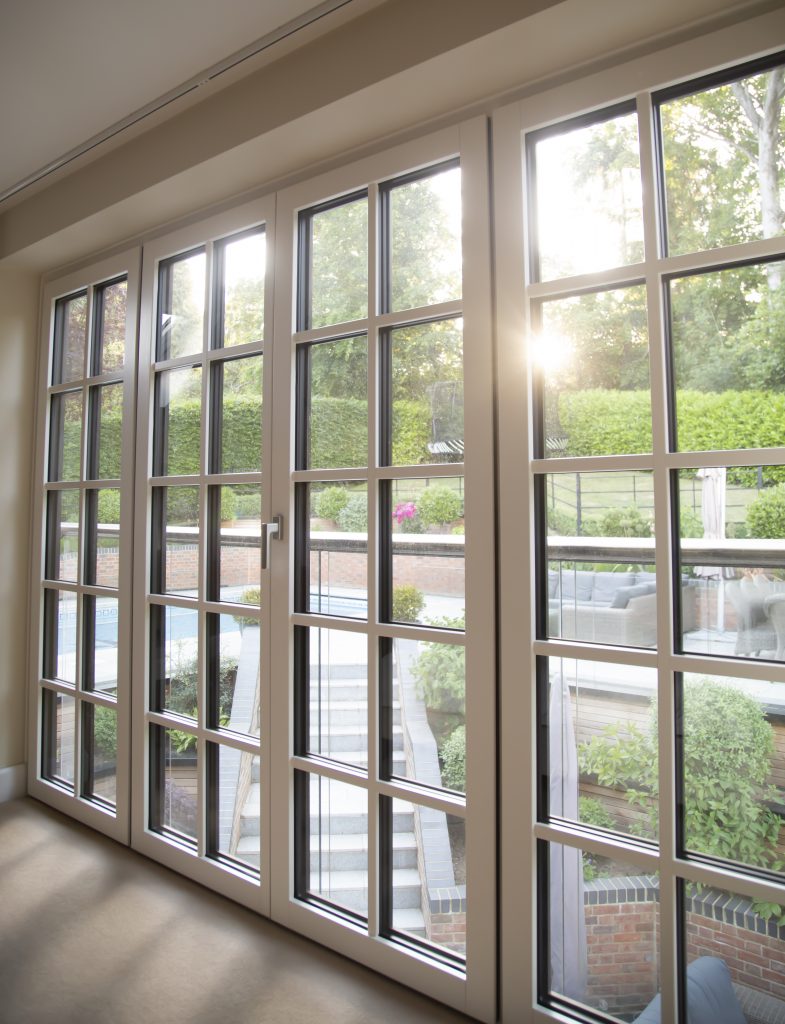 Timber Aluminium Windows
Across our extensive variety of windows available, our customers chose our energy-efficient HF 410 timber aluminium windows.
The sustainably sourced timber windows we offer at Internorm have been endlessly popular due to their beautiful craftsmanship and versatile nature which makes them perfect in any home and in any design.
Customer safety is at the forefront of what we do, and this is why our windows come fully equipped with already installed security features, plus additional extras. Every timber/aluminium window we install can have I-tec glazing integrated into the design, which not only enhances security, but provides further thermal efficiency.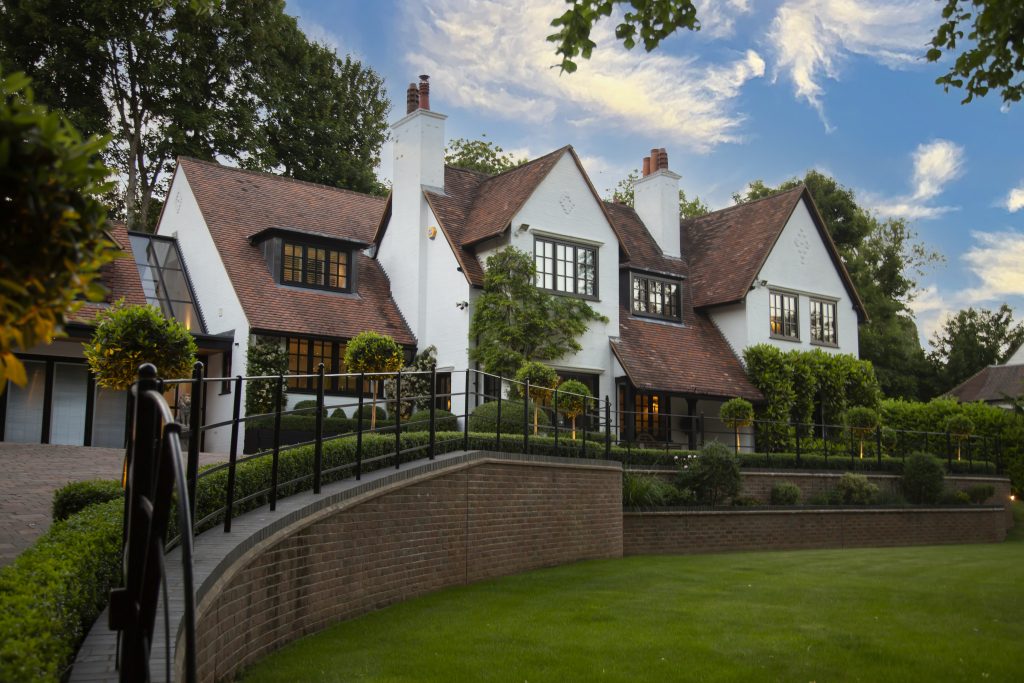 Contact Internorm
We were happy to provide our customers with an ultra-modern installation, which maintained the feel of a traditional Edwardian home. We were able to incorporate a Georgian bar and additional intricate details while providing the latest technology and features to their windows.

Find your local Distribution Partner today, and they will be more than happy to assist you with the planning of modernising or upgrading your home. Contact us now if you have any enquiries or come visit us in our showroom.