Internorm specialises in high performance, innovative window and door solutions that are manufactured to customers' specifications. Whether it's increased security, improved thermal performance, or enhancing the acoustic properties, Internorm products can be tailor-made to your individual needs.
Triple glazing is becoming increasingly popular, especially as a result of the rising energy costs. It is the future – and the present – and there is no reason why it should not be considered across all project types. Why let your hard earned money disappear out of your drafty windows?
This project is a fantastic example of Internorm windows and doors being integrated into more traditional architecture. The original section of this stunning property in Hertfordshire was built in 1904 during the Edwardian era and extended over time. The previous uPVC double-glazed windows were replaced by Internorm triple-glazed timber- aluminium windows and French doors (HF410), as well as large lift & slide doors (HS330).
With its integrated Georgian bars, the windows look like the originals from over 100 years ago but with all the benefits and superior technical performance you get from Internorm triple-glazed products. Surveyed and installed by Footprint Home Ltd, the new Internorm windows and doors have made an enormous difference to the homeowners:
'Having had our windows and bifold replaced throughout our property in 2020 with Internorm triple glazed units, any doubts about the value for money have gone entirely, now that I've experienced the product installed. Aesthetically the windows have transformed our property, but there are so many other benefits.
'I put a premium on security, and these are second to none. We enjoy more light into rooms with large expanses of glass and less obtrusive frames than we had before and the improvement in sound insulation – from relatively new double glazed UPVC units previously – is well beyond anything I expected. I can highly recommend the investment that it is.'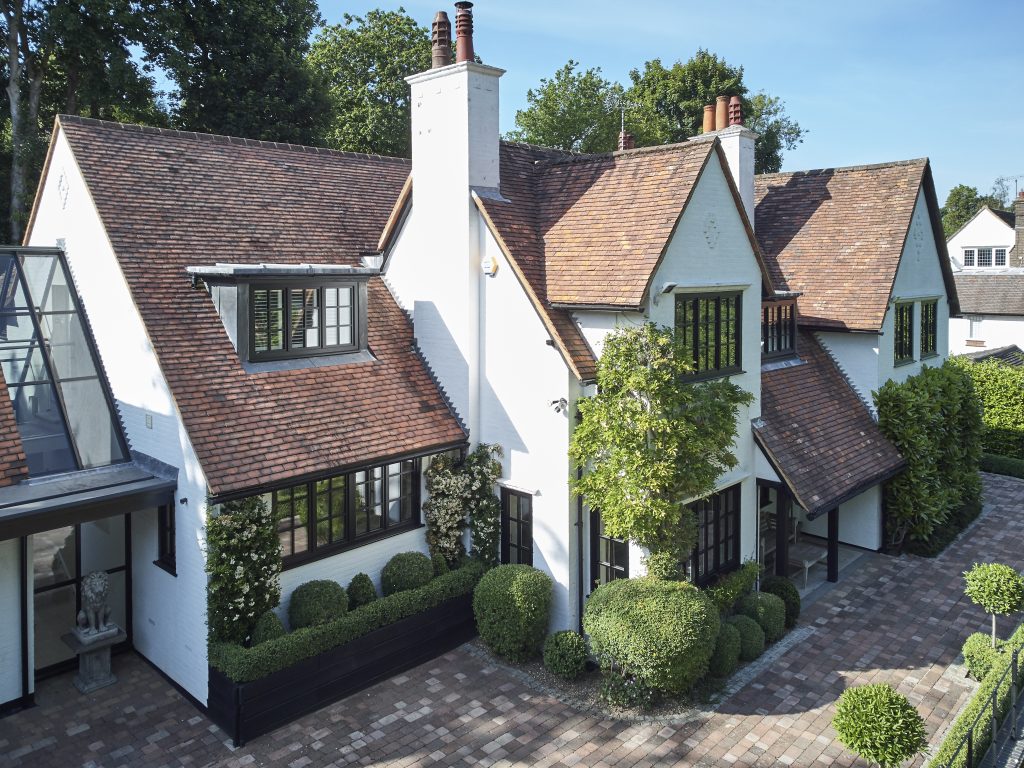 Internorm Products Used in this Home Renovation:
HS330 timber-aluminium composite lift & slide doors
HF410 timber-aluminium composite windows, design style Home Pure
Colours used: Jet Black 9005 externally, Spruce Traffic White FI916 factory painted timber
Home Renovation With Internorm
This stunning home renovation made the most of Internorm's most popular timber-aluminium composite product range, which benefits from environmental credentials as well as the aesthetic qualities of the sustainably sourced timber options, where customers can choose from natural oak, spruce, ash, walnut and larch. The aluminium cladding is available in nearly unlimited colour options. So whether you go for black, as in this renovation, the popular anthrazite grey, or Chartwell green to complement traditional stone, the choice is yours.
This, combined with outstanding energy performance, with u-values as low as 0.62 W/(m²K), makes Internorm timber-aluminium windows and doors ideal for both traditional and contemporary projects for all architectural styles.
The performance of Internorm's timber-aluminium windows is enhanced by the innovative I-tec Core composite construction, providing additional strength and durability, allowing lift & slide doors to be available up to an incredible 11m in width.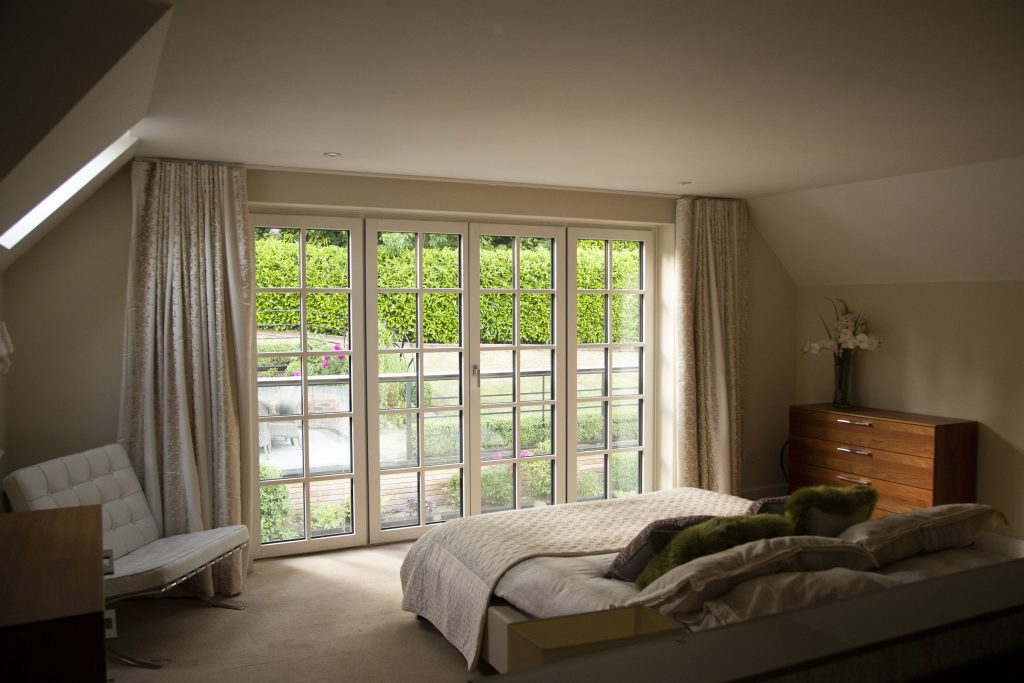 More light with Lift & Slide Doors
Prior to choosing Internorm Windows and Doors, our clients had two large bi-fold doors fitted in their gorgeous Edwardian home. Due to their size, one of which being 4.7 meters wide, they were not able to open them fully, and when closed they blocked out a lot of light as a result of the vertical transoms, making their large kitchen/diner dark and gloomy.
The replacement triple-glazed, two pane HS330 Lift and Slide Doors transformed their living space and brightened their home – and quality of living. The ECLAZ glass coating, standard with all Internorm windows and doors, provides up to 10% more light transmissions, therefore adding to the amount of natural light entering the home.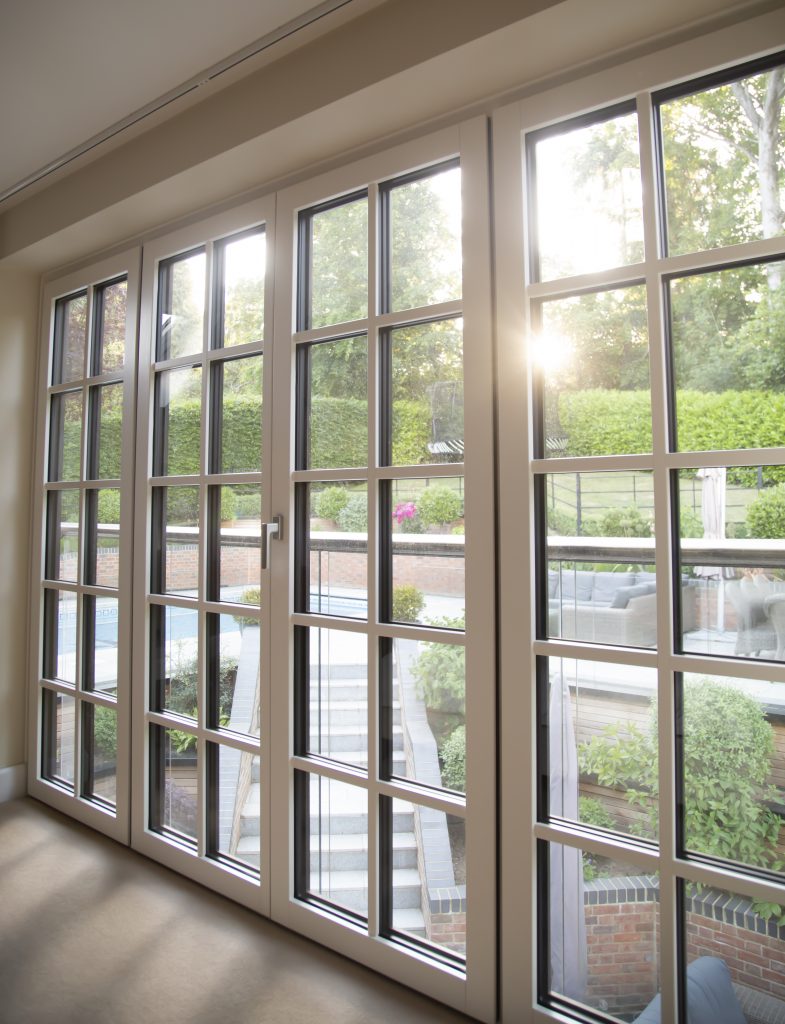 Cut the noise
One of the surprising benefits of their new Internorm triple glazed windows and doors is the noise reduction. Living near a relatively busy road on the outskirts of a Hertfordshire town, they have noticed a huge difference between their old, double-glazed uPVC windows compared to their new triple-glazed timber-aluminium Internorm windows.
Especially during rush hour, the noise pollution from passing traffic has been cut dramatically. It creates a much more relaxing and peaceful living environment, without being impacted by excessive, interfering noise. The quality construction, triple glass selection and Argon gas between the three panes, all contributed to the HF410 timber-aluminium windows and doors achieving an incredible 45dB in sound reduction.
Even in quiet residential areas, the noise reduction as a direct result of installing Internorm triple-glazed windows, is a welcome benefit and results in better sleep, as explained by another Internorm customer in Bath, who replaced an old 1960s house with a modern Selfbuild.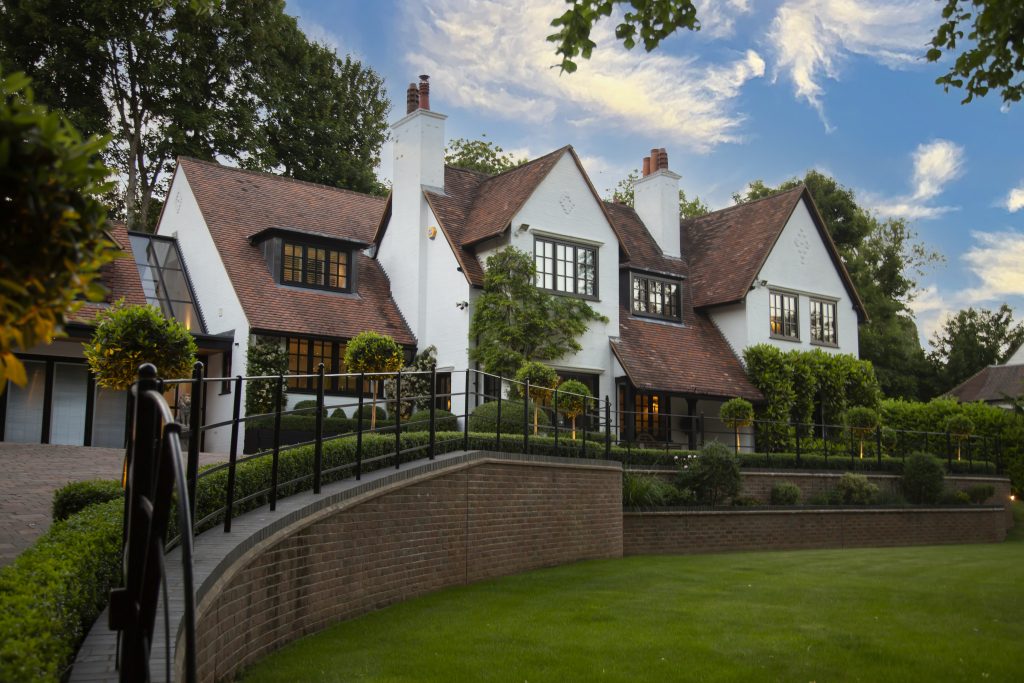 Contact your local Internorm Partner today
Find your local Internorm Distribution Partner today and visit an Internorm showroom near you. Their knowledgeable staff will take the time to fully understand your requirements and will assist you with your plans to upgrading your home to make it more energy-efficient with triple glazing.