We all know how important it is to check your energy usage each month. The more we use electricity, heating and other necessities, the higher the bills, unless you decide to make a few changes to keep your house warm.
Using your radiators isn't the only way to keep your house warm throughout the year; at Internorm, we have come up with various ways to stay comfortable, save money on your energy bills and keep your property at a regulated heat easier.
Discover more by reading below…
Use Sunlight To Keep Your House Warm
Let as much sun hit your home as possible. However, you must check for any obstructions that may hinder the amount of sunlight entering your property. Remove any items that are leaning against your walls and try and avoid plants, sheds and trees from getting in the way.
The more sunlight, the warmer your rooms will be, especially through midday and towards the evening when the sun is at its peak. Invest in windows with larger panes, giving you access to a more panoramic view of the sun – get your house warm with Internorm today!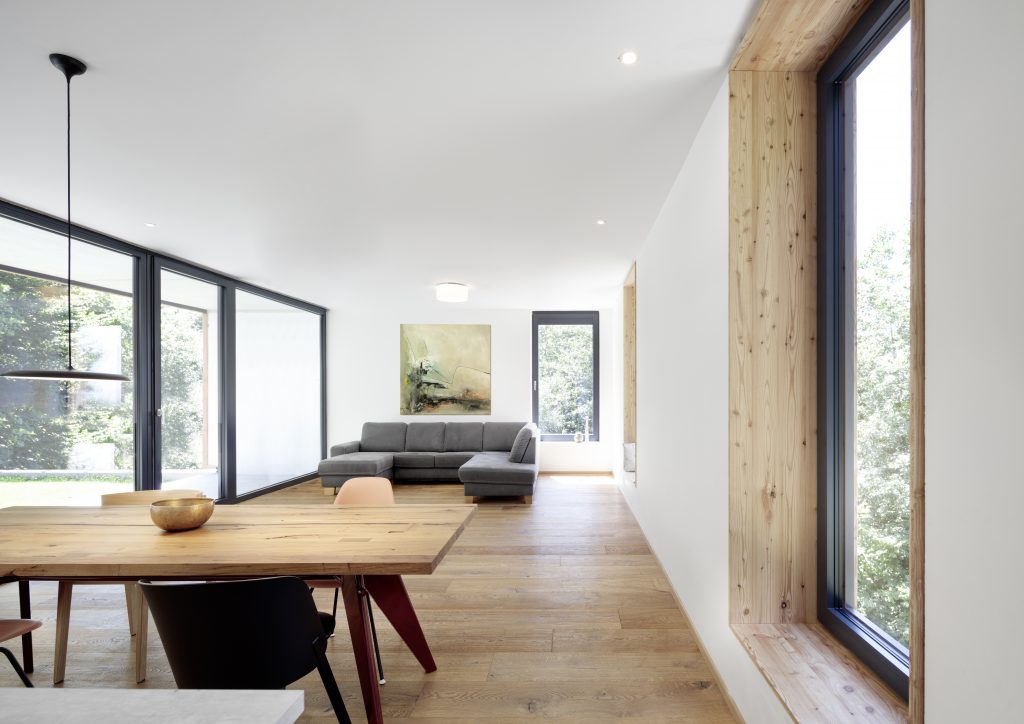 Triple Glazed Windows
One of the most beneficial ways to increase the amount of heat in your home without a heater is to upgrade your home with triple glazing. With many advantages like security, insulation, and reduced noise pollution, your glazing will save you money on your energy bills. Make your house warm and more comfortable with a modern living space to relax and unwind whilst reducing your carbon footprint!
We can provide optimum temperature levels throughout the year for a perfect, low-energy home that strives to get an energy-efficient window and door system. Passive House warm and suitable windows are characterised by their unique thermally broken and airtight profile; with triple glazing, the window panes are filled with argon or krypton gas – providing this innovative design with U-values as low as 0.62. This can minimise heat loss and keep your house warm every year. With Passive House warm windows, you can be confident that you are getting the most energy efficient home improvement solution for a cost effective price.
Perfect Window and Door Frames
Another way to get your house warm without relying on your central heating is to invest in the very best frames. We manufacture and supply various windows and doors to our Distribution Partners throughout the UK with the right profiles. We provide different styles, all crafted from premium materials. Benefit from extremely low U-values to help you get your house warm.
Our window and door profiles include: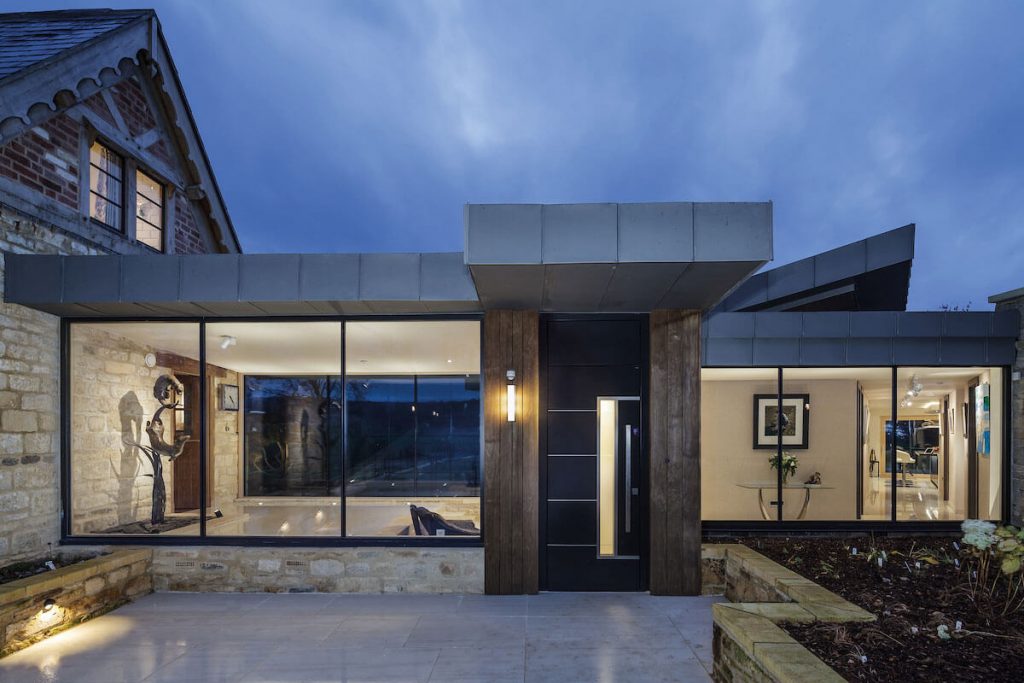 Insert I-Tec Innovations into Your Property
I-Tec Insulation
I-tec insulation has been created to keep your house warm every day and boost its heat retention. The cavities of your window profiles are filled with granulite instead of conventional foam, which provides the smallest gaps to fill, leaving no room for cold draughts to enter your home. The better the thermal performance, the lower the U-value of the product, so each window that we install with our I-tec innovation gives your extraordinary home levels of thermal efficiency compared to conventional profiles.
I-Tec Glazing
Our panes can be installed with our I-tec glazing to maximise your home's energy efficiency even further. We fill your glazing panes with adhesive, concealing the cover bead and creating a perfectly sealed fit with no gaps, leaving no room for cold draughts. We can help you enhance any property's thermal performance through our premium glazing options.
I-Tec Shading
Another option to keep your house warm is our I-tec shading which keeps your rooms at the ideal temperature throughout the year. With a photovoltaic module and battery incorporated features, no external power source is needed.
In other words, you can enjoy sun protection without the need for other power sources or rising electric bills! With the ability to detect when the sun rises, your windows can open and close automatically concerning the sun – keep your house warm during the day and the evening with our smart blinds. With a modern day home in mind, you can control the room temperature via your smart device. Enjoy the perfect living space whenever you require it with Internorm.
Discover our other incredible I-tec innovations on our website!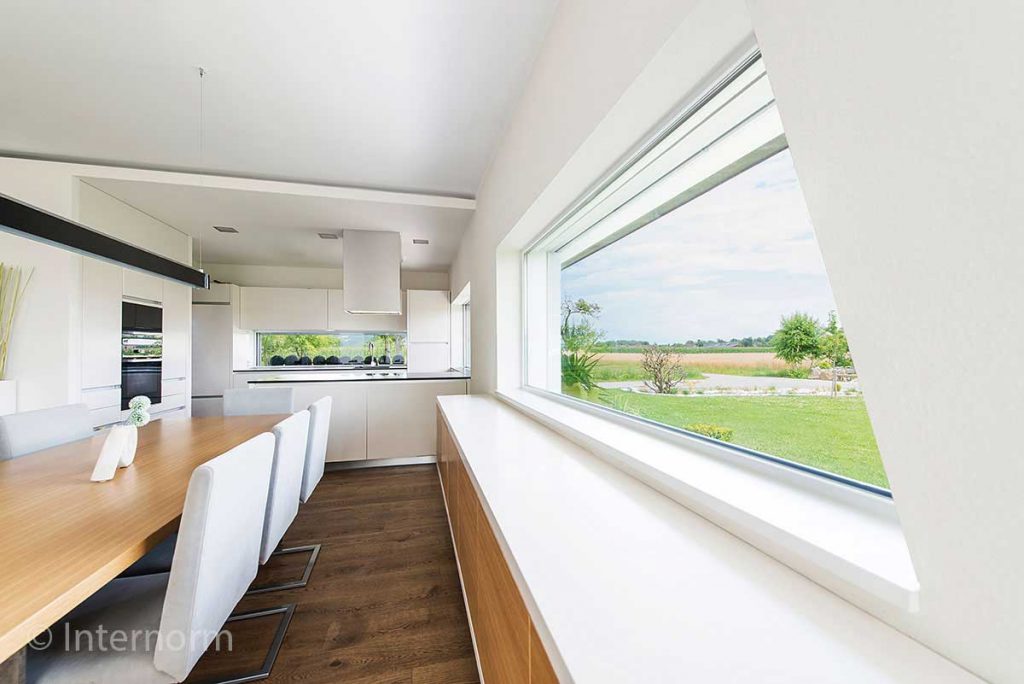 Contact Internorm Today
For more information on our incredible heat retaining products, contact Internorm. We ensure that your home is always at the perfect temperature. With Internorm, you can create a Passive House warm and suitable property with our stunning windows and doors. Find your local Distribution Partner and kickstart your home improvement project today!