What Are Passive House Windows?
A Passive House window has been designed to offer outstanding thermal performance to any UK property they're installed into.
The Passive House standard provides a high level of comfort for properties, whilst using very little energy for both heating and cooling.
"A Passivhaus is a building in which thermal comfort can be achieved solely by post-heating or post-cooling the fresh air flow required for a good indoor air quality, without the need for additional recirculation of air." – Passivhaus Institut (PHI)
The Passive House windows we offer to our Distribution Partners are manufactured with meticulous attention to detail. The Passive House windows go through rigorous testing that meet the principles first developed by the Passive House Institute in Germany. It is through a quality and testing process that the Passive House windows are given their status.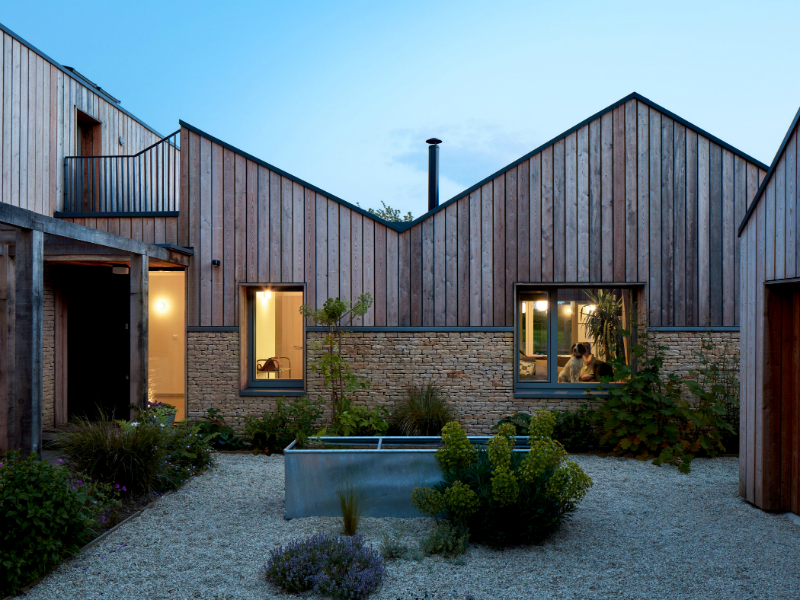 Why Choose Passive House Windows?
Passive House windows are ideal for low energy properties looking for energy efficient window systems that will provide optimum levels of comfort throughout the year.
The Passive House windows are characterised by their thermally broken and air tight profile. They are usually triple glazed with the panes of glass filled with argon or krypton gas.
This innovative design will provide ultra U-values as low as 0.62, which will help to minimalise heat loss, and keep your UK property warm and comfortable year after year. With Passive House windows you'll get the most energy for the least effort or cost and retaining this for long periods of time.
Passive House windows have to reach a certain standard to achieve the certification. To have a certified Passive House, the windows must boast a U-value of 0.8 or lower and the buildings energy consumption and air leakage are taken into consideration.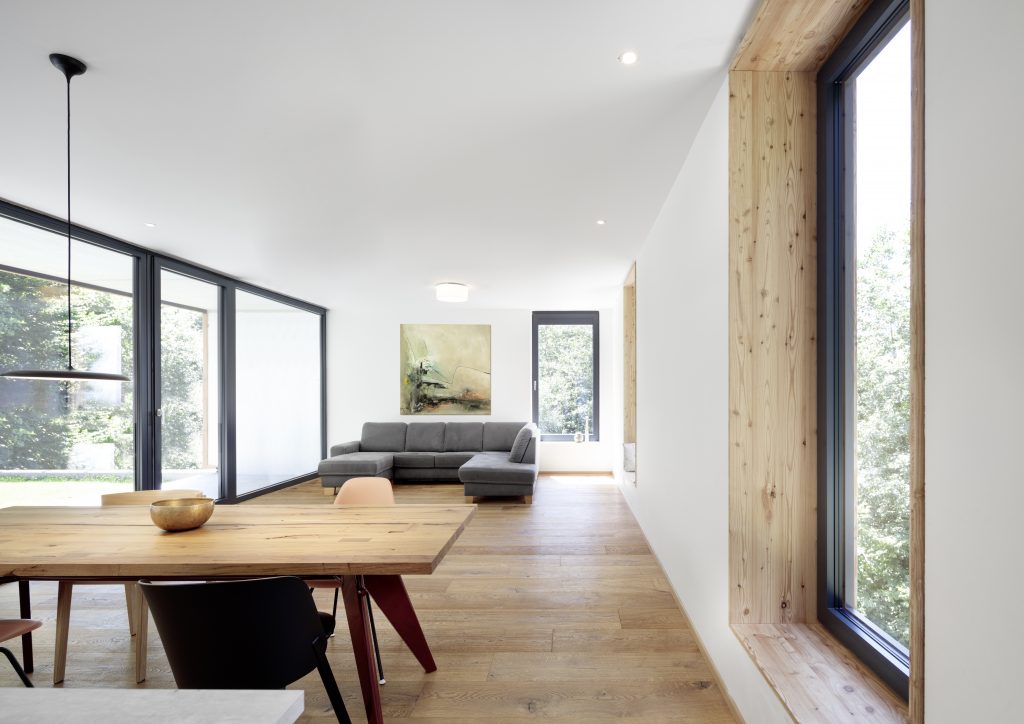 The Benefits of Choosing Passive House Windows
At Internorm, we offer an exceptional collection of Passive House Windows. Over the years we have managed to create innovative designs using the latest materials and technologies. Our Distribution Partners are able to provide an array of architectural builds across the UK with aluminium-uPVC windows, aluminium-timber windows and uPVC windows. All of which have been crafted to achieve Passive House standards.
As well as their impressive performance and efficiency benefits, the Passive House windows offered across the UK can be tailored to suit any style property. Our leading designs have meant that we have been able to produce high efficiency Passive House windows that combine modern and bespoke designs.
As a homeowner, your Distribution Partner will be able to provide you with an incredible range of customisable designs, allowing you to tailor the Passive House windows to suit the exact style and architecture of your property. Get in touch with your local Distribution Partner today to find out more.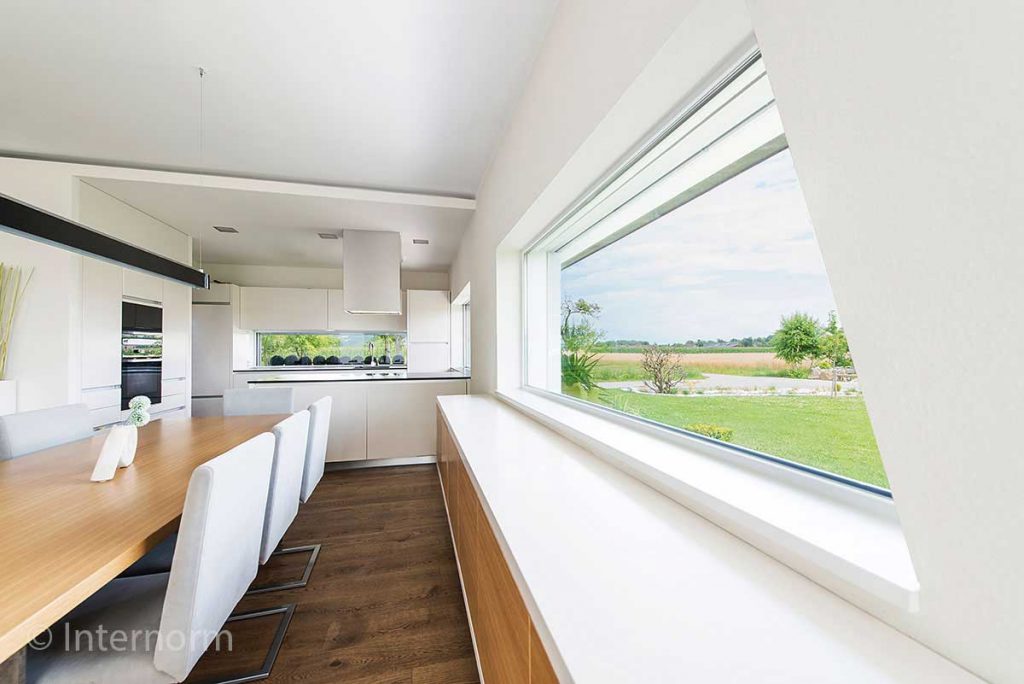 Contact Internorm Today
If you would like to find out more about our full range of products and service, then contact Internorm today. We offer a fantastic collection of Passive House windows for every architectural build. With Internorm you can create a Passive House certified home, with our high end and luxury systems. Find your local Distribution Partner today and they can help you kickstart your next project.