At Internorm, we are leaders in providing innovative technologies to help you improve your property's look, efficiency and carbon footprint. Whether you are looking for external blinds and roller shutters or internal Venetian, Roman or black-out blinds, we have a great choice of shading solutions available to you.
To help control the amount of natural light that fills a property and regulate solar radiation, it is important not to forget about shading, especially for large glazing and south-facing windows and doors. Not only will you be able to control the light and temperature in your home, but you will also enhance the privacy of your space. Ideal solution for creating a warm and welcoming atmosphere inside your home.
If you would like to find out more about which shading option is the best for you, then get in touch with your local Internorm Distribution Partner today. Their expert team will be able to discuss your requirements and help you design the perfect Internorm window and door solutions.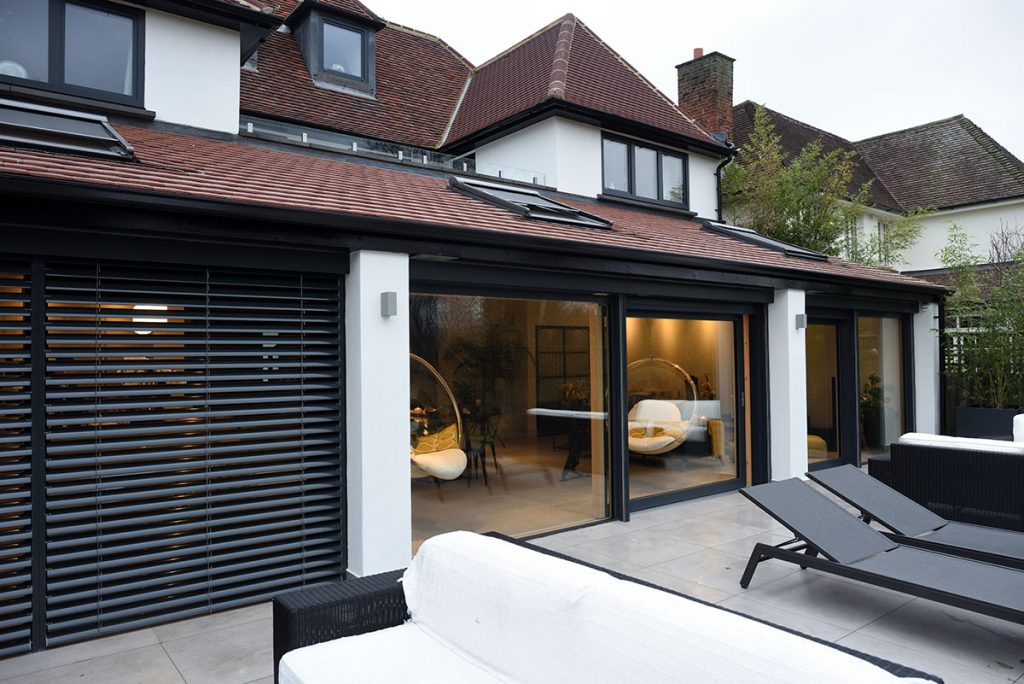 I-tec Shading – The Smart Solution
Powered by solar light, Internorm's unique internal I-tec Shading solution is operated without an external power source and uses a photovoltaic module and batteries. This intelligent product features a modern automatic mode that allows the integrated blind to open and close automatically through day and night recognition.
The innovative design also helps keep a room's temperature at optimum levels for a more comfortable environment and prevents rooms from overheating. The modern design of internal blinds means that they can be installed into a wide variety of our window and door options. With our timber aluminium windows, uPVC aluminium windows and standard uPVC windows, you can opt for integrated blinds to be featured within the initial design.
Most importantly, I-tec Shading integrated into opening windows does not require cleaning and can easily be accessed for maintenance. And if you change the interior design of your home, the binds can change with you.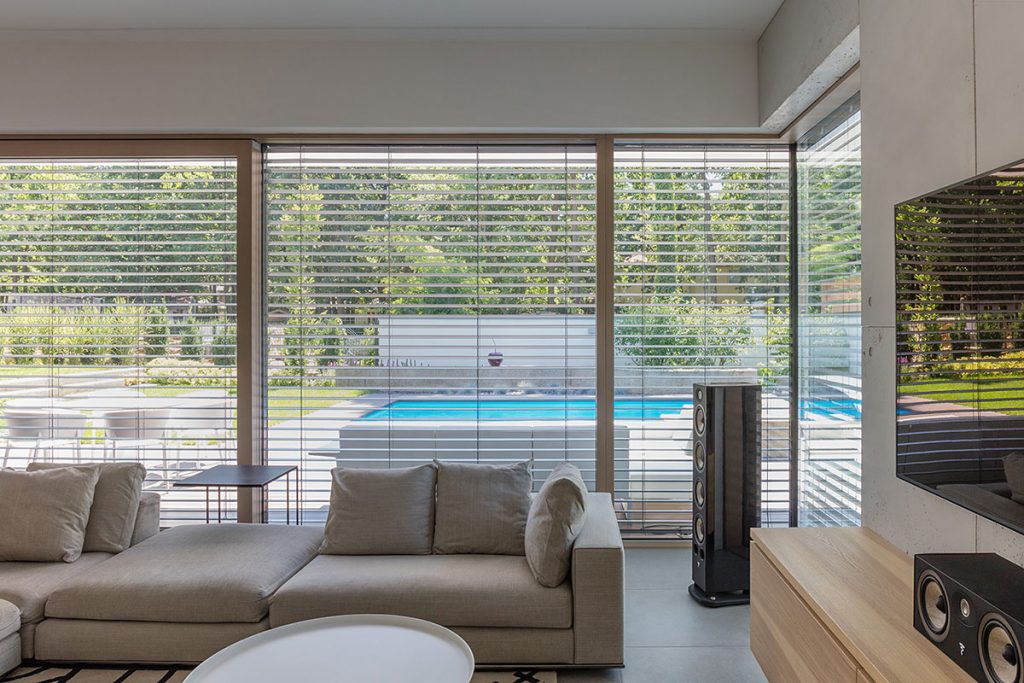 Keep Cool in Summer & Warm in Winter with External Shading
Did you know that smart controlled Raffstores (Venetian blinds) can reduce room temperatures in summer by up to 10°C compared to unshaded rooms and prevent solar gain? Modern blinds contribute to passive cooling in summer and solar heating in winter, therefore reducing energy consumption for cooling, heating and artificial lighting, which can be as much as 80%.
Combined with our Eclaz coating on triple glazed windows and doors, you will be able to maximise light transmission whilst controlling the internal temperature of your home, contributing greatly to your and your family's overall wellbeing.
Internorm offers stylish, cleverly designed, and hard-wearing Venetian blinds, which are engineered to maximise the sunlight entering the home. Sunshine is then redirected towards the ceiling, which then reflects into the room to create illuminated spaces. External Raffstores can easily be operated via an App from your tablet or mobile when integrated into a SmartHome solution, so you are in total control.
We also have fantastic roller shutters and even traditional louvred external shutters for you to choose from.
For more information on our exceptional collection of I-tec innovations, please contact your local Distribution Partner today.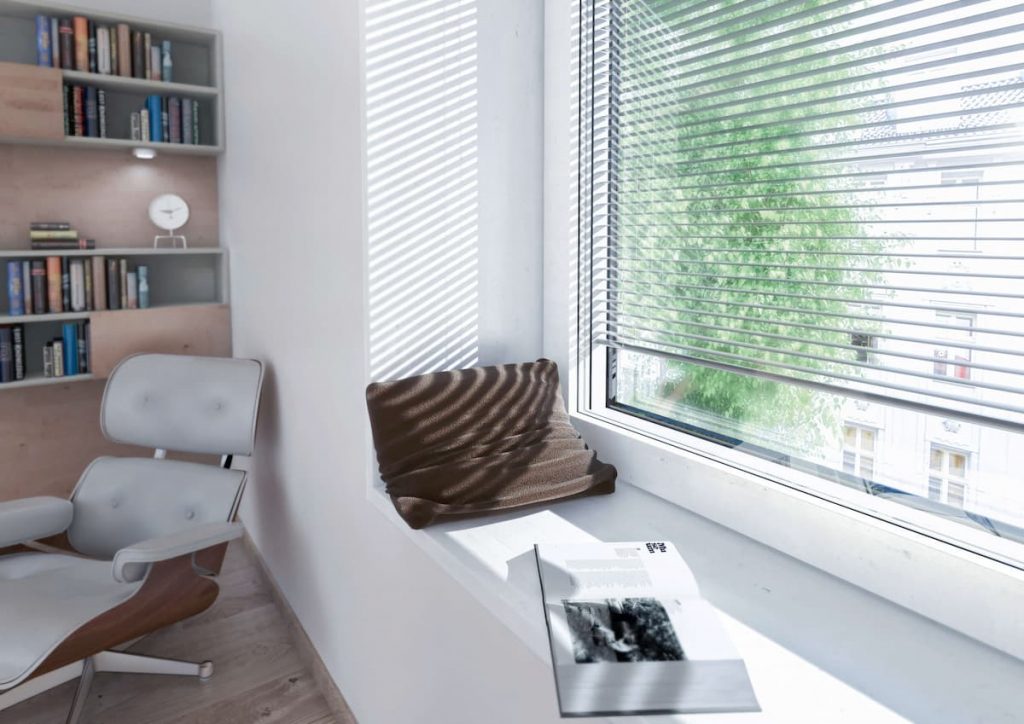 Contact Internorm
Internorm has an extensive approved Partner Network across the UK and Ireland, including Islands. All of our i-tec shading solutions can be fitted on a vast collection of our products, including our aluminium-timber windows, aluminium-upvc windows, uPVC windows and large scale sliding doors.
Find your local Distribution Partner today, and they will be happy to assist you with planning your next architectural glazing project and advise on the most suitable shading solution for your home. You can also contact our team if you have any other questions about our products.