Triple glazing is an energy efficient and long lasting solution for any home. It provides you with many benefits ranging from improved security, better insulation and reduced noise pollution. With a glazing upgrade, you can save money on your energy bills and make your property a comfortable and modern place to relax whilst reducing your carbon footprint.
A Brief Background on Triple Glazing and Noise Reduction
Glass is a rigid and solid material which means that it's normally a bad conductor of sound – it's usually better at reflecting noise. Regarding single and double glazing, the panes tend to be thin and are usually quite weak – meaning that they will do very little in preventing soundwaves from coming into your home. This is one of the main reasons why single and double panes are less common in populated areas. Adding an extra pane of glass can create a well-protected and durable barrier between the interior and the exterior.
The thicker the glass, the better is it as reducing noise, triple glazing counteracts the number of soundwaves, ensuring that higher and lower pitches are prevented from coming through the layers. Noise reduction can be further increased by filling each pane layer with heavy inert gases like argon and krypton. The gases are one of the main reasons triple glazing is such a great sound reducing product, and for a quieter way of living, triple glazing is certainly a perfect way to avoid any outside distractions.
The Top 5 Benefits of Triple Glazing:
Sound Reducing Features


Incredible Thermal Performance


High Security Locking Systems


Weatherproofing Abilities


Low U-values
Internorm's Triple Glazing Solutions
Internorm provides you with an exclusive range of double and triple glazed windows and doors, which means that you can benefit from U-values that reach as low as 0.62 W/(m2K), which is below Certified Passive House Window Standards – at no additional costs. Your living space should be somewhere to relax and be open whenever you like; this is ideal for properties in built up areas as our designs have been manufactured to keep your home comfortable and safe at all times.
With variations of triple glazing designs, ranging from timber aluminium, uPVC aluminium and uPVC, these noise reducing styles ensure that you can reduce your energy bills whilst improving your carbon footprint. We ensure that all our valued customers get the most bespoke service possible to suit your property's needs and aesthetics.
All our styles offer incredible sound reduction, thermal performance and security, which correlate to eco-friendly and sustainable U-values as low as 0.62. With hardwearing properties, your products can be made bespoke to suit your personal needs and requirements. Whether renovating, extending or upgrading your residential or commercial building, you can get your dream triple glazing solution at Internorm.
We want you to come home to a quiet space where you can relax and forget about the outside world. Triple glazing provides a completely transformative outcome due to its multiple panes of glass. What more could you want from your next home improvement project?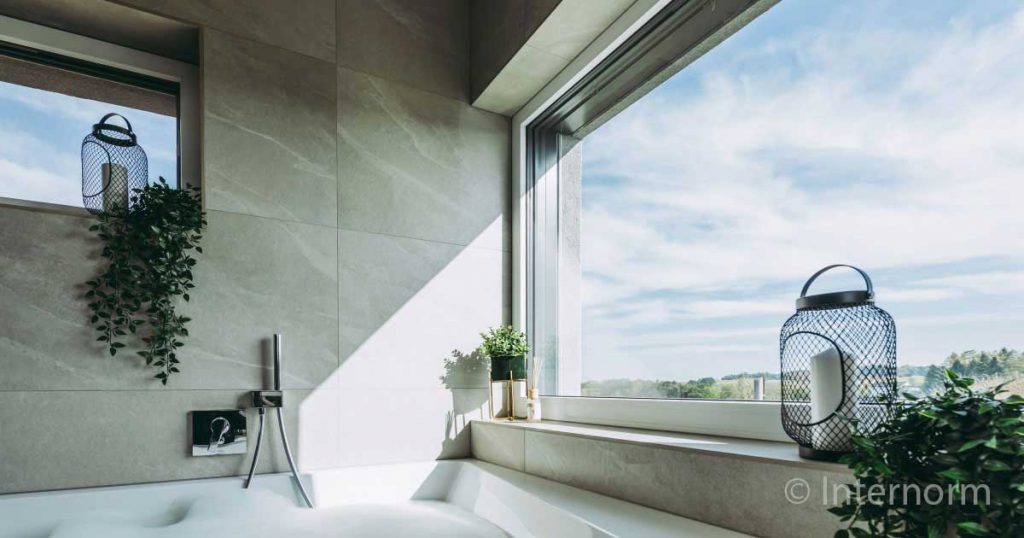 Contact Internorm for Your Triple Glazing Solution Today!
What are you waiting for? To begin your triple glazing solution, contact Internorm and get a sustainable option that combines both style and practicality in all your products.
Our friendly team strive to make sure that our valued customers get their dream home improvement solution along with the very best customer service.
Discover our wide selection of triple glazed products by exploring through our website. Contact us directly to speak to us or use the 'Find Your Local Distribution Partner' to discuss your ideas today!
We look forward to speaking with you soon.