Have you ever wondered how triple glazing works? If you are thinking of replacing your windows with an energy efficient option, our selection at Internorm can really benefit your property. Keep reading to discover how our triple glazing meets energy requirements across UK building regulations and how your home can take advantage of their stunning aesthetics.
What is Triple Glazing?
Triple glazing can dramatically improve your home's thermal efficiency and acoustic insulation. Working similar to double glazing, its three panes increase the window's performance throughout the house – increasing the overall heat intention for a warmer living space.
Each space in each pane is filled with an inert gas like Krypton or Argon, then its sealed completely airtight to help reduce heat loss with two areas of inert gas rather than double glazing' one gas.
Triple glazed windows are known to be extremely strong. Due to their robust structure of the airtight seal, you can have the ability to glaze large areas without compromising on the window' performance. You never have to worry about internal condensation, draughts and cold spots again when you install Internorm's wide range of triple glazing.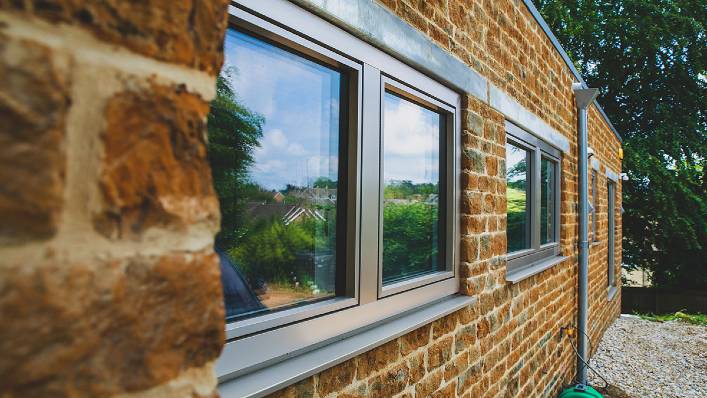 Benefits of Triple Glazing
Triple glazing can act as security and protection for your property due to its incredible resistance against external forces. Its durability can withstand potential break-ins, threats and even extreme weather conditions like snow, strong wind and heavy rain.
In regards to noise reduction, the triple panes of glass can create a sound barrier between the interior and exterior. Wherever you are situated, even in the city, you are guaranteed a quiet night, every day of the year.
With extraordinary U-values, our range of triple glazed window styles achieves the market's very best performance. Due to their extraordinary properties, our windows can save you money on your energy bills along with cutting carbon emissions throughout the year. With less reliability on your central heating, you can have the power to spend your money on whatever you like!
Meeting the Correct Building Regulation U-values
U-values measure how much heat is transferred through a window. A low U-value provides better thermal performance; a higher quality double glazed window usually achieves values around 1.6W/m2K whereas triple glazing typically achieves U-values as low as 0.8W/m2K. However, at Internorm we are proud to say that our triple glazing can reach U-values as low as 0.62W/m2K! This measurement far surpasses Passive House suitability and ensures that your home will excel the UK building requirements; including the new Part L regulations!
To ensure the right compliance is taking place, our team of experts are always on hand to provide the very best service for you and your loved ones. Due to the inert gas and strong triple glazing, you will become less reliant on your central heating, therefore you can save money on your energy bills every year.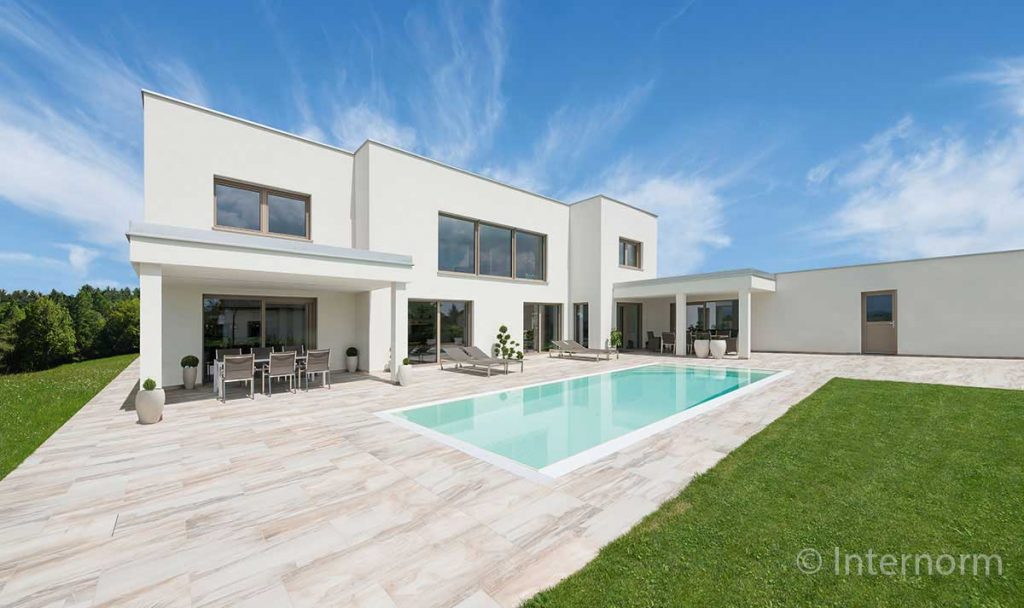 Internorm's Triple Glazing Options
Timber-Aluminium Windows
With U-values reaching an incredible 0.62W/m2K, our extensive range of timber aluminium windows prides itself in having an energy efficient window that caters to barn conversions, new builds and grand design homes.
uPVC-Aluminium Windows
Our uPVC aluminium hybrid style windows are among the very best quality combinations for a window that performs perfectly for your home. With stunning visuals, along with our I-tec innovations and low U-values, this style is ideal for both traditional and modern properties. We are confident that we are providing the very best solution for your home.
uPVC Windows
At Internorm, our uPVC energy efficiency windows offer modern features and benefits including low U-values; which means that your windows can provide reliable, trustworthy and high performing results without the need for regular maintenance.

Your Energy Efficient Triple Glazed Windows
Crafted from premium materials, each household is unique which is why our products cater to all property styles. Our friendly team ensure that our designs are unmatched to deliver the best performance possible.
Take advantage of low energy efficient windows today by finding your local Distribution Partner or contacting us directly. We look forward to hearing from you soon.