Triple pane windows are becoming more popular each year. Although, it can be hard to decide how essential these windows are concerning your home. Read below to consider the benefits of Internorm's triple glazed windows and if they are worth it.
What Are Triple Panes?
Panes are another name for glazing regarding glass panels on a window. Choosing the right windows for your next home improvement project and deciding upon single, double or triple pane windows, you choose between one, two or three panes of glass. Triple pane windows are extremely energy efficient. Due to their three panes, they are significantly more efficient than dual pane windows.
With additional panes of glass, your home will become more insulated… and this isn't just because of the glass. In between each glass pane, there is a layer of insulating gas, like argon, heavier than most other gases. With this feature, triple panes have around five times the amount of insulation than single glazed windows!
Having multiple panes of glass can offer incredible benefits beyond any aesthetics. Internorm offers triple pane windows that can tailor to all property types, both modern and traditional.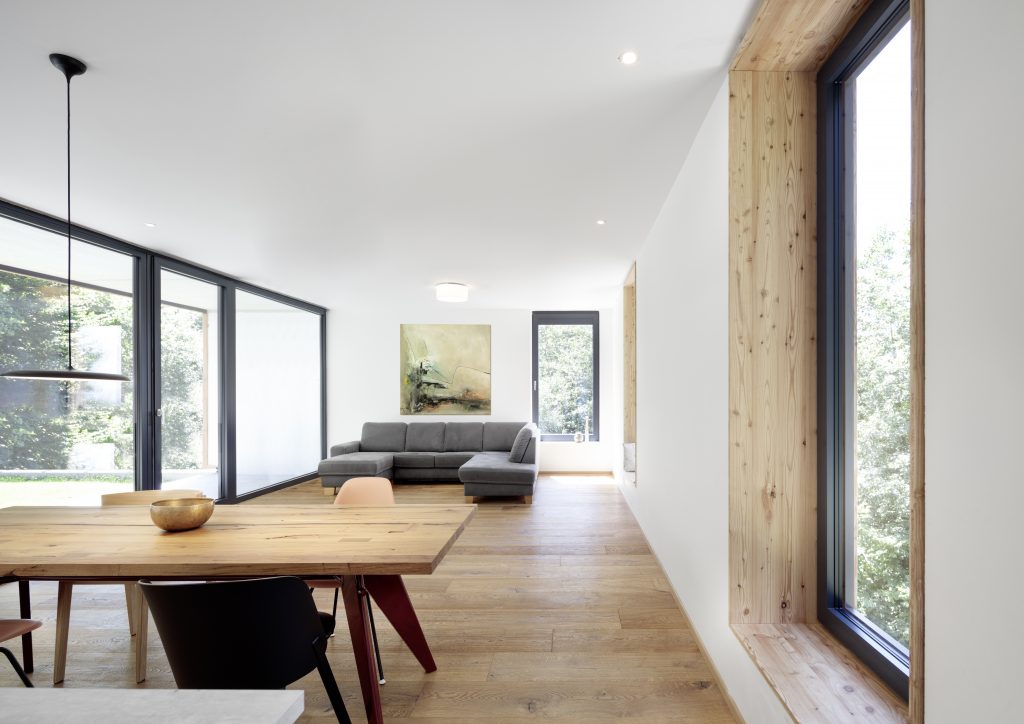 What Are The Advantages of Triple Panes?
Energy Efficiency
One of the main methods of testing the energy performance of triple paned windows is through U-values; the lower the value, the better. Comparing single, double and triple glazed windows can highlight the difference between the thermal efficiency and performance they show:
Single glazed windows typically have a U-value around 5.0W/m2K
Double glazed windows can achieve between 3-1.4W/m2K (depending on the manufacturer)
Whereas, at Internorm, our triple glazing has U-values of an extraordinary 0.8W/m2K, which are Passivhaus suitable
Due to the gas and a strong triple pane of glass, you will become less reliant on your central heating. Therefore, your brand new triple paned windows will be saving you money every year on your energy bills!
Reduced Risk of Condensation
If you do not insulate your home properly, you will have cold spots surrounding the windows, causing draughts and condensation. Low U-values will prevent internal condensation as the heat will be retained in the property easier – stopping the external temperatures from reacting with the internal warm air.
Energy efficiency can be further improved by qualities like the gas or air type used within the panes and specific coatings. The frames themselves can also contribute to the energy efficiency of your windows – discover more about this topic in one of our recent blogs.
Noise Reduction
With insulating properties that protect your home against the outside elements, you can also prevent sound creeping in. If you live in a larger city or near a bust road, triple pane windows can reduce the amount of noise pollution to make your home more comfortable every day.
Typically double paned windows can achieve an acoustic rating of around Rw32 which can improve to the low 40s with triple paned windows; you can get the best night's sleep with the right glazing in your home.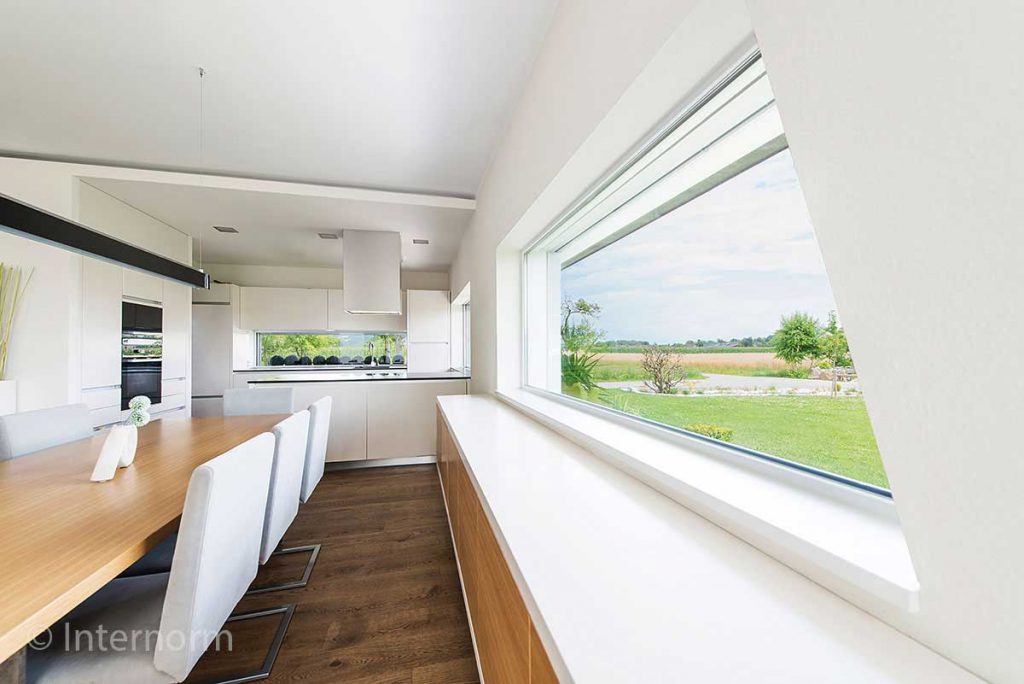 Will Triple Panes Add Value to Your Home?
As energy bills are rising, it's becoming more significant than ever to switch from double glazing to triple glazing – soon, double glazing will not be suitable. Properties that reduce their energy usage through new builds or home renovations/upgraded features are thought to increase the value of their homes, which is ideal for selling and buying properties.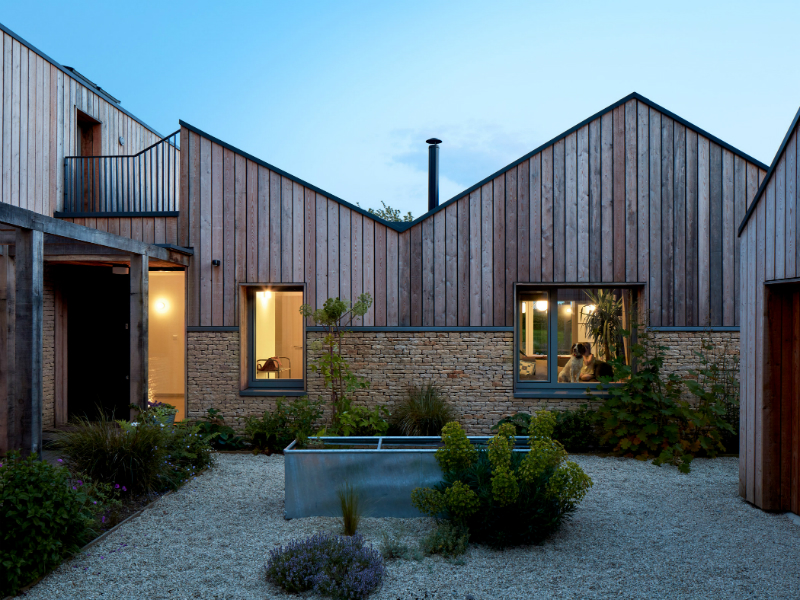 Internorm's Triple Pane Options
At Internorm, our extensive range of triple glazed windows ensures that we cater to all property types and styles. With uPVC, timber aluminium and uPVC aluminium, your home is guaranteed to benefit from all the previously mentioned benefits.
We want you to take advantage of their heat retention, sound reducing abilities, and condensation prevention. With the energy efficiency within these panes, you can receive the perfect home improvement solution for your property.
Our team at Internorm ensure that our designs are completely unrivalled to deliver the very best performances. You can benefit from our triple pane windows with low U-values and noise reduction levels. We are certain that we can significantly improve your home for the better.
Find your local Distribution Partner or contact us today to discover more!