Is your double glazing not fulfilling your expectations? Are you thinking about replacing your windows with a home improvement solution that will provide you with great thermal efficiency, better security, and reduce sound pollution? Triple glazing is the answer!
You can transform your home into the perfect home that you desire with triple glazed windows. Your new windows can become versatile and multi-functional whilst saving you money on your energy bills. Read below to discover why and how to replace double glazing with triple glazing.
What is Triple Glazing?
Single glazing refers to windows with one pane of glass, double glazing with two. However, triple glazing comprises three panes separated by two small air gaps. These gaps work simultaneously as an additional barrier between the glass panes, making it extremely effective against heat from escaping and less noise from outside.
So, in simpler terms, triple glazing has five layers of support: three panes of glass and two air pockets – whilst double glazing has two panes of glass and one air pocket, leaving triple glazing with more barriers and added structure.
At Internorm, our selection of triple glazed windows all offers extremely high quality thermal insulation, high energy efficiency and incredibly low U-values. You can choose from minimalist or modern styles with completely bespoke options, giving you the chance to get the perfect windows for your home.
You can choose from timber-aluminium, uPVC and uPVC aluminium. Each of our products has the very best features to enable you to make your Internorm experience your own. Additionally, suppose you want to upgrade your windows even further. In that case, you can explore our range of I-tec innovations which are ideal for large scaled glazing projects – from I-tec Shading to I-tec Glazing, you can have the triple glazed window of your dreams.
To learn more about our range of products, get in touch with a team member, and we are more than happy to answer your questions and queries.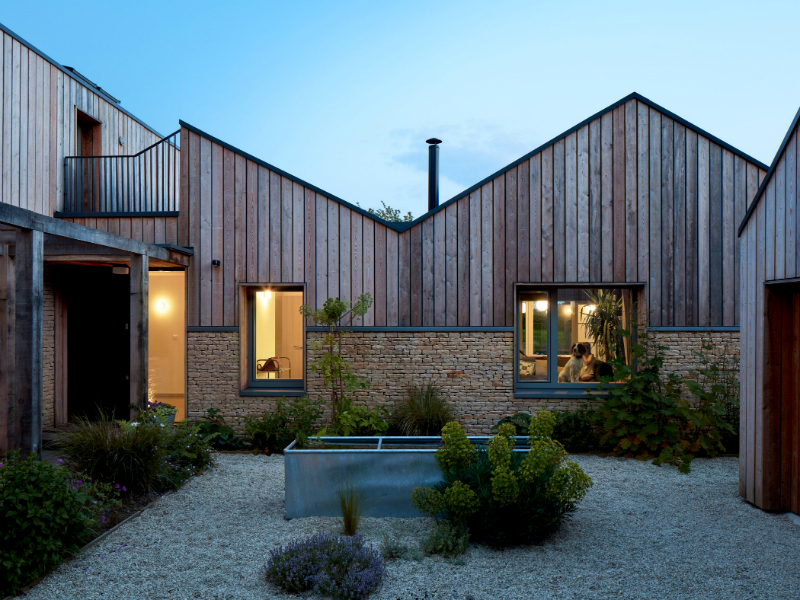 Triple Glazing Benefits
Ability to Retain Heat
One of the largest benefits of triple glazing is its incredible amount of heat retention. An extra pane of glass and an additional air gap makes it harder for warmth to pass through the windows to the outside. Therefore, this makes it easier for your home to keep at a comfortable temperature throughout the year – reducing the need to turn on your central heating in the winter months. This benefit can lower energy bills, saving you money over many years.
Internorm provides you with an exclusive range of triple glazed windows, which means that you can benefit from extremely low U-values, which reach as low as 0.62 W/(m2K) – lower than the Certified Passive House window standards of 0.8! You can make your property more efficient by replacing your double glazing with triple glazing.
Noise Reduction
Adding to the stunning thermal features of triple glazing, it also provides an exceptional amount of noise reduction. You can keep your privacy and family conversations within your four walls. We believe that the home is somewhere you can relax and retire to, a place that is yours. So having a living space that you can be comfortable in without hearing the noisy street outside makes a remarkable difference. Ideal for homes situated in urban and built up areas, our Internorm triple glazing properties are designed to keep you feeling safe and secure every day.
Weatherproof
In the UK, we are all aware of the unpredictable weather. Triple glazing ensures that your home will be less susceptible to condensation. It will become more difficult for the water and air to build up between the individual panes, so any rain or strong winds are no match for your new windows.
Security
Triple glazing is exceptionally designed to increase the amount of security for your home. At Internorm, we manufacture our windows to have the very best standards of glazing, which feature the latest locking mechanisms to keep you and your loved ones safe against potential break-ins or other threats.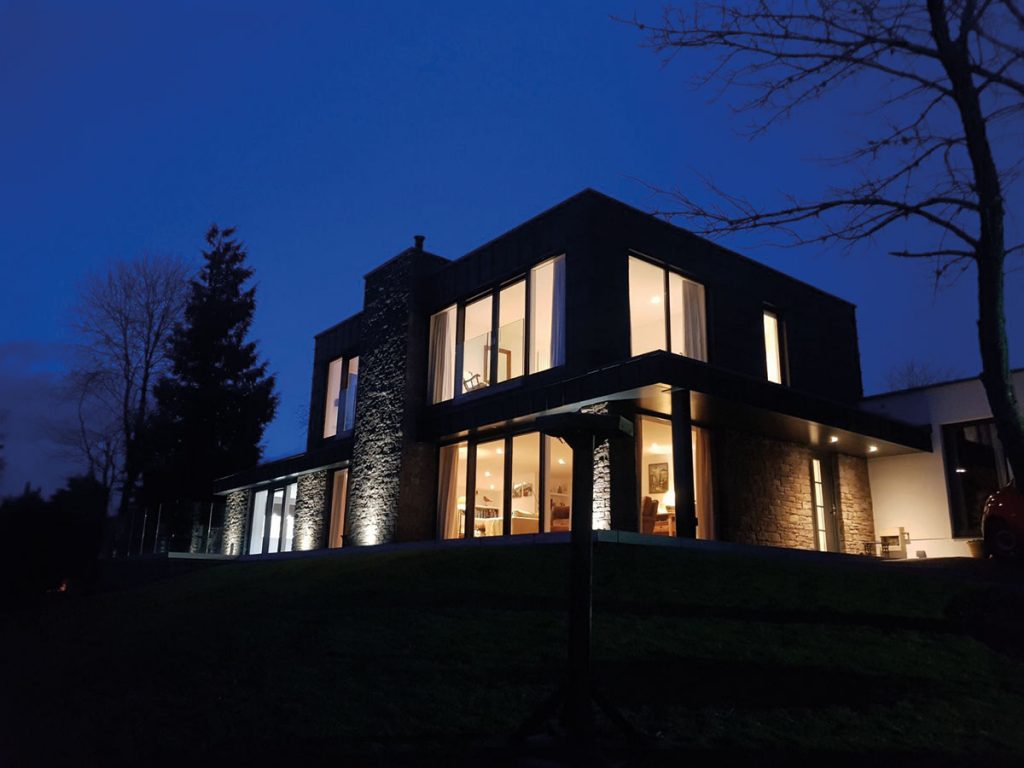 Your Triple Glazing Experience
If you want to replace your double glazing with a sustainable option that combines both style and versatility, upgrade to our triple glazed windows today.
Discover our wide selection of products today by getting in contact with a friendly member of our team. Otherwise, find your local Distribution Partner to discuss your home improvement project ideas with us.
We look forward to speaking with you soon!