Investing in triple-glazed windows and doors makes complete sense, especially if your windows are old, drafty and in need of replacement. The UK housing stock has notoriously poor insulation and double glazing might have been the go-to window a few years ago. However, homeowners and developers are waking up to the fact that what has been good enough for the past 50 years, is no longer sufficient today.
Building regulations have been becoming increasingly strict and the performance of the building envelope, including windows and doors, have to meet, and preferably exceed, these requirements. You might still get a double-glazed window that just meets the recent update to Building Regulations Part L, however, why settle for a low performing window or door, when you can dramatically improve the performance of your home, therefore making considerable savings on your energy bill?
Benefits of New Windows and Doors
Better Energy Efficiency
New, high-performance triple-glazed windows and doors are much more energy-efficient than older types that are perhaps single or double glazed. Internorm timber-aluminium, uPVC and uPVC-aluminium windows are triple glazed as standard and offer U-values as low as 0.62 W/(m²K), which is below the Passivhaus requirement of 0.8 W/(m²K). This means that your energy saving will be 50% or more, if combined with other thermal improvements made in a home. Depending on the time of year, energy efficient windows will help you save money on heating as well as cooling costs.
Improved Comfort
Quality windows that have been installed correctly, will keep your home at a much more comfortable temperature throughout the year. They will eliminate drafts, therefore improving insulation and stopping heat, and your hard-earned money, from escaping through your windows and doors. Internorm triple glazed windows will keep you warmer in winter but also cooler during the summer, therefore improving your overall quality of life. Thermal comfort is an import factor in how you feel in your home. Quality triple glazing also means that you can use the living space right up to your windows, rather than having to move away from your windows if they are drafty and you feel the cold. However, don't forget about shading.
Enhanced Security
What is important when investing in new windows and doors is to check the quality of the construction and hardware. Triple glazed windows are much heavier than double glazed windows and the frame and hardware has to be upgraded accordingly. Internorm triple-glazed windows are not only manufactured to the highest standard, but they also all include quality hardware and locking to ensure that you and your family can feel safe in your home. I-tec Glazing and I-tec Secure in Internorm windows provide additional security features.
Improved Noise Reduction
Noise pollution, especially in urban areas, has become a real problem. It can have a serious impact on your general wellbeing, especially if you are not able to get a good night's sleep due to road, rail, or air traffic noise. Even if you live in a rural or semi-rural setting, you will notice the difference between your old single or double-glazed windows and your new Internorm triple glazing. With acoustic performance of up to 48dB, you know that you are guaranteed a quiet, more relaxed home.
Increased Value of your Home
Everyone is focused on energy saving and installing new windows and doors can increase the value of your home, which can be beneficial if you plan on selling your home in the future. Homebuyers often look for energy-efficient features when shopping for a home, so investing in new windows and doors can be a smart financial decision.
Low Maintenance
New quality windows and doors often require less maintenance than older ones. Internorm windows and doors, both timber composite and uPVC aluminium clad options, require little or no maintenance. The powder coated, hard wearing aluminium on the outside will last for decades – no more costly and time-consuming repainting of timber windows. Whether you choose sustainably sourced timber on the inside to match your interior décor or timeless uPVC, modern windows will save you time and money in the long run.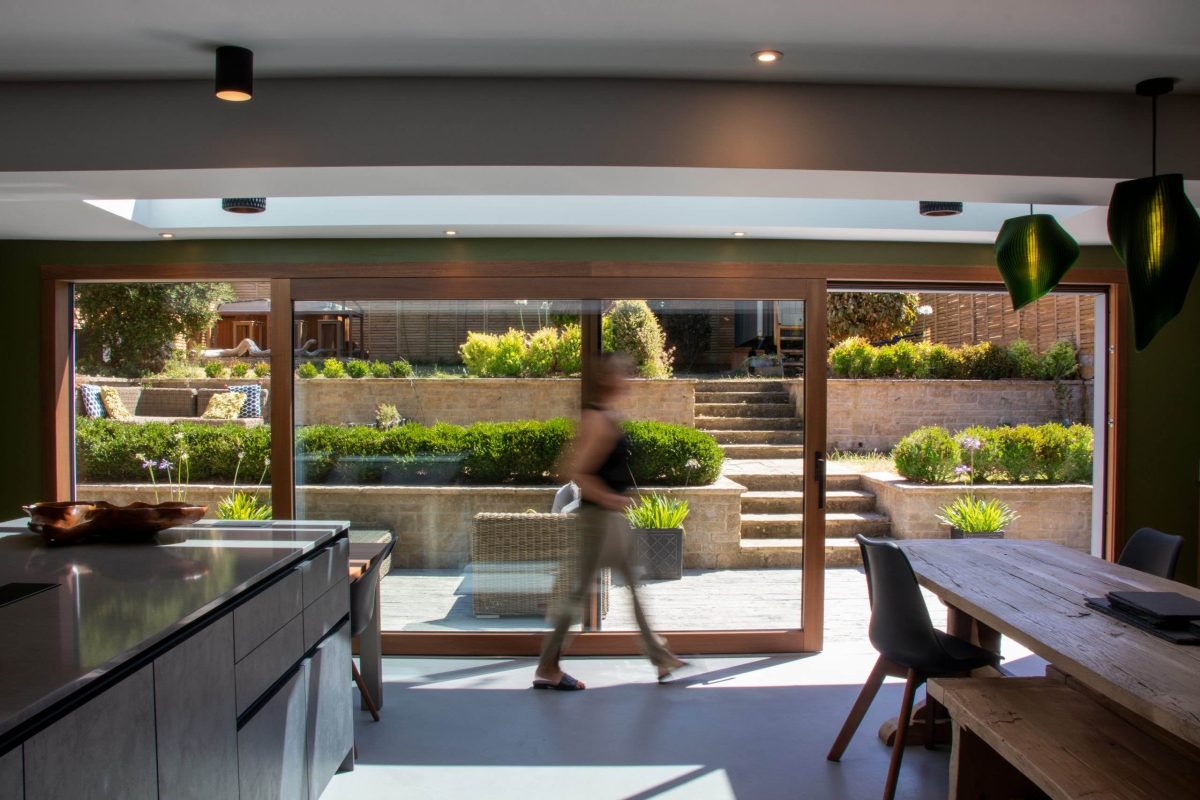 With the current cost of living crisis and more people working from home, investing in new windows and doors will offer considerable benefits that can ultimately save you money, future-proof your home, and improve your quality of life.
Find out more about investing in new Internorm triple glazing for your renovation or self-build project by contacting your local Internorm Distribution Partner and showroom.