If you are thinking of renovating, extending, or replacing the windows in your house to either improve the look or thermal efficiency, or create more space for you and your family, you might want to investigate it further before making a decision.
There are two kinds of ways you can go forward with changing aspects of your house. The first is permitted development: this allows you to develop your house as long as you stay within the standards of your permitted development rights.
Second, is local authority permission, otherwise known as planning permission. This method is predominantly used when your development exceeds the permitted development rights.
Permitted development rights are the rights that allow homeowners to improve and extend their homes without having to apply for planning permission.
Replacing existing windows with similar windows
The consensus when replacing windows without planning permission is that they have to be of similar visual appearance. For example, if you are planning on upgrading your windows from double to triple glazing or want to replace timber materials with uPVC then you can typically do this without planning permission.
However, if you plan on changing the size or shape of your windows, you will need to get in touch with your local planning authority to make sure that you are allowed to change your windows.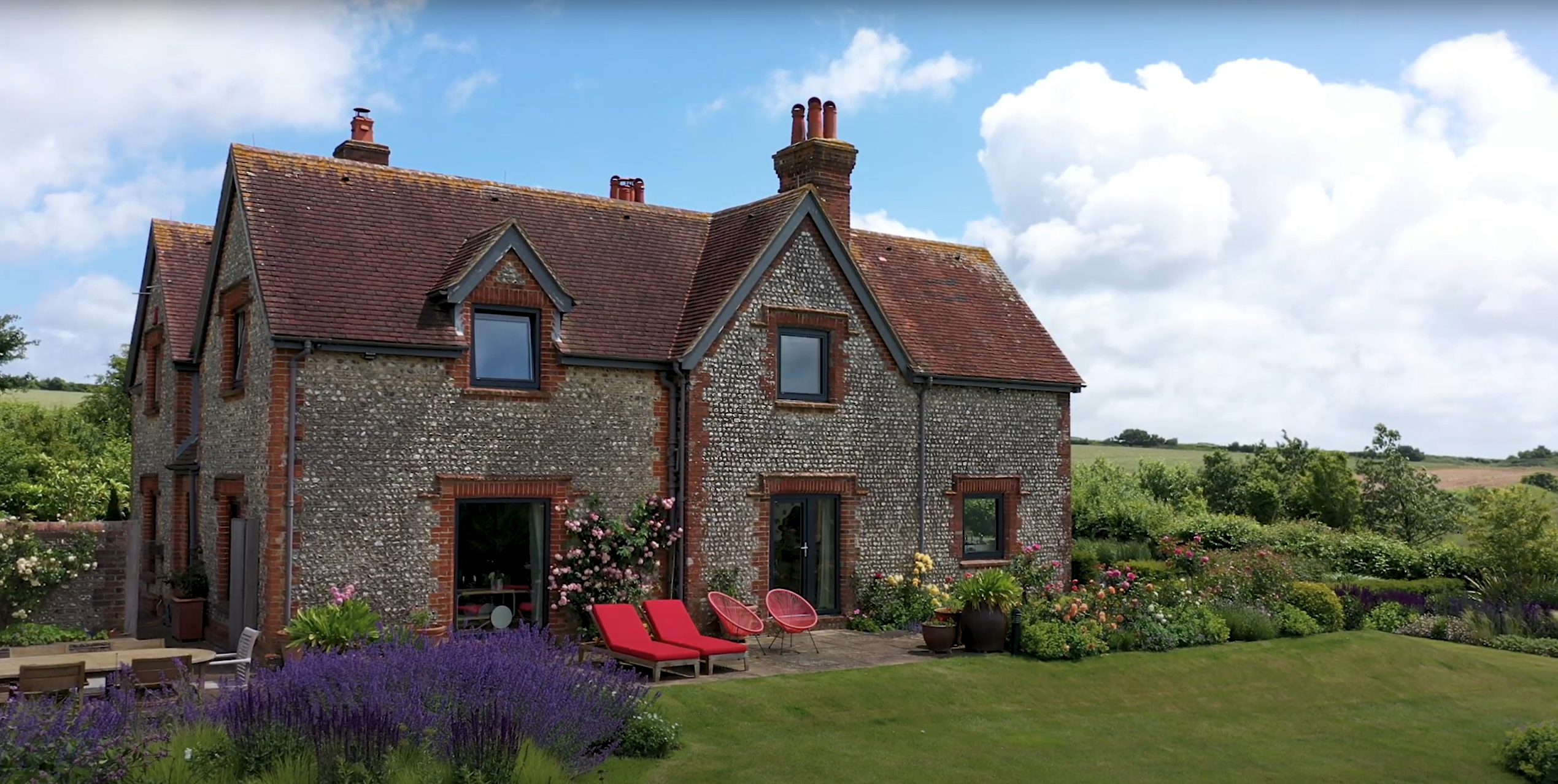 Changing single-glazed and double-glazed to high performance windows
When adding new windows to your home, you will not necessarily need planning permission if you stay within your permitted development rights. However, since these developmental rights are subject to where you live, we advise you to get in contact with an Internorm approved distribution partner near you for expert advice.
As a guide, to install new windows on the side of your house, on one of the upper floors, or on a side facing roof slope, the new windows should be non-opening and include obscured glazing for shared privacy. To meet permitted development rights, side windows should be a minimum level of 3 for obscured glazing (on a scale of 1 to 5).
Changing single glazing or old double glazing to energy efficient triple glazing will have a dramatic impact on not only your energy bills but also on the comfort level within your home. Internorm customers have report a saving on their energy bills of 50 – 80%, depending on other types of insulation that were incorporated into the renovation. No more drafty, rattling windows that let heat – and your money – disappear through the windows!
Find out about an Internorm customer, who was delighted with the cost savings he made even after a short period of living with new triple-glazed windows.
You can read and watch case study videos of other Internorm customers, who transformed their homes with Internorm windows and doors.
Replacing old Bay Windows
Bay windows can be considered as miniature extensions of your home, so if you are planning on adding a completely new bay window to your home, then you will need planning permission, depending on where the window is situated.
If you require your bay window around the side or at the back of your house, you may not need planning permission depending on your personal circumstances. However, if you want to add your new bay window to the front of your house you will need planning permission.
In other circumstances, you may just want to replace a current bay window. This procedure will not require planning permission, as long as you follow the design of your current bay window.
Oriel windows are also an alternative to bay windows and Internorm products can be designed with glass-to-glass corners to accommodate such a design.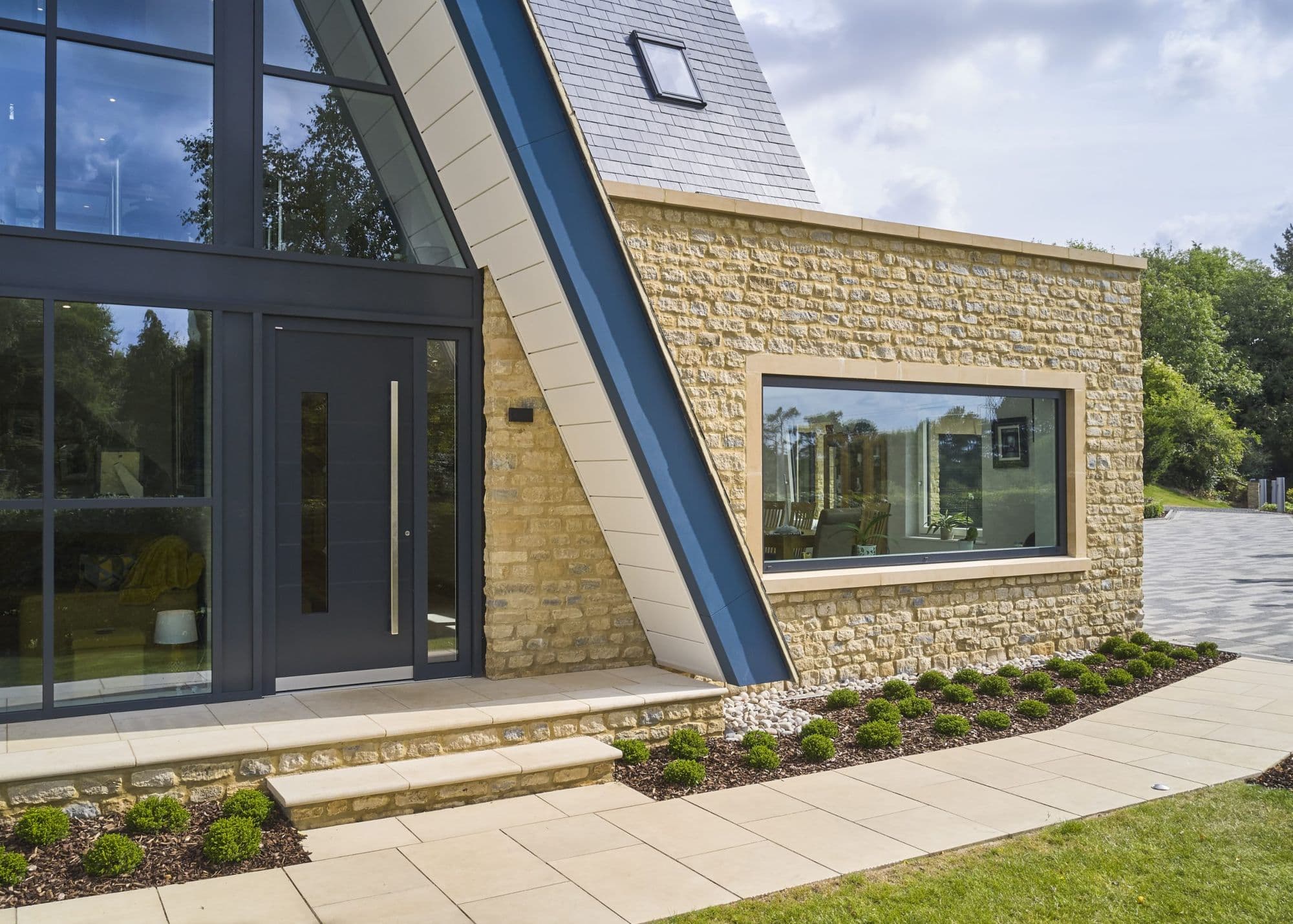 Building Regulations are becoming increasingly stringent
If you are looking to replace or add new windows to your home, you will need to comply with building regulations relating to:
● Thermal efficiency
● Ventilation
● Fire safety
● Means of escape
● Safety glazing
Internorm windows and doors far exceed the latest building regulations. The recent update to Part L for example is focused on improving the energy efficiency and reducing carbon emissions of properties across the UK, and regulations will become even more demanding in the near future to ensure that UK homes become better insulated and more energy efficient. This will help to reduce our carbon footprint and achieve the government target of net zero by 2050.
The national target of windows U-value, which is the measurement for energy efficiency, changed as follows:
New Builds: below 1.2 W/(m2K)
Refurbishments: below 1.4 W/(m2K)
Internorm windows and doors, both timber-aluminium and uPVC-aluminium options, perform to Passivhaus and EnerPHit standard, meaning that the Uw-values of Internorm products is below 0.8 W/(m2K), with some configurations achieving an incredible 0.62 W/(m2K).
The triple-glazed window and door range from Internorm is also Secured by Design and PAS24 accredited. With enhanced security features, they ensure that you, your family and your home are safe and secure.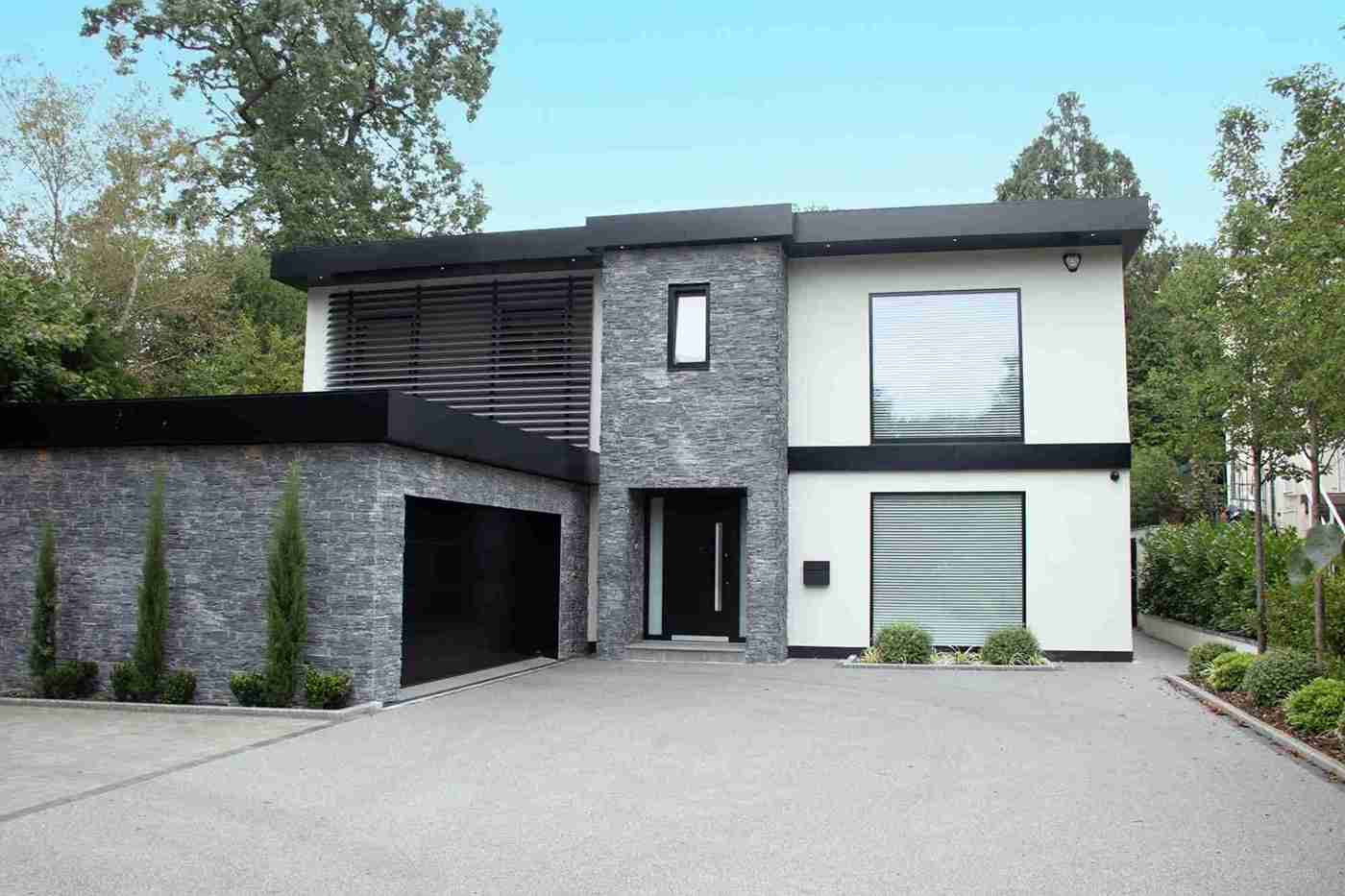 Internorm high performance triple-glazed windows and doors
So, if you are thinking about changing your windows and future proofing your home, your local Internorm distribution partner showroom should be your first port of call. Not only do they have Internorm products on display, but they will also offer you expert advice on the most suitable windows for your project. All Internorm distribution partners offer survey and installation. Internorm is a quality product which requires experienced installers to ensure that the windows and doors perform to the highest standards.
Alternative, why not visit our stand at one of the many shows we exhibit at throughout the UK and Ireland? Local distribution partners always join us on our stand, so you will be able to discuss you project with them, whilst also being able to compare Internorm products to other manufacturers.
With so many choices in colours and finishes, our award-winning triple-glazed timber-aluminium composite, uPVC-aluminium and uPVC windows will suit any architectural style and transform the look of your home. Internorm high performance windows offer unrivalled thermal, acoustic and security performance.
Add light to your home with Lift and Slide Doors
If you want to create more light and space in your home, why not have a look at our lift and slide doors? They are triple glazed, so their acoustic and thermal insulation is outstanding. Due to their solid construction, incorporating some of Internorm's I-tec Innovations, they also offer outstanding security and are low maintenance.
There are many advantages of lift and slide doors compared to bifold and standard sliding doors. They are the perfect way to expand the views of your home and seamlessly merge your indoor area with your outdoor living space. Combined with large fixed glazing and glass-to-glass corners, you can maximise the feeling of openness and comfort in your home. Find your local Internorm distribution partner today.
Georgian bars for period homes
For a more traditional look, you can replace your old single-glazed and double-glazed windows with Internorm triple-glazed timber-aluminium and uPVC-aluminium windows by incorporating Georgian bars. They will re-create the design of old casement or sash windows and are an excellent choice for those who are looking for windows that suit the older architecture of their home, such as Victorian or Edwardian properties. The slim features add extra detailing and interest to your windows, with minimal disruption to sightlines. They will dramatically improve the thermal and acoustic performance of your home, making it more energy efficient and saving you money in the long run.
In conclusion, anything that makes significant changes to the appearance of your home will usually need planning permission. We always recommend getting in touch with an expert to consult about any changes you are planning on making to your home. Contact your nearest Internorm distribution partner today.