Nestling on a hill surrounded by the rolling South Downs in West Sussex, this beautiful home was the perfect renovation project for Internorm partner BJH Windows in Portsmouth.
The homeowners spent a long time doing their research to ensure that the products chosen not only met their high-performance requirements but also complemented the period building. It was a long-term investment, so finding the right products to future-proof their home, and that lasted for many years, was key. As a result, they felt that Internorm offered the best windows and doors on the market.
Built in the 1800s, the original frontage of this attractive house was, in fact, two woodworkers' cottages that were combined and sympathetically extended to the back by the previous owners around 1990. The current owners have completely transformed the home and were keen to replace the old, poor performing timber double-glazed windows, which included Georgian bars, with modern, high performance picture windows and doors to maximise the stunning views on all four sides, as well as brighten the interior of their home.
Brief: What was important when choosing new windows?
Having had to spend over £5000 every 2 – 3 years to get their windows re-painted, it was important to find low maintenance options that saved them not only money but also time. Being situated on an exposed site, where it can get windy, particularly during winter months, another very important consideration was thermal efficiency and draft exclusion, especially with rising energy prices. Additionally, the Georgian bars took a lot of light away from the inside of the house and obstructed the beautiful views across the surrounding countryside.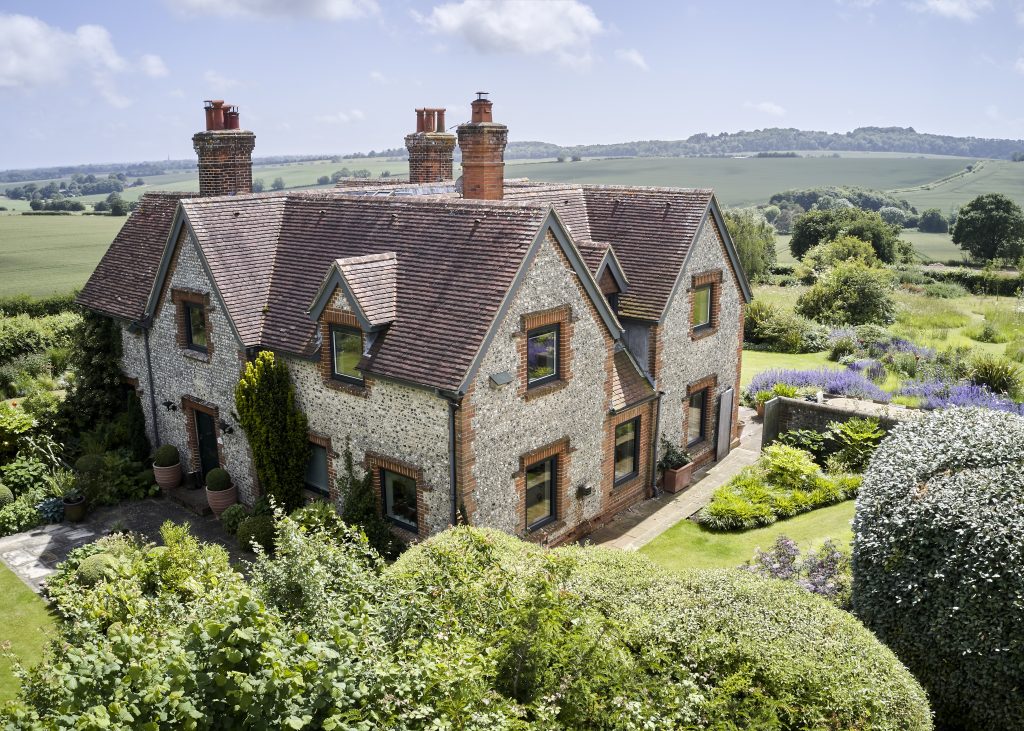 Internorm Windows and Doors selected
Having carried out extensive research and decided on Internorm's triple-glazed windows and doors, the homeowners approached local Internorm Partner BJH Windows. They made an appointment to visit the showroom to get advice on the best products for their renovation project from business owner Alan Hamilton. BJH Windows Ltd are a long-established family business and has been an Internorm distribution partner since 2020. For this sympathetic yet dramatic style change, the homeowners knew that they wanted natural timber for the interior and aluminium for the exterior. The most suitable Internorm triple-glazed systems selected were:
HF 410 timber-aluminium composite tilt & turn windows and single entrance door in design style Home Pure
HV 450 timber-aluminium composite tilt & turn windows with integrated Venetian blinds and I-tec Shading
HS 330 timber-aluminium composite lift & slide doors.
KF 410 uPVC-aluminium composite tilt & turn windows
Colours used: White FI916, anthracite grey HM716
The interior spruce for the majority of the rooms were factory painted in white FI916, and the external maintenance free aluminium cladding was power coated in contemporary anthracite grey HM716. Internorm does not recommend internal timber for bathrooms or wet rooms where high humidity occurs. The advantage of the Internorm systems is that you can mix and match products without losing the external design. In this case, the KF 410 in white uPVC with external aluminium cladding was installed for the bathrooms and shower rooms.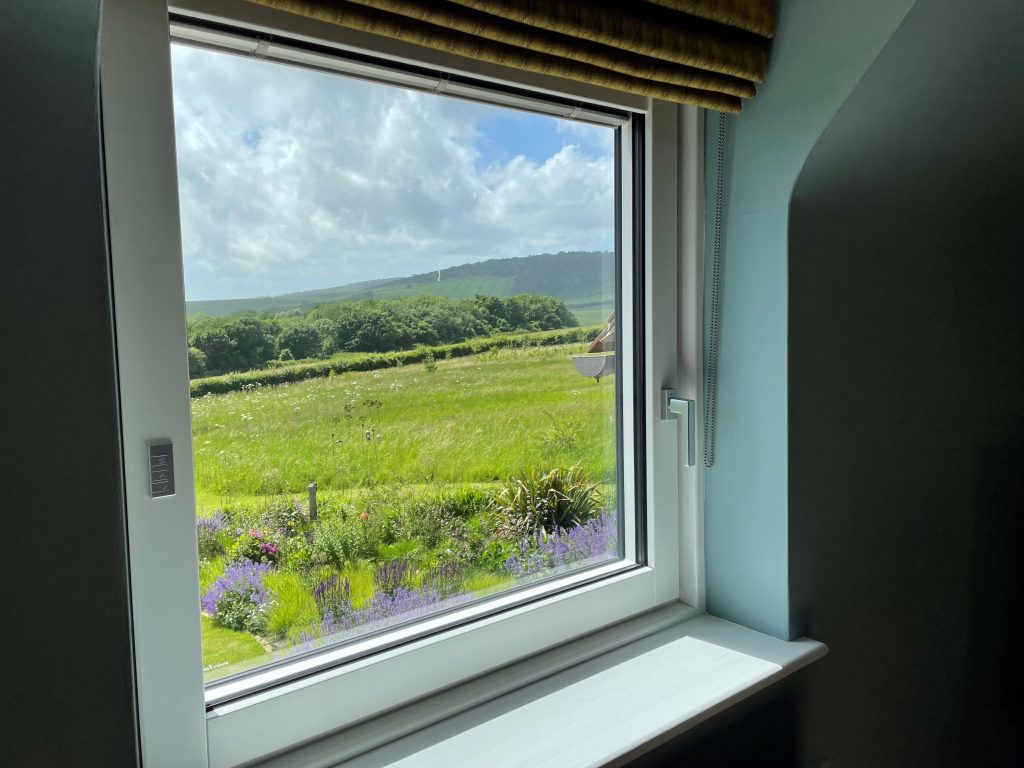 How was the process, and what were the biggest challenges?
As the homeowners had already decided on Internorm products and knew exactly what they wanted, the process of selection was relatively straightforward. They were impressed by the choice of internal finishes that beautifully complemented their existing interior décor.
The property was carefully surveyed by BJH to ensure that internal finishes were taken into consideration, especially as Internorm windows are inward opening, and the correct sizes were ordered.
"One of the challenges of this particular flint period property was that some of the windows had wall papered chamfered reveals, and it depends on the finishing skills of the installer, which in this case was excellent." said BJH owner Alan Hamilton, who managed the whole project from initial consultation to handover.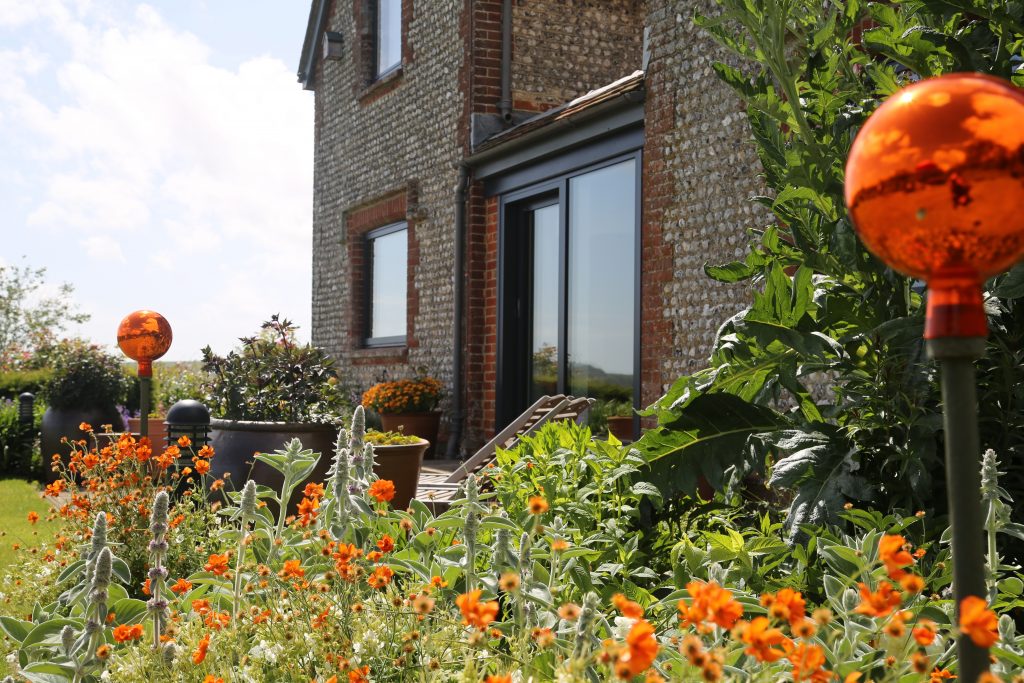 The end result
What a transformation in every respect! Watch the video, where you will see one of the homeowners talk about the Internorm windows and doors, what a difference they have made to their lives and how well he was looked after by Internorm partner BJH.
Here are some of the key points:
Dramatic improvement in energy efficiency and thermal performance – 100% draft exclusion resulting in over 50% reduction in heating oil and energy costs. Internorm windows achieve Uw values as low as 0.62 W/(m²K).
Brighter home as a result of large glazing with Internorm's Eclaz glass coating
Internorm's I-tec shading with integrated blinds, powered by solar panels, were ideal for upstairs bedrooms and required no hard wiring
Huge saving in maintenance costs
Noise reduction, although not a factor in the decision-making process, was mentioned as a surprising benefit of Internorm triple glazing
The owners were absolutely delighted with the end result: "Internorm products have made a huge difference to our home, both inside and outside. Our experience with BJH was incredibly positive. From the outset, they understood our brief and the whole experience, from the initial consultation to the installation was flawless." They have now also ordered a new timber-aluminium entrance door.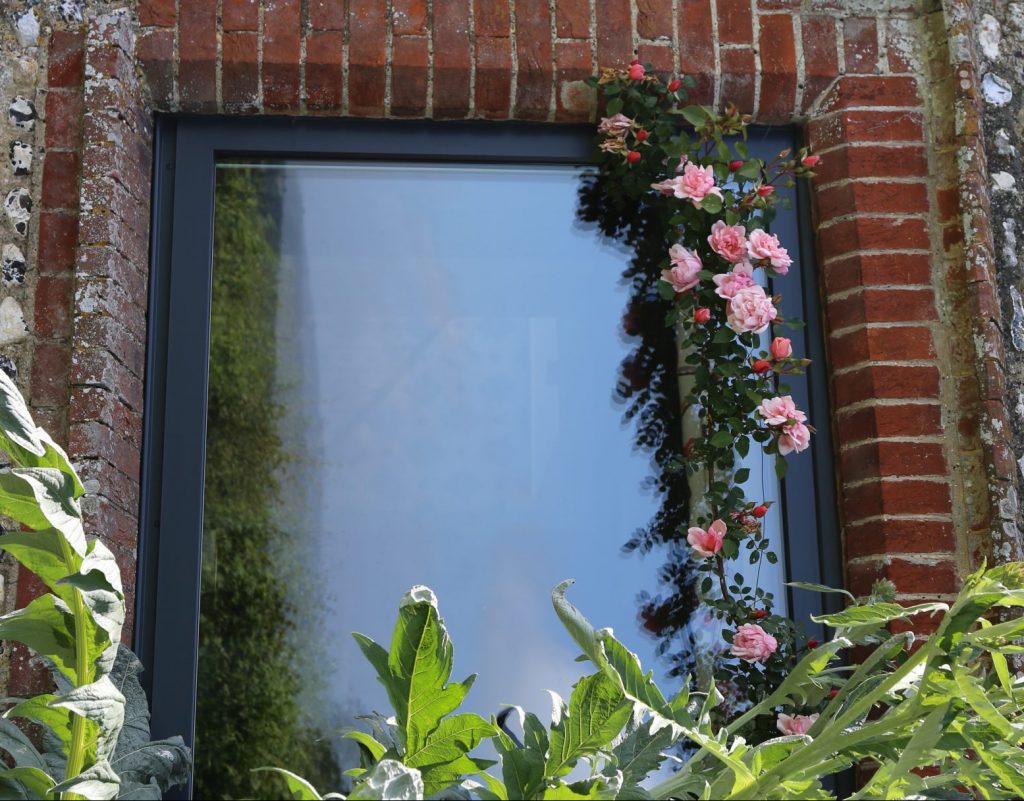 Choose Internorm Windows, Doors and Entrance doors for your home
With new, more stringent building regulations in place, it is important to choose the best performing windows and doors for your budget. Internorm has been manufacturing quality triple glazed products for many years for low energy and Passivhaus projects, and customers have been demanding windows and doors that not only meet current but also future building standards.
Increasing energy costs have also made people realise that when embarking on a selfbuild, renovation or extension project, windows and doors are one of the most important factors for creating an energy efficient home.
Find your local Internorm partner today and make an appointment to discuss your project. Make your home more energy efficient with Internorm windows and doors.