According to the Nationwide HOUSE PRICE INDEX, certain improvements will add value to your home.
Home improvements that add floor area, such as an extension or loft conversion, can add up to 25% to a property's value. Extending to accommodate an extra bedroom can add nearly 15% to the value of a house.
"Aside from extending, other ways of making your home more attractive include making it more energy efficient. Given cost of living pressures, energy costs remain a concern for households. Further, decarbonising and adapting the UK housing stock is critical if the UK is to meet its 2050 emissions targets, especially given the housing stock accounts for c 20% of the UK's total carbon emissions", said Andrew Harvey, Senior Economist for Nationwide.
Triple Glazing is the only solution to exceed building regulation Part L
Building Regulations Part L, introduced last year, consists of the energy efficiency and carbon emissions for new and existing properties, including windows and doors. It additionally covers the conservation of fuel and power in building new homes and extensions in England, stating how new and existing homes should be constructed from now on.
The national target of windows U-value changed as follows:
New Builds: below 1.2 W/(m²K).
Refurbishments: below 1.4 W/(m²K)
To meet the UK government's Future Homes Standard it is essential to future proof homes with low carbon emissions and improved energy efficiency by 2025. These changes will affect those undergoing a home improvement project, new build, renovation, extension, and self-build properties.
Internorm triple glazed windows and doors, available as timber-aluminium, uPVC-aluminium and uPVC not only meet Part L requirements but exceed them by a considerable amount.
Passivhaus standard required windows and doors to have a thermal performance of 0.8 W/(m²K). Internorm triple glazed windows and doors perform below that level and can achieve Uw-value of 0.62 W/(m²K).
Here are 6 Reasons for Investing in New Windows and Doors.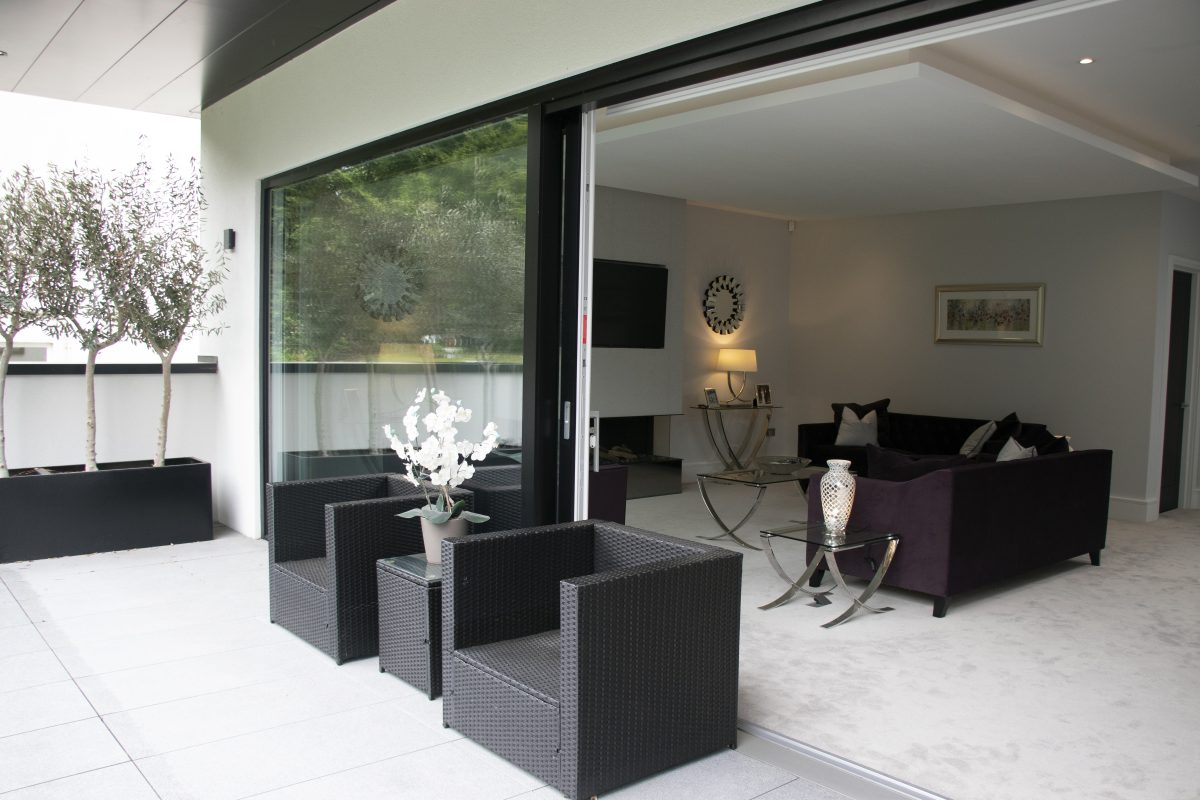 Large Lift & Slide Doors for your extension
When adding an extension, it not only adds value to your home, but it can dramatically improve your living space. Homeowners generally envisage large glazing for more light and to open the home to merge the indoor and outdoor living spaces.
Sliding doors tend to have a better glass-to-frame ratio compared to other systems, such as bi-folds, so you benefit from much more light and uninterrupted views out.
Internorm's lift & slide doors also support stylish frameless glass-to- glass corners or can be combined with fixed panes, without impacting thermal insulation. Plus, having minimal framing and fewer moving parts means there is less opportunity for things to go wrong.
Find out about the Advantages of Lift & Slide Doors.
Internorm windows for Passivhaus and EnerPHit projects
Internorm triple-glazed windows and doors for Passivhaus are highly energy efficient and totally bespoke to your project. Due to the design and engineering of both timber-aluminium and uPVC-aluminium products, they offer excellent thermal insulation, minimising heat transfer from frame, glazing unit and the interface between the glazing unit and the frame.
Air tightness is a key factor when building to Passivhaus standard. Internorm systems include a couple of innovations that make these windows ideal for such projects:
I-tec Glazing – unique glass bonding technology
Triple Gaskets – three rather than just the standard two gaskets improve air tightness and acoustic performance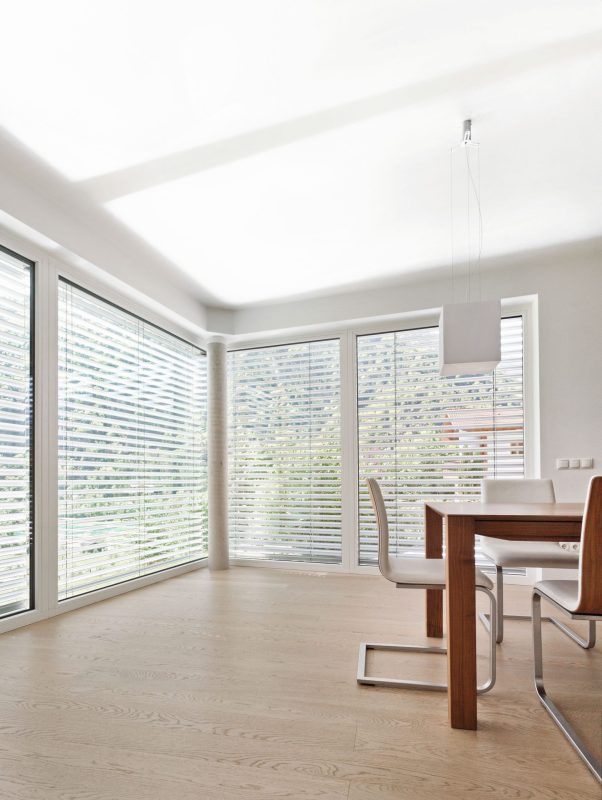 Don't forget shading!
Everyone talks about energy efficient windows, doors, and lift & slide doors, which result in sometimes more than 50% in energy saving, especially during the colder months. However, it is also important to control overheating in summer. Always consider shading at the design stage to minimise the excessive solar heat gain and therefore reducing energy consumption by avoiding active cooling.
Internorm offers its unique integrated blinds as well as external Venetian blind solutions.
Find out how to regulate room temperature with Internorm shading.
Add value to your home with Internorm triple glazed windows and doors
Visit your local Internorm showroom to find out how Internorm can help you create a more comfortable, energy-efficient living environment, whilst also adding value to your home.