On the 10th March, Internorm staff and partners from the UK, Ireland and Canada finally had the chance to get together again for the Annual Internorm Partner Meeting after a 2-year break.
It was a fantastic opportunity for everyone to meet, catch up with each other and find out about all the exciting new Internorm product launches for 2022 – the KF 510 uPVC-Aluminium window, the HF 510 Timber-Aluminium window and a new range of doors.
Before the start of the presentations, there was a minute's silence to remember Ryan Wernicki, who had worked with Internorm partner Scotia Architectural Glazing for many years and who sadly passed away recently at the age of 36.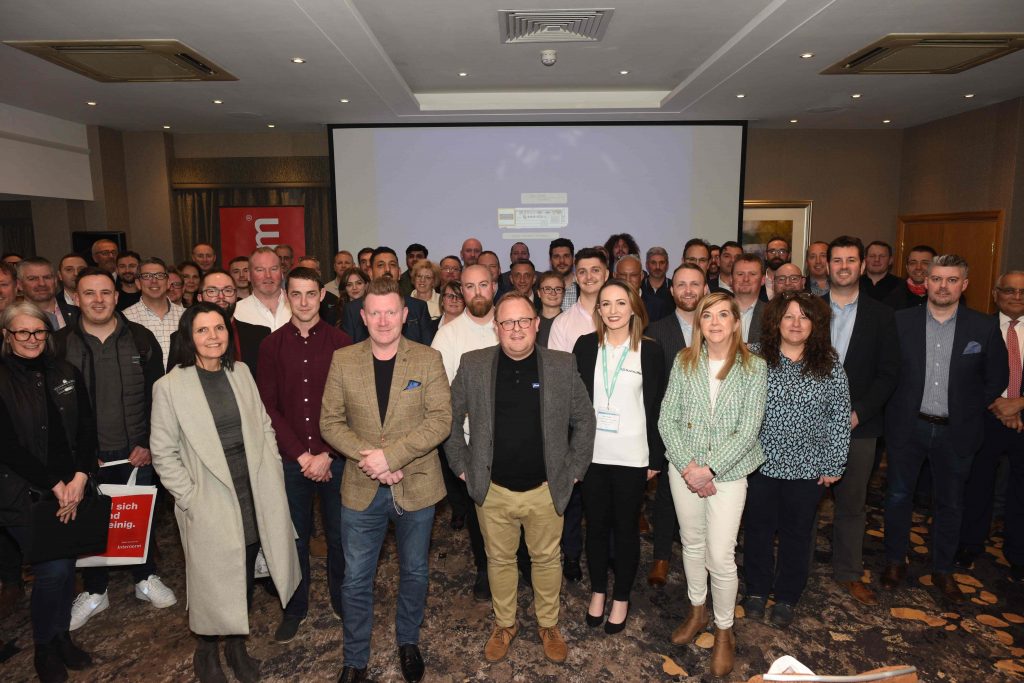 These past two years
Internorm UK MD Andreas Simmer kicked off the afternoon with an overview of the past two years, how Internorm has continued production without interruption and how the business has grown, despite lockdowns, restrictions, supply issues and price increases – an achievement we are very proud of. It further underlines the success of the Internorm product range, underpinned by a strong partner network. To find your local Internorm partner, enter your postcode here.
New Products for 2022
Thomas Hagen, Product & Technical Manager at Internorm UK, proceeded to introduce the new products and changes to the current range. Internorm's product development teams have not sat still for the past two years, but were instead busy creating additions that would further improve the overall performance of the product range—assisting homeowners, architects, specifiers and commercial clients in incorporating superior, high-quality windows and doors in their projects. Partners had the chance to see the new products and discuss them with Internorm staff.
Highlights included:
KF 510 uPVC-Aluminium composite window/door
– Slim sightlines
– I-tec Secure (patented flap system) – up to RC3
HF 510 Timber-Aluminium composite window/door
– Slim design
– U-Value as low as 0.65 W/(m²K)
– Sound Insulation 46dB
– U-Values as low as 0.69 W/(m²K)
– Side lights glass up to 200kg
– 93mm construction depth
Marketing is evolving
All sales are supported by a carefully targeted print, digital and events marketing campaign. Internorm UK Marketing Manager, Regina Tumbridge-Harringer, presented activities from the past year and emphasised the importance of case studies in order to showcase the stunning projects that our partners have been involved in and how Internorm windows and doors enhance any architectural style. To watch the most recent case studies, please click here.
Hot off the press, the new 2022 Windows & Doors brochure was given out to partners, and if you would like to receive a copy in the post, then please complete this form. Alternatively, you can download a digital copy from our Media section.
Internorm Commercial is gaining momentum
Until recently, the focus of Internorm UK was on domestic projects serviced via our approved distribution partner network. However, for just over two years, our Commercial team, headed up by Barry Miller, has been working hard to introduce Internorm to this very important market segment.
Barry explained that, unlike the domestic market, commercial clients with larger projects deal directly with our Commercial team. The team have been successful at securing contracts with high-end developers and contractors like Berkeley Homes, Acorn Property Group, Optic Realm, Urban Splash and others, who have a fabric first approach and who value the quality, performance and durability of Internorm products. To find out more, watch some of the commercial case study videos.
Glazing by Saint-Gobain
Internorm windows can be manufactured with a wide range of glass options, supplied by French company Saint-Gobain. Technical Specification Manager Dave Hubbard was invited to the Partner Meeting and provided interesting insight into glass within Future Home Standards (FHS), where windows will have to achieve 0.8 Uw by 2025, something which Internorm products have done for many years.
Dave was also keen to talk about their ambitions for glass recycling, with the aim of using 50% recycled cullet by 2050. It is estimated that the EU currently produces 1.5 million tonnes of glass waste, arising from renovations and demolition, of which around 200,000 tonnes is generated in the UK alone. There are many challenges in achieving the 2050 target, and there is still a lot to be done in the UK to create the right infrastructure for collection, dismantling and recovery.
… and finally, the Internorm Awards
Despite a challenging two years, there is much to be celebrated amongst Internorm Partners. The Internorm Awards celebrate the special achievements of a small number of partners, but it is the incredible Internorm partner network as a whole that also deserves recognition for all their hard work, dedication and cooperation. From the sales staff to estimators, surveyors to installers, and not forgetting all the support staff that work tirelessly to provide the best possible service to Internorm customers.
The 2022 Internorm Awards went to: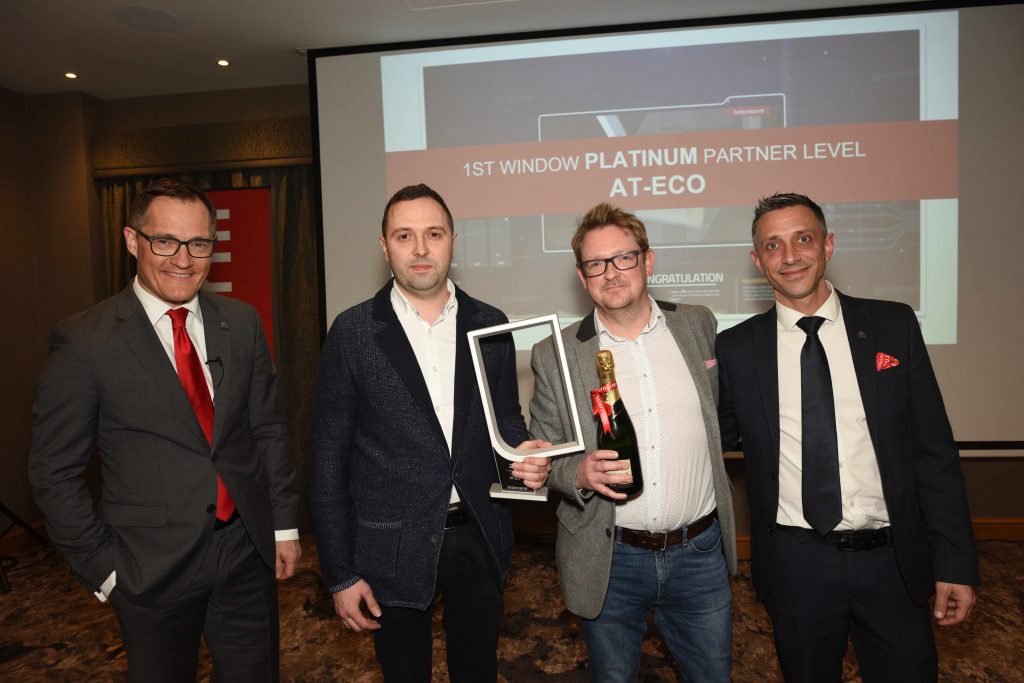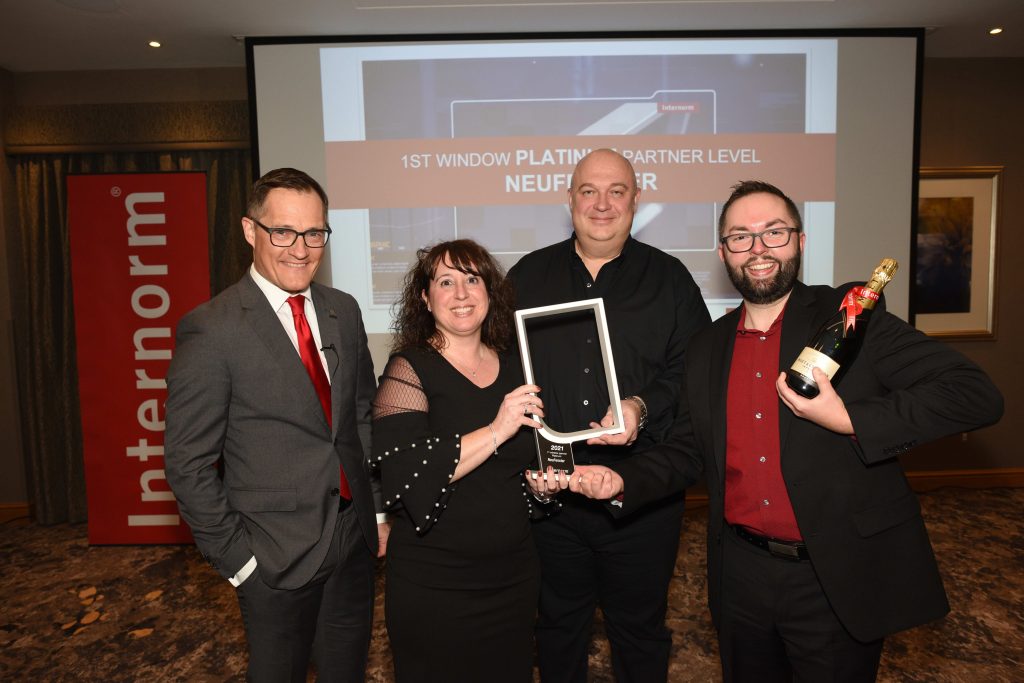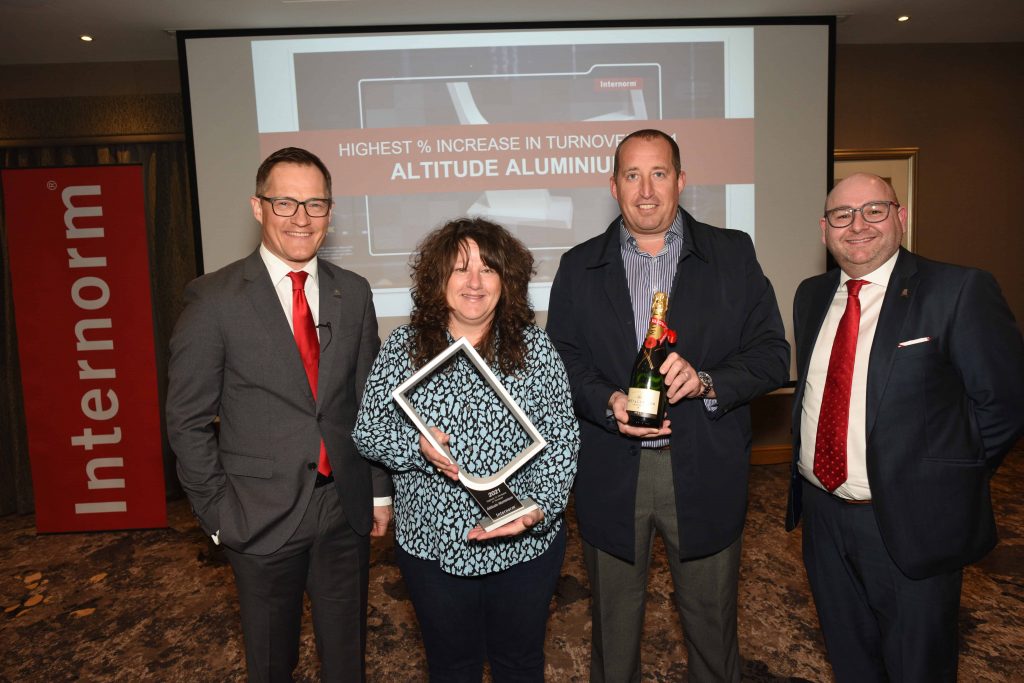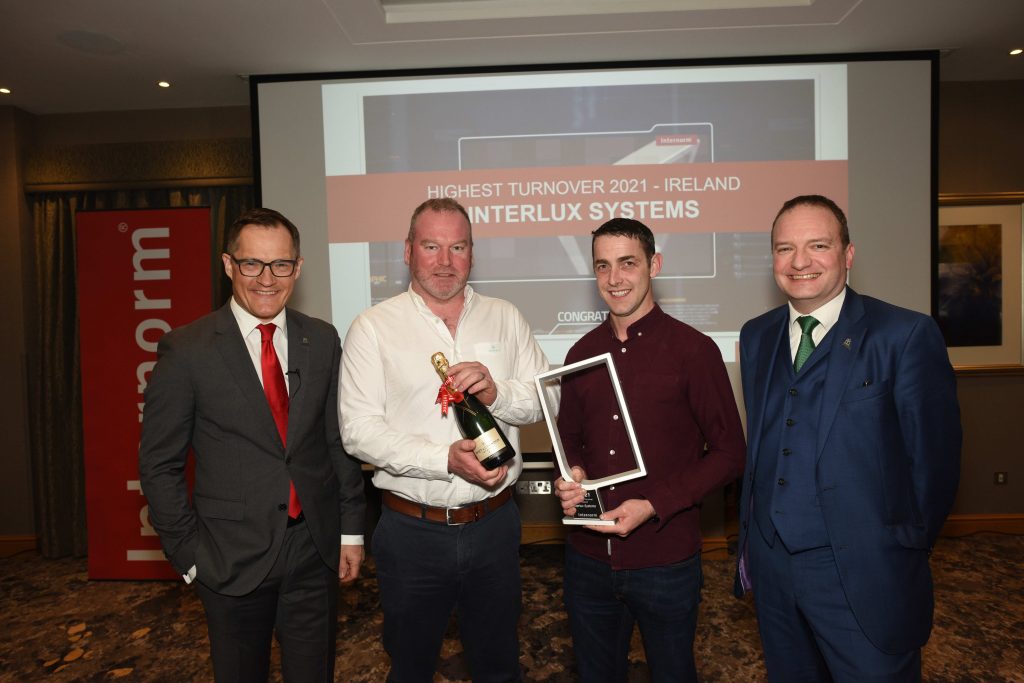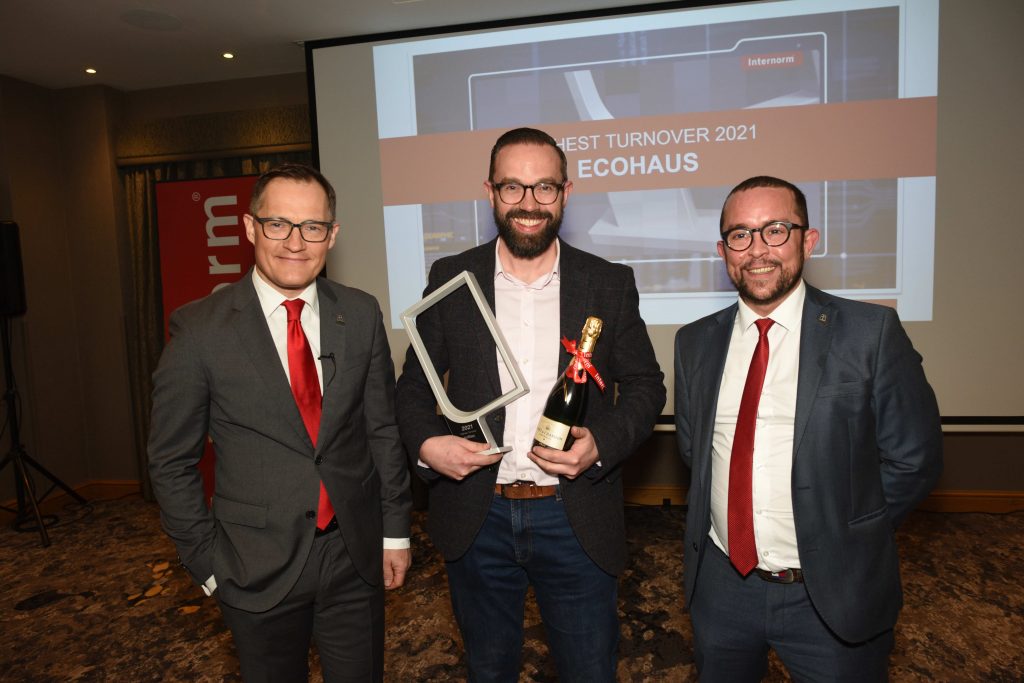 In honour of Ryan Wernicki, Andreas Simmer announced that as of next year, there will also be a Ryan Wernicki Installation Award, something which was applauded by all participants present.
Internorm has been manufacturing high-quality window and door products that are innovative and ahead of their time for many years, and this event re-confirmed that together with our partners, we are in a perfect position to help end customers make their homes more energy-efficient, sustainable and reduce their carbon footprint.