Home renovations mean to revive. When you apply this to the world of home improvements, reviving could mean anything from repainting to refacing things or fixing exterior issues. It's important to know that a building is being updated or reworked to meet a new or revised standard. For example, a customised home renovation not only means making something more attractive to the eye, but it can make an environment feel more personalised to your lifestyle, giving it a comfortable vibe.
Renovating things like your windows, doors, or changing the colour of something before selling can increase the property's overall value; what else do you need to be aware of before you begin your next home renovation?
Work Out Your Budget
Before taking on a home renovation project, it's important to research house renovation costs to check that you invest in the right home improvement solution. Be realistic about what you want and find out the process before you agree to anything – learn the benefits of renovating and anything you need to know beforehand. For more information on home renovation costs, check out one of our recent blogs or contact a member of our team.
Home integrity could require a renewal; this can lead to possible degradation, warping, rotting, and even disrepair, so make sure you evaluate the current building conditions.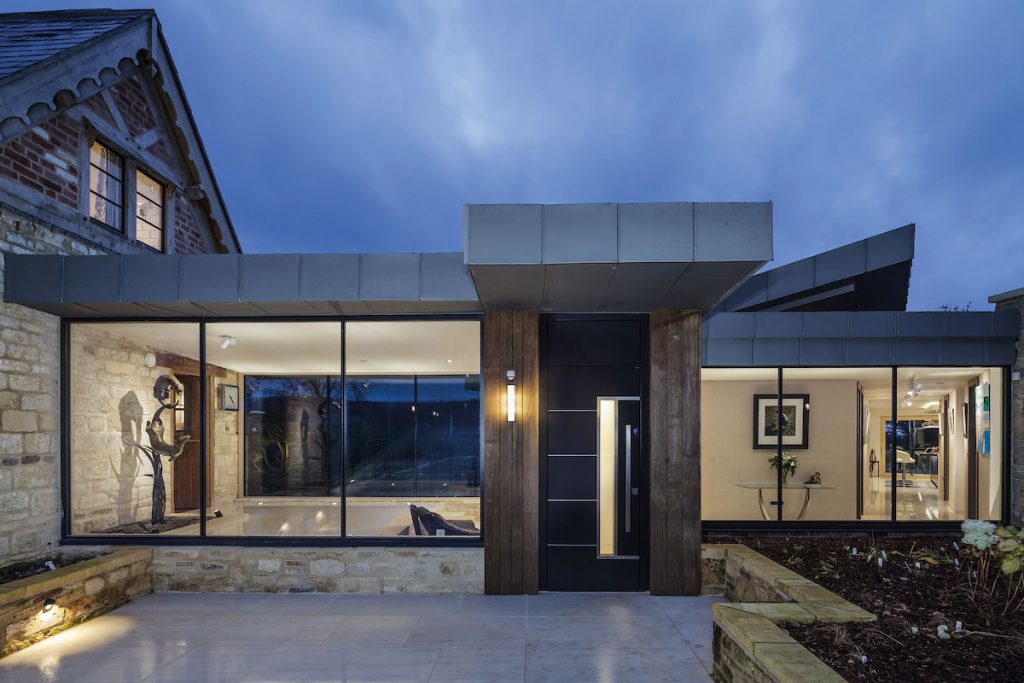 Advantages of Home Renovation
Increased Thermal Performance
One of the top home renovation benefits is making your home more eco-friendly. Improving your energy efficiency will result in lower energy bills and save you money in the long run. Investing in alternatives may look costly upfront, but this will reward you in years to come.
Saving energy can be achieved by investing in quality insulation, double and triple glazing through windows and doors and many other ways. You will save an incredible 10%-50% on your heating and cooling bills by insulating your home! Such incredible insulation isn't limited to achieving optimal interior temperatures either – designed and built for unrivalled noise reduction, enjoy some peace and quiet no matter how loud it is outside.
Home renovations can be used as a sustainable decision that looks out for the environment as well as your household – consider your options and you will save year on year.
Updated Style
Your home can get outdated if you don't consider changing or renovating certain elements. Even low budget changes can make all the difference – if you are looking for some guidance, feel free to contact Internorm and speak to a friendly member of staff and get those questions answered. An updated home will make your house a better place to live whilst adding value if you decide to sell it; a home renovation means more practicality and functionality for your household.
Home Security Features
Keeping your home secure is vital in feeling comfortable in your home. With windows and doors, check that the current features are working, otherwise leaving this can lead to possible intruders and break ins. Home security measures will ensure protection and safety for your household; triple glazing is ideal for keeping your new home renovation sturdy and secure.
Your Home Renovation with Internorm
At Internorm, we have created the I-tec Insulation, which helps improve your home's thermal performance, I-tec Secure, which incorporates innovative locking systems into your windows and doors, creating a safer solution. Additionally, we have created I-tec Shading for enhanced privacy and light control, I-tec Ventilation to prevent condensation and mould build-up. Lastly, the I-tec Connect, which lets you control certain aspects of your products.
With a 98% satisfaction rating, we strive to make sure that homeowners get the home renovation they deserve. Why not upgrade to triple glazing and try one of our I-tec innovations?
Contact us to get a quote for your bespoke solution, and for further questions and queries, speak to a friendly member of our team.
We look forward to planning your next home renovation soon!